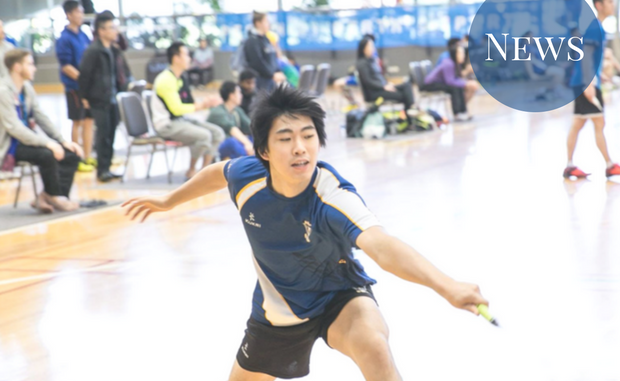 ANU student Anthony Joe has been selected to represent Australia in Badminton at this year's Commonwealth Games on the Gold Coast.
Joe is in his fourth year of an Engineering degree at ANU. He told Observer he began playing badminton at age 6, and "realised it could be a serious thing" after winning a junior tournament in Sydney.
This will be Joe's first Commonwealth Games. He has previously had success at the Australian University Games, Australian Nationals, and the Oceania Championships.
Joe will be Australia's only competitor in the men's singles badminton, with nine other Australian athletes competing in different badminton events. Being chosen for the team involved a year-long effort. "Overall I had the best annual performance," Joe said. This, combined with his performance in three specific tournaments, earned him his place in the squad. He is currently ranked 148th in the world for men's singles.
The Commonwealth Games are not the height of Joe's aspirations – he has his sights set on the Olympics. "This is a great stepping stone towards Tokyo 2020 for me," he said. "There will be a lot of the same competitors, and it will give me a good taste for the feel and atmosphere of the experience."
Joe will be playing between 10 and 15 April.