"Every day that progress is delayed, more students are harmed": One Year On from the AHRC Report
---
Content Warning: This article contains discussion of sexual assault, sexual harassment, and institutional betrayal.
By Jessica Whiting and Skanda Panditharatne.
Students today expressed their frustration and stood in solidarity with survivors at a Speak Out and vigil, one year after the the Human Rights Commission's 'Change the Course' report was handed down. ANUSA and PARSA released statements criticising the "extremely slow" progress since the release of the report on sexual assault and sexual harassment at universities.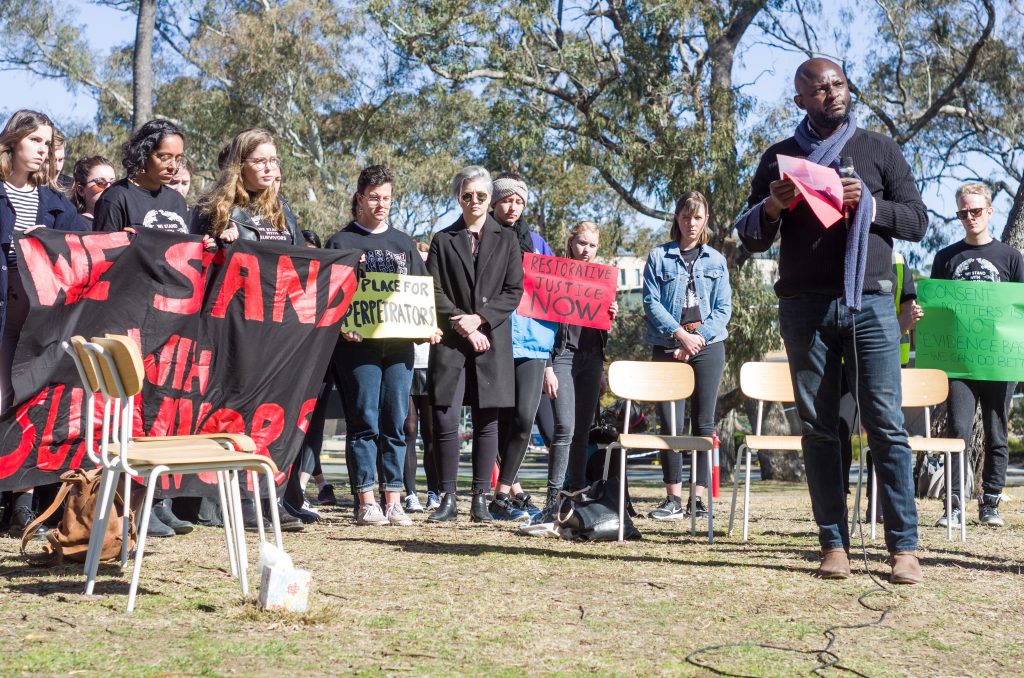 "We are here today protesting that the University has done very little", said ANUSA President Eleanor Kay at the Speak Out. The sentiment was repeated by a number of speakers, many of whom recounted their own experiences of sexual violence. Attendees heard of cases in which residential administrations were non-responsive for months, where offenders were not removed from survivors' halls of residence, and of 'warnings' rather than action against offenders.
The Speak Out was followed by a vigil. There, 116 candles were placed to mark the 116 occurences of sexual assault experienced in 2016 by ANU students. Students also used chalk to write their messages on the road outside the Chancelry.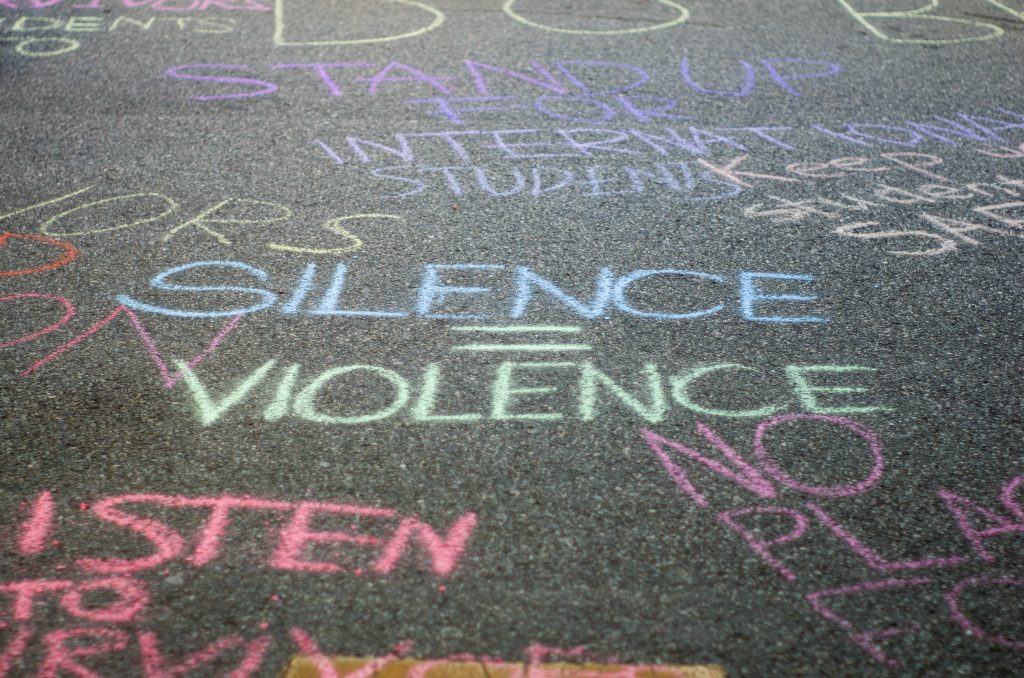 In a statement, ANUSA highlighted division between student advocates and ANU on a number of issues, particularly restorative justice. ANUSA has called for these processes to be "trauma-informed and victim centred, emphasising healing and perpetrator responsibility and accountability". During a Respectful Relationships Forum last week, Vice Chancellor Brian Schmidt was asked to define 'restorative justice', and responded that he was "probably not the best person" to ask. He said it was a process of having "the organisation and individuals acknowledge the hurt caused…[and] attempting to restore some sort of mutual trust". Pro Vice Chancellor (University Experience) Richard Baker said during the same event that he will be travelling to Dalhousie University, Canada, this year to learn from its successful implementation of restorative justice.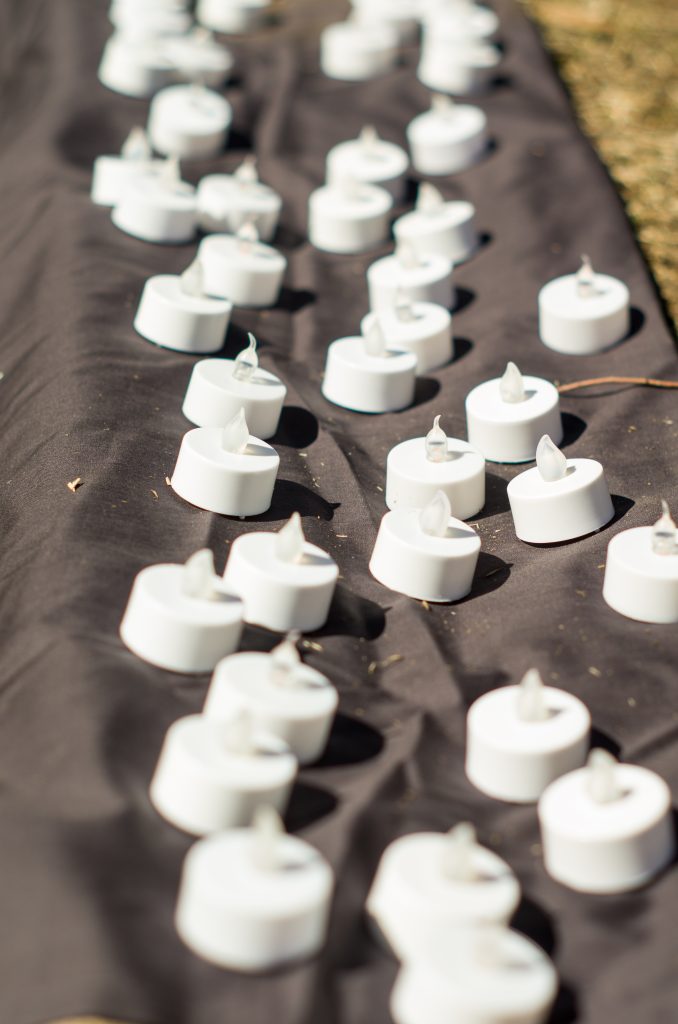 PARSA President Alyssa Shaw highlighted the lack of communication between students and ANU in regard to the progression of report recommendations. "The university's failure to communicate to the community about changes and progress being made has led to, once again, students stepping up and filling in the gaps," she said. Shaw also criticised the University on its lack of progress on addressing issues faced by higher-degree research (HDR) students.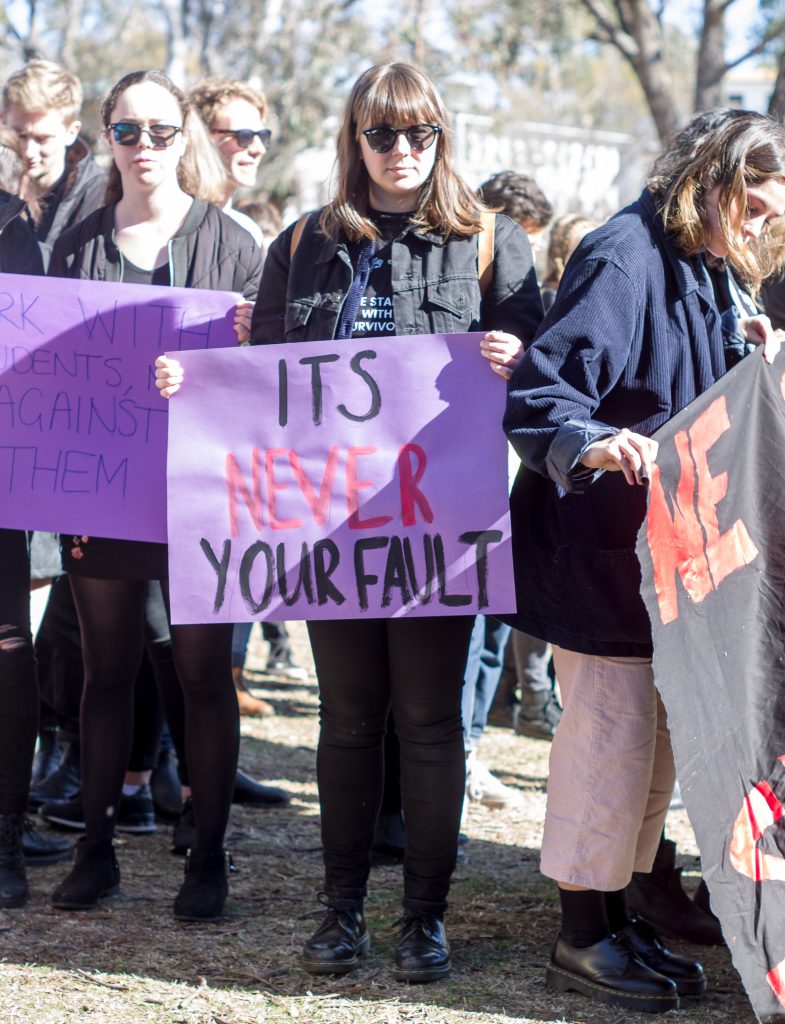 ANUSA and PARSA also released a report called "Surveys but No Service". This highlights a number of areas where action is needed, included helping marginalised groups and improving reporting processes. The report re-iterates the demands the Associations made to the University when the report was released last year. The Ursula Hall Residents' Committee also released a set of demands and accompanying Key Performance Indicators for hall and University administration to meet.
Schmidt during the Forum admitted that "we still have a long way to go", but also said he "remained committed to this in any and all ways".  As of Observer's last update in June, many of the university's promises have not been fully implemented.
Taz Hudson contributed reporting.
Disclaimer: Jessica Whiting was a Residential Advisor at UniLodge in 2017. Skanda Panditharatne did not contribute to sections of this article regarding Ursula Hall.
If you have been sexually assaulted, or affected by a sexual assault, support is available:
Canberra Rape Crisis Centre: (02) 6247 2525 (7am-11pm)
1800 RESPECT (24/7)
ANU Counselling: 02 6125 2442 (9am-5pm, Mon-Fri)
---