SRC 7 Liveblog
Posted On October 21, 2020
---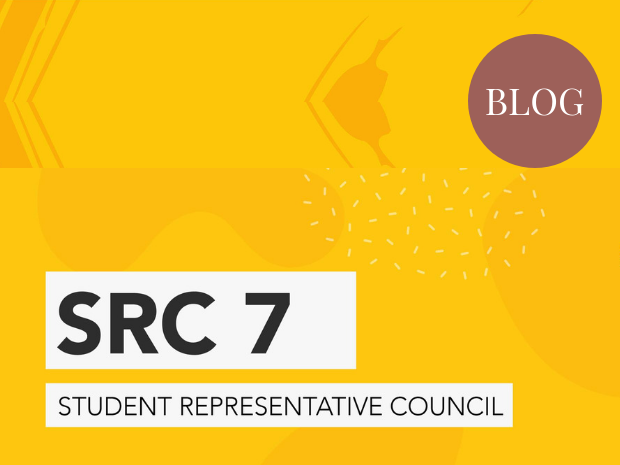 By Anthony Lotric, Declan Milton and Brandon How
22.05
We now move to Other Business.
Treasurer Maddie Wang moves a motion to have the SRC approve the Ethical Sponsorship Policy that was developed through the Ethical Sponsorship Working Group. If passed, the policy will outline "ANUSA's methodology for engaging and entering into ethical sponsorship arrangements". The policy was developed to reduce ANUSA's reliance on SSAF whilst representing the "values of undergraduate students".
Broadly speaking, the policy will prevent ANUSA from entering into any sponsorship partnerships that: 1) "contravene the ANUSA constitution", 2) "have previously failed to pay for services rendered", 3) actively destroy or finance/support activities that cause environmental harm  4) engage in exploitative practices, or 5) cause social harm.
The policy also outlines the various procedures for the procurement of sponsorships. On the Ethical Sponsorship Policy an amendment is passed clarifying the definition of the Committee.
As seconder, Jaggar congratulates Wang on the hard work which has been put in throughout the year to get this up and running. Wang also clarifies that if passed, the policy will not apply to the 2021 SRC.
Speaking against the motion, Hill argues that seeking "corporate sponsorships is… perverse". She finishes her speaking time by stating "enjoy your deal with Pepsi Co".
Madhu interrupts Hill, stating that "we need money", and asks Hill "where do you want the money to come from?".
Carlton says that the union is too accepting of the SSAF bid received by the University, citing a time in "the 60's and 70's" where student unionism was feared. He doesn't think that "begging" corporate parties is the right strategy at this point in time. Wang exercises her right of reply by respecting the goal of "Universal Student Unionism" but also questions "what should we do in the meantime" when students are in dire need of ANUSA's services.
The motion passes, with Hill and Carlton being the only two voting against.
Meeting closes at 9:34PM.
21.42
Motion 7.5 calls on ANUSA to condemn "Brian Schmidt for cutting jobs", as well as supporting student protests against job cuts and fee hikes. The motion notes that the Higher Education Reform Package "doesn't mandate that Universities raise fees", rather "only increases the maximum student contribution". It is therefore "completely up to the university's discretion to make any changes to student fees at all". The motion requires that ANUSA  recognises that the "University administration is our enemy". It therefore calls on ANUSA to "recognise" ANU management's competing interests with the student body. If passed, it will commit ANUSA to oppose "education cuts" through event promotion on Facebook, emailing ANUSA members, and covering the cost of event operation. The motion is moved by Wren Somerville.
21.17
Motion 7.4 is moved by President Day and Education Officer Panditharatne, and would see the SRC endorse accrediting the National Union of Students (NUS) for 9500 dollars.
At SRC 5, the SRC determined a list of KPI's for NUS to achieve before receiving accreditation money ANUSA. The list of KPI's and their status is attached to the motion. Day, exercising his speaking rights, states that the KPI's provide the NUS with a "clear path of improvement". Pandithratne also clarifies that he expects to see the minutes from the 2019 NUS conference to be soon published.
Hill speaks to the motion. She opens by stating that it is "good we are affiliating". However, she asks the mover why 10,000 dollars accreditation is the maximum amount, thinking that ANUSA should do more. She also used her speaking rights to question the National Education Officer's lack of engagement with the campaign against fee hikes. We now move to a vote, and the motion passes.
21.05
We move onto motion 7.3.
Motion 7.3 is moved by Benjamin Chesler and concerns the "Availability of Electoral Policies and Reporting Against Them". The motion is broken down into two clauses, the first of which concerns keeping election material available after the conclusion of student elections. The second clause concerns SRC members acting on their election promises and "translating election promises into tangible, realistic goals that SRC members can pursue throughout their term". 
If passed, part a of the motion would see "all Representatives of the Association" handover their campaign materials upon request from members of ANUSA. The motion would also see all members of the association "table a written report that outlines their goals for their term at the first SRC or CRC meeting of the academic year." 
Part b of the motion would have General Secretary Taylor Heslington add the policy to the ANUSA Policy Register.
Speaking on his motion, Benjamin Chesler expresses his concern that a lack of accountability, and loss of institutional knowledge, could result from the fact that many policy platforms have
been made unavailable by those who were successful in the most recent ANUSA election.
Speaking against the motion, Nick Carlton argues that the motion is an attempt to create a "bureaucratic fix" when the problems that Chesler outlined, namely of low engagement with ANUSA. He contends that what is needed is a "political" solution. Carlton argues that that lack of engagement is not because student's don't have "10 years of policy to trawl through", but rather because ANUSA reps do not stand up for students' interests.
Speaking for the motion, Day agrees with many of the issues Carlton raised, and believes the policy should be refined. However, he argued that refinement can only occur if the policy is passed. He further asserts that it is important that Execs' performance can be compared to their promises when it comes time for them to be paid. Day states that if the motion passes, it should "be a living and changing policy". Benjamin Chesler uses his right of reply and implores people to read the second clause of the motion, as there has been some change since he circulated it amongst members of the SRC. He concludes by saying "best of luck, to me, I guess".
The motion passes.
20.54
The Gender Equality Working Group Survey Report is now being presented by Jin Siang Law. The Gender Equality Working Group was formed at AGM 1 earlier this year to investigate if and how the current ANUSA system is "failing to welcome women and non-binary students". Despite an attempt to incentivise ANUSA members to respond to the essay through a sweatshirt giveaway, only 30 responses were received between 8 September and 25 September. 93.3% of those who responded are current members of ANUSA, while the rest were alumni. A variety of questions were asked ranging from the autonomous departments they identified with, to their participation in the different bodies of ANUSA, such as committees, attending meetings or sitting on the SRC. Of those who answered the survey, 56.7% had previously run in an ANUSA election.
When the survey asked "How do you think ANUSA is perceived in terms of gender equality?", 40% of respondents stated that "ANUSA is perceived as average (3/5) in terms of gender equality". There were also eight respondents who rated the perception of ANUSA's gender equality at 2/5 and 4/5. However, when asked about their personal views of gender equality within ANUSA, the most popular reply was 4/5, which similarly received 40% of responses. The second most popular response in terms of the respondents personal view of gender equality in ANUSA was 3/5, with 33.3% of responses.  
When it came to judging "which aspects of ANUSA" the respondents felt "do well in terms of gender equality", the ANUSA Departments received the most responses at 24/30, and the ANUSA Exec ranking second with 23/30. The Disputes Committee ranked the lowest with 0/30 responses. However, when the question was reframed to ask "which aspects of ANUSA" respondents felt "do not do well in terms of Gender Equality?", it was the ANUSA Gen Reps who received the most responses at 18/30, although the Disputes Committee came a close second with 15/30. The report sought to explain the poor perception of gender equality amongst Gen Reps by referring to the lack of representation amongst the 2020 representatives as "12/14 of Gen Reps…were male".
The survey also asked respondents to describe, in writing, their "experience" with their "involvement in ANUSA" and how they think it could have been improved. Reponses generally described ANUSA as "being open and inclusive to a diversity of people with not much barrier to entry". However, there were some answers that "spoke about…the ANUSA space being dominated by men who were white, cis, and of high [socioeconomic] status". The survey also asked those who "have considered running for ANUSA and decided not to", what "dissuaded" them. Some students "mentioned the gender balance within Gen Reps for 2020 as a big reason for their responses" although it was noted that "it has improved in the 2020 election for 2021". Furthermore, some comments noted that this year's "male-skew in ANUSA governance" translated into ANUSA meetings being made an "unpleasant space" that "discourages women and others from participating".
Overall, the report concluded that ANUSA should try to run 1) "more accessible meetings" which prevented "white, male individuals dominating the conversation", and 2) "better outreach to students…regardless of background", to explain how ANUSA works.
Women's Officer Siang Jin Law takes the report as read, although she admits that receiving only 30 responses was not the most representative data, apologizing if it is "statistically inaccurate".
Gibson asks if the working group should continue into next year. Law says she will discuss it with the incoming Women's Officer, and laments that this year she did not receive as much engagement as she would've wanted. Gibson also asks if it would be valuable to include other diverse groups in the gender equality working group. Siang Jin Law says that she would be in talks to see if this is valuable. The report is passed.
20.43
Howland now speaks to his report. He first mentions the Clubs Council Elections, with the successful candidates listed in his report.
"I've had an interesting 2 years in ANUSA", Howland expresses.
He adds that he doesn't think he would've gotten through this year without the help of others. He concludes by stating that the work of the ANUSA Executive has been "invaluable".
Hill asks Howland if he was willing to share information regarding the campaign on fee hikes through the clubs network. Howland replies by stating that he would "have no problem at all" with sharing this information through just Discipline clubs, something he thinks is more "targeted". Hill follows up with her concerns that at some point all clubs may be affected by cuts and in her opinion information should be shared to them. Howland takes note of this.
20.39
Zenia Vasaiwalla now speaks to her report as officer of the newly named BIPOC Department (changed from Ethnocultural Department). She opens by noting the completion of the Are You Racist ANU? campaign, which under motion 7.2 will be rebranded into a working group called 'Decolonise ANU'. Vasaiwalla provides an update on their campaign to remove a Churchill bust located at the Southern end of campus. After a meeting with the Churchill Trust, Vasaiwalla "checked in on their position", however was notified that it had been "pushed to a lower priority on their end". 
Vasaiwalla discusses the upcoming BIPOC art exhibition Iridescence which, commences on 23 October, and is being held on level 6 of the Marie Reay Teaching Centre. The exhibition will feature artworks completed by BIPOC members from the ANU community.
Vasaiwalla is also working with the University to establish anti-racism training "for leaders to learn how to identify racial/cultural insensitivities". 
Vasaiwalla states that "healing is how we want to end the year", and reiterates her excitement regarding what they have achieved this year, particularly since this is "such a young collective".  Despite the "criticism" the Department received regarding not doing enough with relation to the Black Lives Matter movement at the start of the year, she thanked her team for all their hard work.
A procedural to give 2 minutes speaking time to Aisha Setipa passes. Setipa starts by thanking Zenia and the SRC for everything they have done this year. She then goes on to highlight some of the social issues in Africa, stating that "yes black lives matter in australia", but they also matter on the continent. She cites examples of police brutality in Nigeria, and femicide, as well as a number of  issues in other African nations. She said that these problems "deserve the same amount of media attention" as other issues in Australia.
20.25
Grace Hill speaks to her report, beginning by summarising the involvements of the Environmental Collective "despite the difficulties faced during the pandemic". She cites the rallies organised "before New Years" in response to the Bushfire Crisis as well as one she chaired in January, with over 3,000 people in attendance. The last in-person event the collective held was on 13 March, before online campaigning became the prominent form of student activism. Hill also refers to her and the Collective's work on the Proctorio campaign, and promoted an event on the preservation of Indigenous sites. In reference to a rally she helped organise, opposing Tehan's Job Ready Graduates Bill, she noted the "bizarre effort by some ANUSA reps to bring Jacquie Lambie onto the stage".
Hill concludes that she is "proud to have alienated the campus right", along with being "one of the few left wing voices" in ANUSA. Justifying this, Hill refers to reps in ANUSA who have "help[ed] the university implement campus cuts". 
The report states that the Collective is planning an environment protest on 31 October. 
Hill takes her report as read, beginning by saying it "has been a busy and successful year for the collective". She talks about some of the political lessons she has learned since the start of the year. Responding to complaints about sectarianism, she states that this line of arguement it is a way to accommodate for the political right. She moves onto uni cuts and working with ANU admin, citing a motion passed in a previous SRC encouraging students to enrol early in courses. "There has been endless kissing ass", Hill claims – an approach which she opposes.
She also states that "it is pretty embarrassing" that other SRC members are crying during their thank you's, but takes this time to thank Nick Carlton and Wren Somerville for their work in the Collective.
"Appealing to power" in the attempt to build a successful campaign "will end in disaster", Hill goes on to argue. Citing other environmental groups who have appealed to "an extremely right-wing Labour government" in Queensland, she states that they are now "hamstrung". 
Maddie Chia makes a point of clarification with Hill's speech in relation to the rally at Parliament House, where Hill stated that ANUSA wanted to bring Senator Lambie on stage. Chia asserts that "ANUSA will never endorse" Lambie. Hill responds by citing a selfie ANUSA members took with Lambie. 
Vincent Lee poses a question regarding international student's lack of engagement with the collective, asking what has Hill done to improve engagement. Hill notes the increased use of digital platforms to engage with the Collective. However, she also states "it has been a difficult year" to engage with activism. 
Jaggar asks why, "given your opposition to the way the executive has handled particular issues", Hill did not run for ANUSA President. Hill responds saying "she didn't want to".
Grace Carter congratulates Hill on being "the most active department officer this year". They asks Hill where they think ANUSA should be headed next year. She says it is the "wrong perspective" to work with uni admin, adding that "we need to see the university as adversaries". "Serious campaigns… campus by campus" are needed, Hill argues.
20.14
Zoe Ranganathan presents her report verbally to the SRC, stating that only a "handful of people" have read through her written reports. Ranganathan speaks on the things she has accomplished this year and clarifies that she will continue to work hard. Ranganathan also encouraged those who identify as disabled to come to the deputy elections which are being held tomorrow, and shared that she was excited to see the work of the future disabilities officer, who is also named Zoe. She then moves on to the "angry part", complaining about the "lack of respect" from Exec members shown towards Disabilities Department members. Ranganathan accuses "the Exec and the SRC" of having "failed to show a basic level of respect to students with disabilities", despite "more than one half of students have a disability and/or mental illness". However, she compliments Social Officer Sophie Jaggar as being "the only executive member who has made me feel respected and heard this year".
20.09
International Officer Nancy Chen speaks to her report. The report opens with an update on recent activities. The 2021 Department Executive has been elected, with Benedict Chin to take up the role of International Officer. Chen anticipates that the handover process will commence "within the next month". 
A Department AGM was held earlier this week, on 19 October, where it was agreed that the Department membership would be expanded to include postgraduate students. Chen stated that the rationale for this decision was that PARSA "does not have departments like we do, and it has been hard for them to engage with international students."
Chen stated that she had "enjoyed most of the time" she has spent working within the Department over the last two years, adding that "[it] has been a pleasure to work with all the committee members and I really appreciate the dedication everyone puts in as well as the support they gave me." She also thanked the current ANUSA team for their support, and expressed that she is "really inspired by all the department officers, whose initiatives and ideas often just blow my mind."
She also thanks the International Department officers for their efforts in 2020, stating that "it's been a shit show of a year, but you all have done an amazing job." She thanks the leadership team for "picking up the mess I left behind in Semester two", describing them as the "best team I could have ever asked for". She concluded her message by thanking "Madhu, Jin, Maddy & many more who are probably not in this SRC". Chen expressed her optimism towards the commencement of Janagaraja's term as ANUSA President next year, stating that "women of colour have always been added to tickets as token diversity cards and I am glad to see this is changing." Chen also notes that she is looking to collaborate with the BIPOC department on anti-racism training.
19.58
Queer* Officer Aisling Arnould delivers her report next. 
Arnould opens her report by stating that Term Four has been a "hectic" time for the department, and thanks the Department leadership for their hard work in 2020. Since the last SRC, the Department has held elections for 2021 leadership roles, during which Vincent Lee was elected to as 2021 Queer* Officer, and the handover process has begun. 
The report then proceeds to provide some details on completed and ongoing Department projects, which include the Just Ask and What About Sex? campaigns. Just Ask is aimed at addressing myths about the experiences of transgender individuals, as well as increasing awareness on the importance of pronouns. Arnould said that further rounds of postering has been planned after the first round in September, and encourages students who are interested in assisting (such as by postering at residential halls) to email the Department at [email protected]. The What About Sex? campaign took place in Week 8, and included events relating to sexual wellness and safety. The Queer* Department also held its AGM this month, on 13 October.
Looking ahead for the remaining months of the year, another round of Queer* Department merchandise has been planned, along with orders for next year's Semester One o-week. An in-person coffee meet-up for Department members is currently planned to take place before the end of the Semester, along with an end-of-year dinner, with Arnould flagging that reservations for the dinner will be essential, with details to be released soon.
Arnould now moves on to the "emotional bit", saying that although it has been an "interesting" year, it has been "good for the Queer* department". Arnould says that it has been "the honour of a lifetime" to lead the department, before thanking her deputy department officers for their hard work this year. Overall, Arnould says she's "really glad for all we've done this year", and reiterates his excitement regarding what the "future leadership" will do.
19.52
Women's Officer Siang Jin Law now speaks to her report. She opens by discussing the #MeToo panel held on 13 October with regards to why the movement has not had the same traction in Australia as it has in the US. A recording of the panel has been uploaded to the Women's Department Facebook page.
Law goes on to introduce Avan Daruwalla as the Women's Officer for 2021, and Azraa Hussain and Aurora Muir as the deputy officers. 
The Gender Equality Working Group survey has been completed and a report has been made. Law hopes that the "report will provide valuable insight into student perception of ANUSA and how ANUSA as a body can be better in terms of representation and diversity". 
Law discusses the Respectful Relationships Unit (RRU) in regard to the Canberra Rape Crisis Centre (CRCC) leaving ANU campus. A report was presented to the RRU working group, with "many students indicating that they would prefer a service on campus separate from the ANU and the RRU due to privacy and security concerns". However, Law states that the response to the report was "met with little positive feedback", and says this is a "disappointing outcome considering the fact that many students indicated that they do not fully trust the university when it comes to their disclosures and private information." 
Since last SRC, Law says the recommendations of the SASH Task Force have been written up for consultation. Law hopes this will result in lead to a more "efficient ANU system that will protect and support survivors" of SASH. 
Law discusses a few projects she has been a part of, namely the Governance Review Working Group and NOWSA. She encourages those who "identify as a woman, woman-aligned, or non-binay" to sign up to NOWSA. 
Law states that the collective will consider some constitutional changes at their meeting on 19 October.
She concludes by reflecting on her term as Women's Officer and, although she is proud of her achievements and the achievements of the collective, she expresses "a deep sense of melancholy at how much more there is to be done".
Law thanks everyone who has attended various campaigns and events run by the Women's Department. On her campaigns on SASH issues she states that there are aren't many "tangible efforts manifesting while we're at University".
Jordyn Gibson asks a question on the Gender Equality Working Group and the reccomendations which have come from that. Law replies by stating that she will be speaking about that later in the SRC.
Hill states that students doing gender studies have asked her whether any courses in that degree will be cut. Law states that she hasn't been contacted by anyone nationally or heard about that from anyone at the University, but states she will do some digging.
Law thanks everyone who has attended various campaigns and events run by the Women's Department. On her campaigns on SASH issues she states that there are aren't many "tangible efforts manifesting while we're at University".
Gibson asks a question about the progress made by the Gender Equality Working Group, and the recomendations which have come from that. Law replies stating she will be speaking about that later in the SRC.
19.41
Social Officer Sophie Jaggar now speaks to her report. Jaggar notes that the Social Committee meeting was not well attended and says that future Social Officers should look for ways to better engage attendees. Jaggar reports that she will be looking to pass the SEEF guidelines at the next meeting, and announces that the Less Strestival will be going ahead on 29 October till 4 November. The festival will offer students free breakfast and yoga classes as well as other activities. Her report also notes that O-week coordinator applications have closed, and Jaggar says that the team will be "selected in the coming week". It is also announced that the Friday Night Party will also be pushed back until September, and "some bookings have been made with ANU sport". Jaggar concludes by thanking everyone for a "really great and rewarding year". 
After her report, Jaggar describes herself as "a big stupol butterfly" after growing through the year, thanking the Executive for their "invaluable support". She continues by thanking the SRC and O-week/Bush-week volunteers.
19.37
Wang starts by thanking those who came to the sponsorship working group. She then states she has really "enjoyed her time at ANUSA", and also commends the efforts of all the SRC members. Addressing ANUSA President Day directly, she states that she didn't really like him at the start of the year, and that it's telling that she can now tolerate him. She commends Day for treating all members of the Exec with care and respect. Now complimenting VP Madhu Janagaraja, she describes her as a "special kind of soul" for taking on such emotional tasks throughout the year. Wang also says she really admires Gen Sec Heslington, and describes her as caring "so much about governance" that she makes people feel guilty for not knowing much about it.
After a procedural for two additional minutes of speaking time is passed, Wang thanks Education Officer Panditharatne for his directness in his beliefs and for teaching her about the importance of activism. Wang jokingly says that Social Officer Sophie Jaggar is someone she didn't like at first because of her "fiery spirit", but that her ability to get things done and her focus is something she now really admires.
19.33
Treasurer Maddy Wang now presents her report on the "58 hours" of work she has done since the last SRC.
Firstly, she discusses ANUSA's expenditure report for the period 1 December 2019 to 20 October 2020. ANUSA made a net profit of 5,898 dollars.
Secondly, she assures the SRC that ANUSA is in a "stable financial position", noting that the association had received its "final SSAF allocation" for the year and was on track to receive its "2nd instalment of the University's COVID Grant funding".
Finally, Wang stated that "after much deliberation" she had "decided to not implement changes" to the Association's "spending policies to prohibit the purchase of single use plastics". She claimed that "such a disbarment of options would not be practical" in light of the "heightened hygiene requirements in light of COVID".
19.28
Heslington begins by jumping straight into her thank-yous to other members of the SRC. Her goal for this year "was to leave things a bit better than she found them", citing her work on the Governance Review, and reminding attendees of the SRC of the follow up OGM planned for this Friday.
Heslington notes the disappointments of the year, such as the actions of ANU admin, and when others take advantage of her work for "their own political gain". She also thanks "her fellow governance nerds".
As she continues her thank yous, Heslington takes a moment as there are tears in her eyes. While wishing luck to the next Gen Sec Meghan Malone, Heslington states that she "is really exciting to become irrelevant" post Stupol.
Day asks Heslington what her favourite interpretation has been this year? Heslington laughs, saying "it is really difficult" choice, but decides that the Undergrad student definition voted on during last week's OGM 3 was the one which created real change.
Janagaraja asks for one piece of advice for incoming SRC members. Heslington states "it is really the responsibility of the Gen Sec to prioritise people's voices and not let the same people speak". Speaking to anyone who is interested in the role yet is intimidated by the Constitution, she advises them to "ask questions" and "talk to the Gen Sec".
19.21
Panditharatne begins by stating that the fight against job cuts is not over. Panditahratne preemptively responds to a question he anticipates about the performance of the ANUSA Exec. He claims he has tried to "work with everyone, even groups he finds it difficult to work with". He then invites people to ask questions about his performance if people have any criticisms. Panditharatne now impassionedly states that "students need help now" and tells groups to "get out of the way" if they won't cooperate. 
SAlt member Wren Somerville asks a Panditharatne what he will be doing in his role until the end of the semester. Like in his questions to Day, Somerville particularly criticises Panditharatne's attitude of wanting to work with University management. Panditharatne defends his position, saying he wants to "continue to put the pressure on thh ANU and the government", which includes talking to them, although he admits that this is not enough in itself. Panditharatne says to Somerville that "we are on the same page", and the claim that he is "working with University management to enact cuts" is not true. 
Hill reiterates her question about the role that Panditharatne will take until the end of the year, particularly with regarsd to his political strategy. Panditharatne retorts that students don't respond to "sectarian arguments", and reiterates that he continues to support students in the fight against student management and the government. 
2021 Education Officer Maddie Chia prefaces her question by thanking Panditharatne for his hard work, "regardless of what the Trots are saying here today". She asks Panditharatne how he is feeling about his role, and what he will be doing for the rest of the year.
Panditharatne starts by saying that he is "excited to continue" with a number of events, and also gives a shout out to student media. 
Hill again asks if Panditharatne will have an "activist" approach to rejecting University job cuts. Panditharatne replies "I don't know what the fuck you want from me". 
19.04
Lachie Day states that this is his 28th SRC, and that he hopes it is "his last". Speaking about his time as President he stated it has been an "honour and a privilege" to be president, and reiterated that ANUSA "should not be a stepping stone". He then speaks on this year's achievements at ANUSA, being particularly proud of the association's support of students during the COVID pandemic.
Day now shouts out his fellow exec members. Starting with Sophie, he thanks her for her "friendship and support", particularly when she brought meals to him so he could continue to work through mealtimes. Day gives a shout out to Maddy, who he describes as "the most chaotic" person he's ever met. Day also thanks Taylor Heslington, and states that she is "way overqualified" when compared to the other students at this Uni. He also applauded her ability to stay "unbiased". Next to get a shoutout is Skanda Panditharatne. Day greatly complimented his "activist" spirit. Finally he goes on to praise Madhu, describing her as his "rock". He describes her time as VP as an example of what a VP should do and even beyond. 
Day says that "every single one of you" in the Zoom call has contributed to the work of the association.
Wren Sommerville of SAlt asks Day, with regards to "job cuts and fee hikes campaigns", why  it has been "the role of people outside this SRC to come to this SRC and try to convince you" to hold such campaigns. Day replies by asserting that "this narrative that ANUSA is dragged kicking and screaming by SALT" to activism is "wrong". Day claims that the SSAF campaign achieved the same things that SAlt purports to try and do. He emphatically claimed that "you can't gatekeep activism".
Somerville concludes by saying ANUSA's planning of a rally on the same day as a national rally planned on the same day amounted to "sabotage".
Grace Sixsmith asks about the ANUSA SSAF campaign, and if it implies that other student organisations shouldnt get any money from the SSAF pool. Day responds by saying ANUSA does not have a "vendetta against student media, or ANU sport for that matter", and that the campaign is about ensuring SSAF money goes to student run organisations.
Kenya Matesebula asks Day how his professional relationship is going with "Julie Bishop and Brian Schmidt" and "all the other fancy people". She asserts that this approach is why  "regular students do not give a fuck about ANUSA", leading to Meghan Malone naming Matesebula for swearing. 
Day states he has only met Julie Bishop once, and that he didn't think she liked what he had to say. He states that he complained to her about the poor treatment of international students, who were stuck in their home countries due to the COVID restrictions. Day defends his approach, and states that at the end of the day we need people in the room to argue for students' interests. Matesebula replies that she believes that that Day and the ANUSA Exec "screws over" the students he's supposed to help. Day then responds, saying he is "kind of done" with Matesebula's attempts to "wax lyrical".
Environment Officer Grace Hill asks Day how he can justify what the Executive has done this year, and asks if he will do anything different in his role before the end of the year. Day makes a point about how he sleeps well knowing ANUSA has done a good job this year by showing Hill his sleep cycle app. He is interrupted by Hill who says that she doesn't care and doesn't want to hear "creepy things about when you go to bed". Day then accuses Hill of being here to "grandstand" rather than to ask questions. Furthermore, he says that people are very happy about the job he has done this year "from what he can gather". 
Hill again asks if Day will change what he is doing about job cuts between now and the end of the year. Day retorts by saying Hill "is not really listening to me", reiterating that he has answered this question in every word of his reports and summaries of the academic board. Hill repeats her question again to an exasperated Day, who pauses and states he is "genuinely gobsmacked". 
18.21
President Lachy Day now speaks to his report. Day begins with his usual shoutouts, noting the hard work of General Secretary Taylor Heslington at last weeks OGM and all the activists that have rallied throughout the year. Day concluded this section of his report by congratulating everyone who has contributed to ANUSA in some way, saying that everyone who has helped out has done so "in spite of bushfires, smoke, hail, a pandemic, travel restrictions and everything else in between". 
Day then addresses the recently announced job cuts which were part of ANU's Recovery Plan, referring to them as "incredibly worrying". Day goes on by stating that the cuts "will have a massive impact on the ANU Community and those that are a part of it". With regards to fee hikes, Day participated in a rally at Parliament House on 19 October, alongside students from ANU, UC, UoW, and several Sydney universities. Similarly to the job cuts, Day believes that opposing the fee hikes will be a "big part of ANUSA's advocative agenda in coming years".  
Day confirms that the University will continue to run courses remotely, with only a few courses being held in person. In support of students using the University's facilities in person, Day says that the Marie Reay building and Chifley library are open to be used by students. The basement floor of Hancock library will also be open on 30 October, with an additional 80 study spaces being made available. 
Day states that ANUSA has been provided with a 300,000 dollar bursary from ANU for further distribution of emergency grants to students, and the pass/fail opt in/opt out scheme will continue into 2021. The memorium of understanding between ANUSA and the IHC has also been completed and is attached to the bottom of Day's report. 
17.54
Welcome to tonight's SRC 7 liveblog!
---