ANU Students Speak At Women's March On Capital Hill
---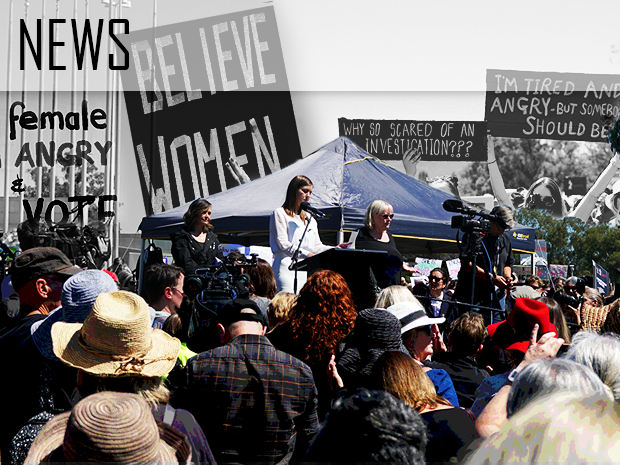 By Nathan Bow and Helena Burke
Content Warning: This article contains mention of sexual assault, sexual harassment and institutional betrayal
A crowd of approximately 6000 gathered outside Parliament House today demanding an end to gender-based violence and "Australia's dominant patriarchal culture" as part of the March 4 Justice initiative. ANUSA President Madhumitha Janagaraja, ANU Education Officer Maddie Chia and ANU Women's Officer Avan Daruwalla all spoke before the crowd, calling "for real action on making all places safe for women". 
Speaking to the sizeable crowd, ANUSA President Madhumitha Janagaraja declared the need for change in the "broken" institutions that "repeatedly and deliberately fail" to protect survivors of sexual assault. Janagaraja drew upon her own experience as a "woman of colour" and living with a disability to state that "our institutions" are "built off of the suffering and invisible labour of indigenous women, women of colour, trans women, and disabled women".
The March 4 Justice campaign gained traction among widespread outrage at recently-surfaced sexual harassment allegations directed towards a number of Parliamentary staffers. A tweet from Melbourne academic and March 4 Justice organiser, Janine Hendry, called for the organisation of a protest that would tell "not only this Govt but the world that we've had enough". In response to Hendry's tweet, 43 protests were organised to take place around Australia and a petition has been put forward calling on the Prime Minister "to act against gendered violence to female Members of Parliament".
Following the speech from ANUSA President Madhumitha Janagaraja, renowned television host Lisa Wilkinson took the stage. She criticised the federal government's handling of Brittany Higgins' rape allegations against a member of the Liberal Party. Wilkinson claimed that "Parliament House appears to be the easiest place in this country to rape a woman and get away with it" before unexpectedly inviting Brittany Higgins herself to speak before the protestors.
Describing her appearance as occurring out of "necessity", Higgins said she came forward with her story to "hopefully protect other women". Higgins cited "significant failings in the power structures within our institutions" as the reason for systemic misogyny and sexual assault within the Australian government.
According to a joint Facebook statement made by both ANUSA and the ANU Women's department, sexual violence and misogyny "is rife within our parliamentary system". The Association cited a "toxic institutional culture of disrespect and injustice" as their motive for joining the protest.
Nearing the end of the event, ANU Women's Officer, Avan Daruwalla, and ANU Education Officer, Maddie Chia, addressed the crowd. Daruwalla and Chia described the "mirroring of institutional betrayal in parliament house" to their "own experiences first-hand in our educational institutions". Daruwalla asserted that "intersectional feminism is the future", telling protesters that the feminist movement "won't survive without all women and non-binary people".
ANU students in attendance voiced support for the speeches given by the ANUSA representatives. Speaking to Observer, Law student Margherita Dall'Occo commended  Janagaraja, Daruwalla and Chia, noting that "ANU in some occasions has been known for being unsafe on-campus, so it's really good that they're trying to change that". Science student Phoebe Grosser echoed Dall'Occo's sentiments, stating, "it was great to see how angry they were… it was really empowering".
Speaking to Observer after the event, Janagaraja highlighted how the broader issues raised at the protest related to ANU. Janagaraja noted that "the university environment is not great at catering to or supporting" victims of sexual assault, asserting that the support services offered to survivors needed to be reassessed.
An ANU spokesperson responded to this claim, stating that the University "continue[s] to be survivor centric in our response to sexual violence" working to "provide safe access to social, emotional and academic needs across a diverse student community".
In a separate interview, both Avan Daruwalla and Maddie Chia stated that the system needs to be reformed to "stop protecting perpetrators" and called for an independent inquiry into allegations of sexual assault. Daruwalla concluded by stating "if we can't hold Christian Porter to account, then what hope is there for the rest of us".
Photography by Shona Thomas, Abryella Franks, Konstantinos Katsanis, and Joseph Oh
Graphics by Joseph Oh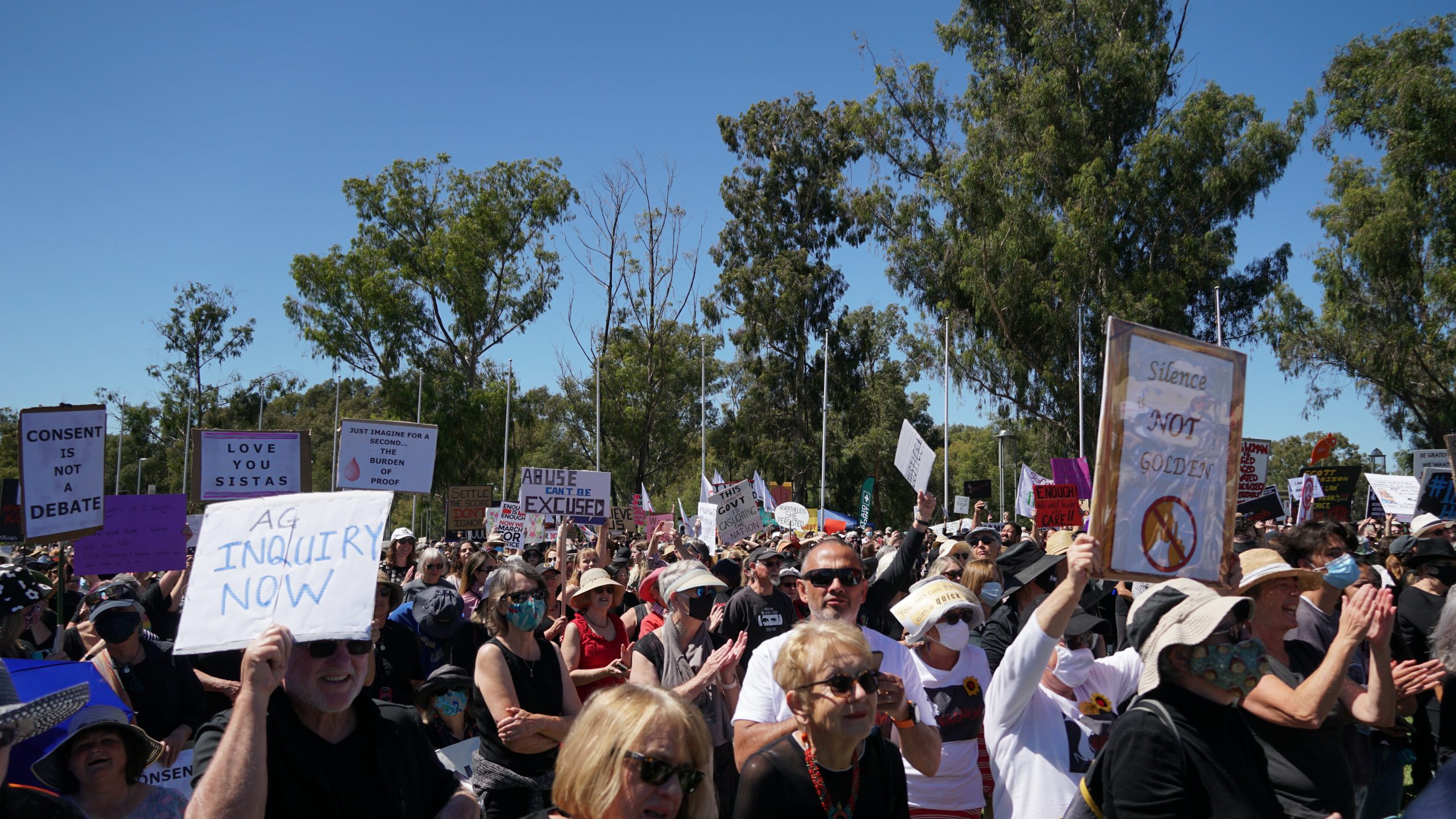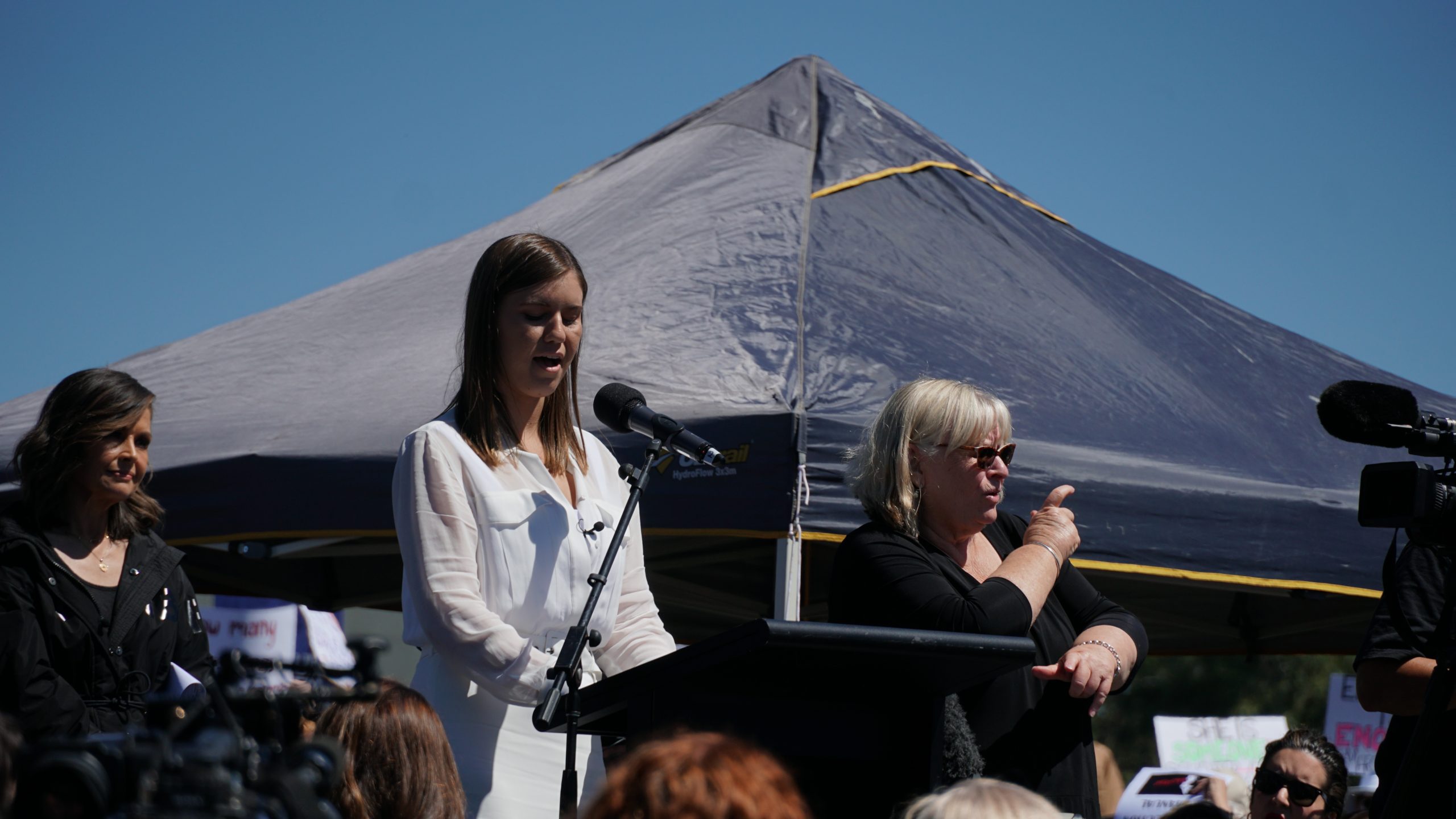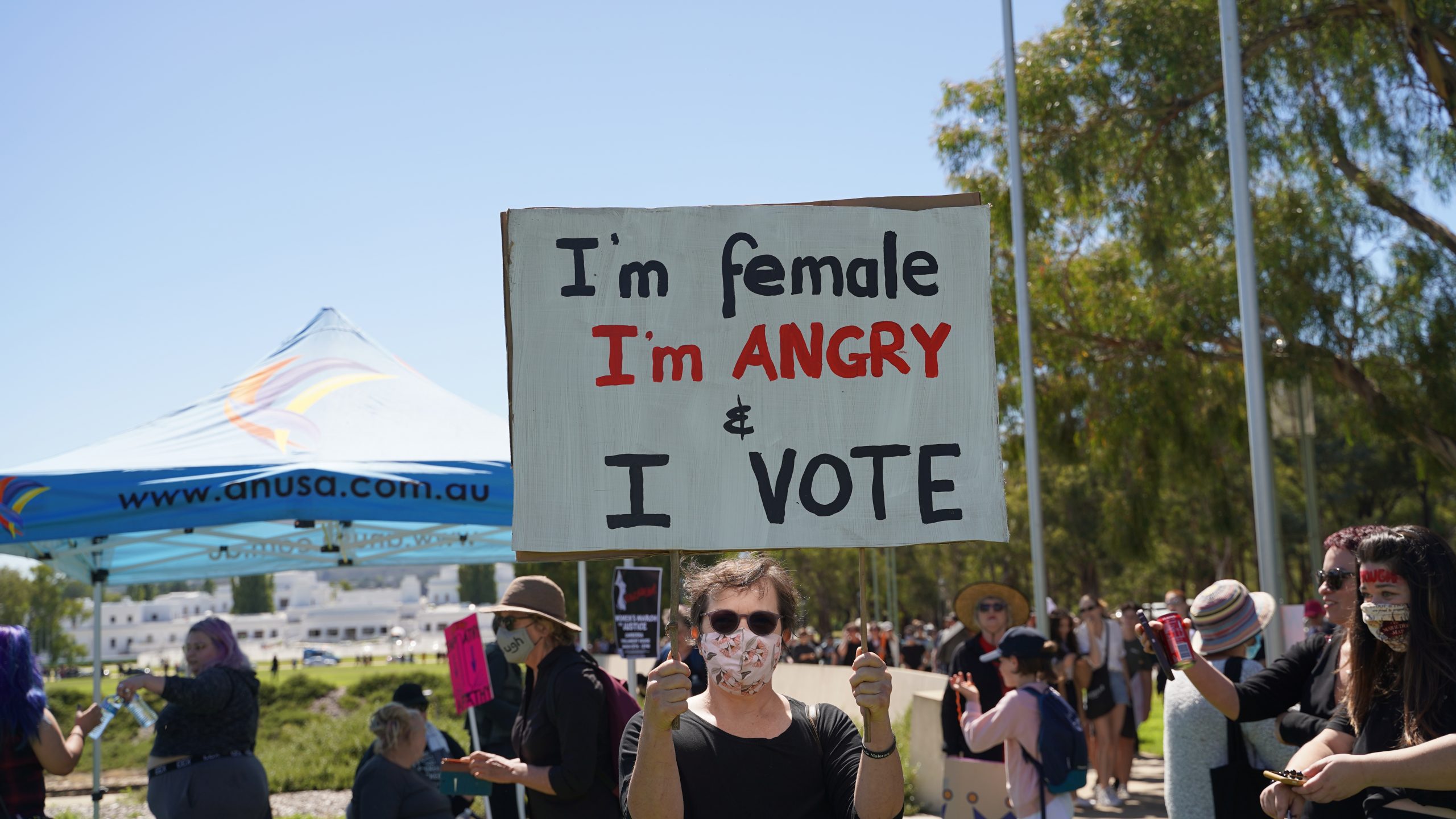 ---