Possible Disestablishment of Over 300 Courses at ANU
---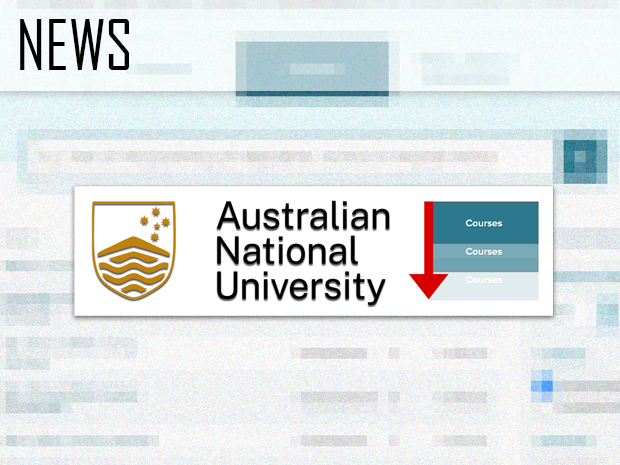 By India Kazakoff and Grace Danielson
It was always anticipated that the impact of COVID-19 would see the disestablishment of some courses. But few anticipated the immense scale and magnitude this would entail.
On 4 April, a post on ANU Schmidposting highlighted 322 courses – previously listed on the Programs and Courses website – that were not running in 2021. Observer has collated an updated list of all courses which have been disestablished, as well as courses which are not running in 2021, but are planned for later years instead, to inform students about the status of their future education. 
An ANU spokesperson informed Observer that course disestablishment in 2021 was "unrelated to [the] University's overall budget". Instead, they say that this is the result of an ongoing process of 'course auditing ' – a process they claim was taking place prior to the start of the COVID-19 pandemic. 
In 2020, the ANU Academic Board created a policy requiring courses to be "taught at least once over each three calendar year period".  The policy dictates that if a course is not taught within a three year period, it is to be disestablished by 1 January of the following year. The only exception to this occurs when the College Education Committee reviews a course and subsequently overturns its expected disestablishment. 
Six Associate Deans of Education commented collectively on the majority of courses featured on Observer's updated list. The Associate Deans confirmed to Observer that many of the courses on the list were disestablished because they had not been taught in the last three years. For some Colleges, the Deans say "this is around 60 per cent of the courses [in Observer's list]".
Some factors influencing the policy's creation and resultant course change process include: consolidation of two or more courses which have the same content; re-coding of courses; lack of enrolment; course scheduling period; updates to teaching expertise, and curriculum renewal.
Whilst courses may be disestablished, this does not mean their content has been discontinued. For example, multiple courses may be consolidated into one course with each course's content preserved and condensed into a core curriculum. In addition, although courses may appear to be disestablished, they have in fact been re-coded. 
This is seen with the 'disestablishment' of the College of Arts and Social Science's 36 ANU College (ANUC)-coded courses this year. An ANU spokesperson told Observer that ANUC-coded courses were co-taught with an academic discipline-coded course and from 2021, all students will enrol in the discipline-coded course as opposed to the ANUC-coded course. Therefore, ANUC-coded courses were effectively re-coded, with their content preserved. 
In 2019, there were 114 courses available at ANU that no students enrolled in. Many courses run on a two or three-year cycle. Regarding Observer's updated list, the ANU spokesman noted all the CBE courses that were scheduled not to run in 2021 would not be impacted by the disestablishment policy, and would continue to run at unspecified later years. Furthermore, they highlighted that some courses in the College of Asia and the Pacific are not offered in 2021 temporarily due to international travel restrictions.
Course changes can also result from changing staff and teaching expertise. An ANU spokesperson outlined the following scenario: a staff creates a course in their area of expertise who leaves the University, and resultantly, their course is replaced with a new course in the area of expertise by the new faculty member. 
The spokesman noted that 10 per cent of courses listed "have been disestablished without a direct replacement", with "a similar number of courses [being] established… [as a] product of curriculum review and renewal". 
In 2020, 101 new courses were added at ANU, taking the total number of active courses to 3,108.  The ANU Academic Board also disestablished 16 minors/majors/specialisations, but introduced 19 new minors/majors/specialisations. 
The disestablishment of courses could leave some students without the ability to complete their major, minor, or specialisation in their degree. ANU Media told Observer that the University has taken this into consideration. 
Students are able to contact their College's Dean of Education if they have questions about course disestablishments in relation to the progress of their degree(s). 
Observer's data was sourced from ANU programs and courses from 8-12 April.
Graphics by Joseph Oh
---