Vale James Frost (1986-2021)
---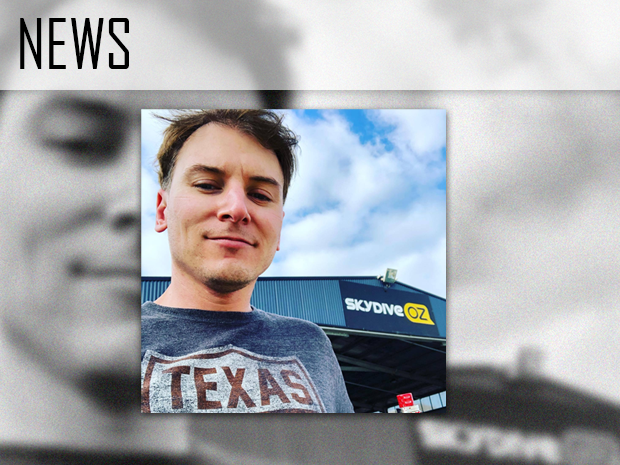 By Keeley Dickinson
Contributing Writing by Sam Delaney

On Thursday 22 April 2021, we lost James Frost. James was known by a number of nicknames – Jimmy (to many of his friends), and Frosty (to a good portion of his students and others) being the main two. He was a vocal supporter of, and friend to, Observer and many of its staff. He was also a significant figure in the lives of many within the wider ANU community, staff and students alike.
James had a long history at ANU. He began a Bachelor of Arts at La Trobe University, but in 2013 transferred to ANU, where he majored in Political Science and minored in International Relations. He completed his Bachelor's with first class Honours in 2015, and began his PhD in 2016. He often described how he fell from his undergraduate program into the PhD program almost by accident, rather than through a concerted effort in that direction. 
Professor John Uhr, James' supervisor in his PhD studies, describes him here:
"James stood out for three of his remarkable personal qualities. First, his sustained dedication to his PhD on the power of budget debate in Australian politics, which is sadly incomplete and not likely to make the great impact that many thought would come from James' innovative political science. Second, his determination to teach as well as possible in his many experiences as a tutor in ANU political science courses, where James hoped he could not only inform but also enthuse his tutorial students. Third, his pursuit of political philosophy through the classic texts of many of the great writers, including the great works from classical history, particularly Aristotle. James revered the academic life, hoping that his research could drive his role as a teacher, now and in the future after completion of his PhD studies."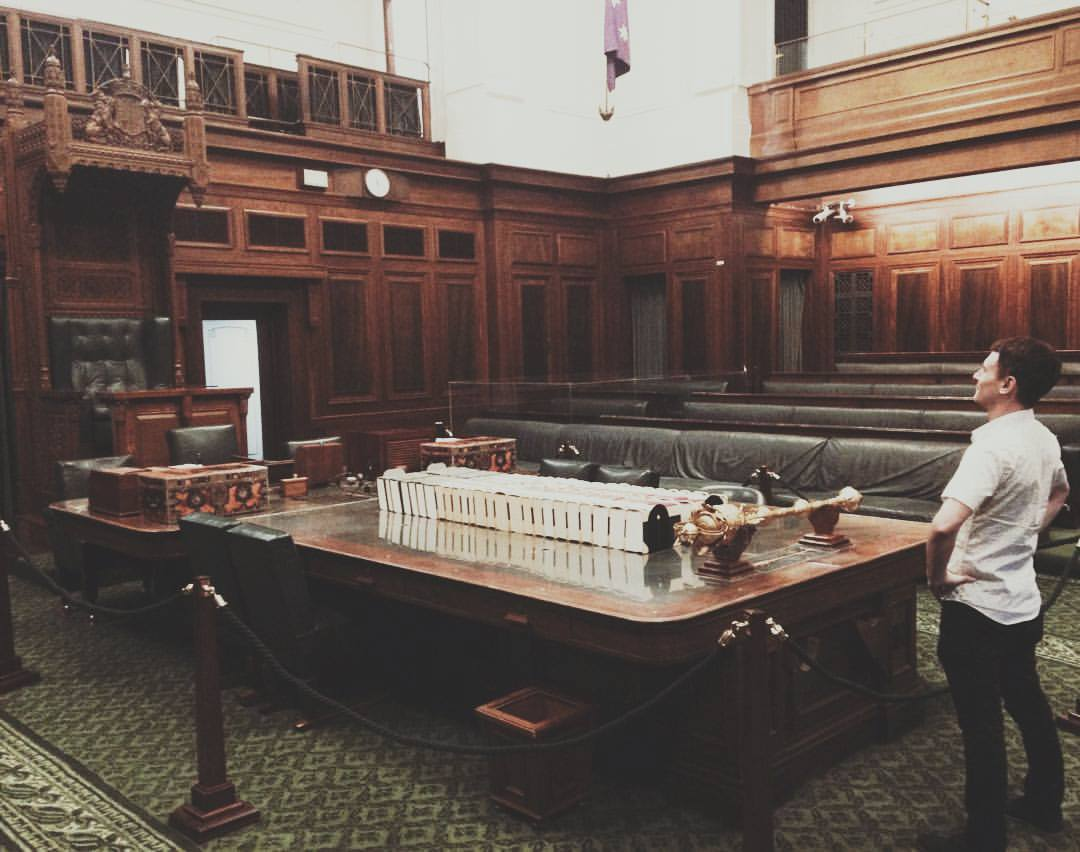 The focus of James' political passion was Australian politics and political rhetoric; he and Dr Blair Williams (a colleague and friend) would often "rant for hours together about the Liberal government or the Murdoch media or what have you". Ever-prepared, James concluded his (in jest) messages to me about "going to kill the president" with a firm "fuck off CIA". It was a running joke that if James made a political prediction it was almost a certainty that it would be wrong. It wasn't because he was uninformed – it was almost like a superpower. If James thought someone was going to win, they would lose. No matter how certain their win had previously seemed. 
In 2017, James began tutoring at ANU. He tutored the Masters course, POGO8012 – Governance and Institutions, at the Crawford School of Public Policy. He also tutored POLS1002, as the introductory course for every political science student at the University, for three years. In 2019 he was nominated for the Excellence in Tutoring and Demonstrating Award by four anonymous students. In 2020, James was the senior tutor for POLS2102 – Political Belief and Deceit. 
Dr Kim Huynh, who co-taught POLS2102 with James, speaks of him fondly:
"James and I taught philosophy together in that awful year: 2020. We were dedicated teachers but did not agree on everything. He was more into Aristotle, whereas I was more into Plato. Aristotle believed in people, far more so than Plato did. He believed in their capacity to learn truth, to flourish and to find their place in the world. So too, James believed in his students. He listened – really listened – to their ideas and where they were coming from. He went to them, rather than demand that they go to him. He always punched up, never down. And he believed in second chances. There are still many lessons to learn from James' life."
James referred to his students as his 'comrades', reflecting at once his political beliefs and his desire to sound vaguely ludicrous while also getting on the nerves of any conservative colleagues. He had an extraordinary impact on his students over his years of teaching. Here are words from just a few of them. 
Oscar Kym
"James was my tutor in my first semester at ANU. His teaching and passion set a standard so high that no other tutor I've had since could meet it. The amount of energy and dedication he put into teaching us was extraordinary. He went above and beyond – especially for a group of first years taking a mandatory course. His excellence came from his abundance of extraordinary qualities that are hard to come by even at ANU: a genuine, personal desire to see students understand content, an undeniable passion for the coursework and the themes it covered and above all, an eager readiness to form real connections with students and to be personally invested in us. This is where I believe James's legacy lies for me: not just in helping me get good grades, but in treating me and all of his students with a real sense of humanity and respect. His classes were egalitarian, active and participatory. He was always attentive – when I said offhand I was interested in a certain election, I'd get an email with a documentary, youtube video and PDF article about that election and an encouragement to check it all out. When I had a question about an essay, he'd send back a paragraph about how I could tackle it. When I said I couldn't come to class in late May 2019 because I was depressed about the election result, he told me to lift my spirits, take care of myself and forget about getting a doctor's note. He has left a tremendous mark on my education and on the ANU. I am so thankful to him".


Sophie Nguyen
"Like most people in the field of political science at the ANU, and especially those who took POLS1002, James Frost was one of my first tutors in politics. 

In tutorials, James was encouraging, insightful and captivating in the way he taught. He cared about the success of his students. There were times where he would go on weird tangents about elections and his love for political niches. It was great, what an introduction to politics. 

2019 was a difficult year for James. I was the course rep that year where a group of students and I got together to fight against the College decision to make the cohort retake a test after the semester was finished. James taught me the importance of student unionism and collectivism. This was the beginning of my student activism and recognition of my political and social values. 

Throughout the year, James encouraged me to get involved in student politics and activism. He saw potential in me that has placed me where I am now. At the start of 2020, James and I had a coffee where we discussed my decision to move to Melbourne to continue my undergraduate degree. I won't forget his understanding, his passion and desire for me to go beyond my horizons and comfort zone. I literally wouldn't be where I am without him.

Rest In Peace James".


Ashy Kinsella
"I was lucky enough to have James as one of my first ever tutors. He helped guide myself and my peers through the perils of a first-year politics degree. He went above and beyond to provide us with insightful and incredibly reflective perspectives on our content week after week. I spent many hours in his office debating the word limits of tasks, or trying to unpack the complexities of democratic election systems. I remember James taking myself and another student out to lunch after a controversial final exam and him being genuinely invested in our academic and career pathways, while encouraging us to engage in student activism within ANU and more broadly. James was everything a first year could ever want or need out of a tutor. Passionate, committed, intelligent and most of all invested in the academic success of all his students not only in their grades, but in their growth into astute young people. James will be remembered for his love of politics, his intellect, his support of student advocacy and his passion for learning".
Dr Blair Williams had been a close friend and colleague of James' since he began his PhD in 2016. She confirms how passionate he was about his role as a teacher – "he'd always be talking about how amazed he was by his students and how he loved to support and encourage them to critically think about politics and knowledge". Blair notes how James would often stay in touch with students following the end of a course, or find multiple students he had previously taught in his other courses.
On a personal note, Blair says this:
"We used to catch up weekly and sit down at Sullivan's Creek (behind the Drill Hall) and talk about how hard PhD life was or what research we were working on, but it'd all go back to discussions about politics. He definitely helped me get through the last year of my PhD and supported me when I felt like it was hopeless or that I didn't belong in political science. He consistently reminded me how 'badass' I am and how what I do IS political science!

In my thesis, I wrote in my acknowledgements: 'I also want to thank James Frost for listening to my neurotic complaints and for reminding me that I am a badass young feminist researcher, unsettling the status-quo in a patriarchal discipline.'"
I personally met James at the very beginning of my first year, in a POLS1002 tutorial, as many did. James was not just the best teacher I have ever had, but over the next two years became one of my closest friends. He was forever telling me to drop from four courses to three, because "four is mental". Even after four semesters, he hadn't stopped insisting on it. His guidance during what became some of the hardest times of my life was invaluable and unfaltering. The best advice I ever received was always from James. Catch-ups over coffee that were invariably planned as a 'quick chat' never ended up that way, and his disgust at ordering decaf was unmatched.
James had a unique sense of humour. He found particular joy in the absurd, and in the breaking of rules and traditions – for instance, vaping anywhere he was told he was not allowed to vape. This distaste for following rules extended to board games; during one particular game of Scythe at 11.30pm in Marie Reay, prior to which he had asked if he was permitted to bring an actual spear, James proceeded to openly and unabashedly cheat the entire game. Somehow, to his (joking) incredulity, he still lost. 
James would sometimes discuss funeral arrangements with his friends – discussions which, retrospectively, probably seem morbid. His greatest idea concerned the presentation of his body. He wanted to be taxidermied, seated at the head of the parlor in the posture of Rodin's The Thinker, and later donated to the School of Politics where he could make his former colleagues uncomfortable on a daily basis. 
He was irrationally proud of the cactus garden he had created in his tiny backyard. Make no mistake – it was never 'cacti' or 'cactuses'. In fact, following a heated debate between himself and two close friends over which of the two was correct, he steadfastly refused to use either. "Dude, look at all my cactus" was his preferred phrase.
James was an exceptionally and hilariously petty individual. On one occasion, during a fight with a friend, he drove all the way home to use his computer just so that it would be easier to type out better insults. He had a special hatred for anyone he considered a "coward", and would take great delight in flipping off their offices if ever he was walking past. 
It became a mission of his to pay for my coffee one day, despite my constant refusals, because that's just the kind of person he was. Generous to a fault and irrespective of whether it was accepted or not. James had an extraordinary talent for empathy and kindness, some have suggested to a pathological extent. This was reflected in his work as a mentor for the NDIS, and Advisor to the Board of Karralika Programs and the NADA. Even more, it could be seen in the countless hours he spent looking after struggling friends, often into the early hours of the morning. If you needed James, he was always there. He was there even when you wouldn't admit that you needed help. 
James had an interesting (i.e. antagonistic) relationship with what he called "sea things". In his words, "they're fucking weird and have faces where they shouldn't". 
His favourite band was Nine Inch Nails. Trent Reznor was practically his God. Pop-punk and punk were his genres of choice – Blink-182, Green Day, Thirty Seconds to Mars, etc. However, he refused to admit to liking any bands in their golden age of popularity – only before or after. This said, he had a special place in his heart for Lily Allen.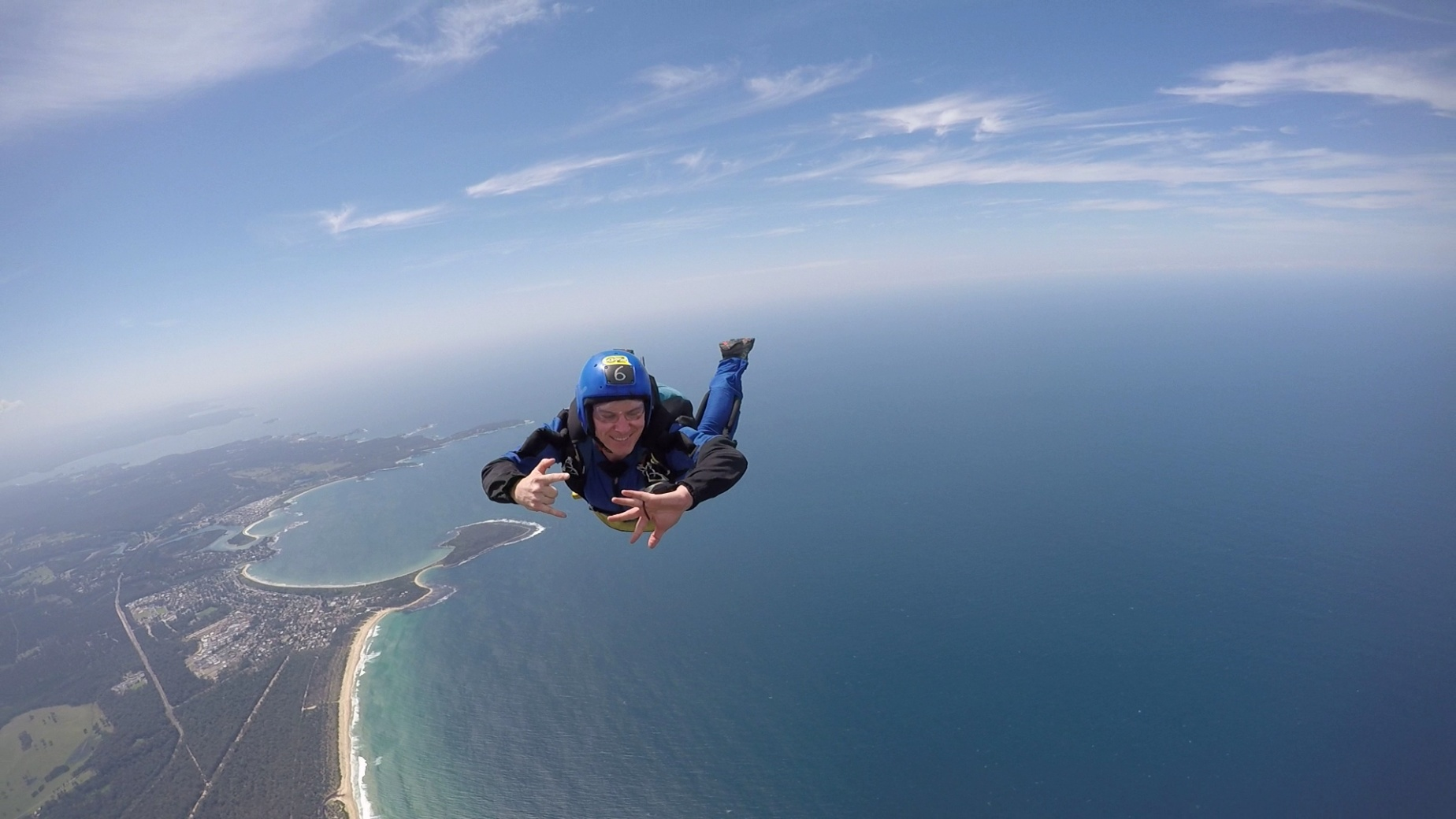 James was not just an academic, but a skydiver. His goal was to eventually become a BASE jumper, and it didn't matter what anyone said about it being dangerous – James was infuriatingly stubborn. For the past few months he had been spending an average of one day a week down at Moruya Heads, completing multiple jumps, before driving all the way home again. On his first solo jump, the instructor had to pull his parachute for him because James was too busy having fun. He did everything in his power to make his friends into skydivers too, with some success.
You were genuine, generous, passionate, reflective, thoughtful and wise. You were also astonishingly and charmingly rebellious, hare-brained, and tenacious to a fault – and for their sake, I hope wherever you are now, you are allowed to take your vape with you. Rest easy, my friend.
Sam Delaney, another ex-student and particularly close friend of James, captures him best in these words:
"I met James at a particularly difficult point in my life. He approached me in the smoking area, saying something along the lines of "you look fucked!" and from that point on we became inseparable. Over the coming weeks, we would meet in the same place every day and often speak for hours at a time. He had a talent for talking nonsense as much as politics and philosophy, but beyond this, an extraordinary enthusiasm for the well-being of his friends, of which there were many.

Often, the life of a dead person becomes banal as attempts are made to smooth over their imperfections and eccentricities. James nonetheless wore his imperfections with a rare and charming sincerity, always ruffling feathers and raging against the machine.

The stain of your life was a colourful one.

Rest in peace, comrade."
---