The Demographics of ANU
Posted On October 5, 2021
---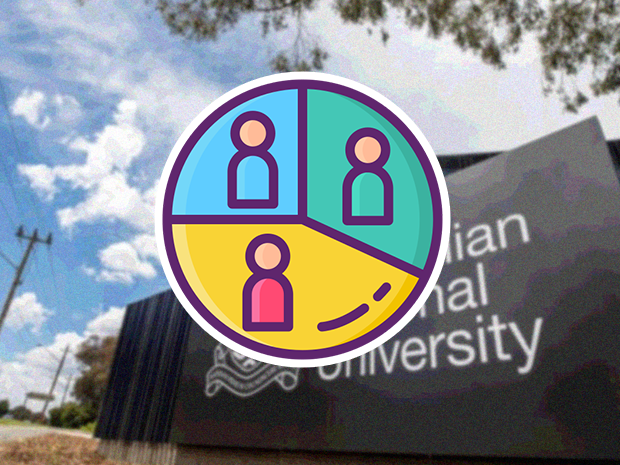 By Tom Kersten
Disclaimer: The University Performance Team does not collect data of non-binary students.
Using data collected from the University Performance Team, Observer takes a look into the demographics of ANU.
As of 20 September,  24,767 students are enrolled at ANU, 66% of which are domestic.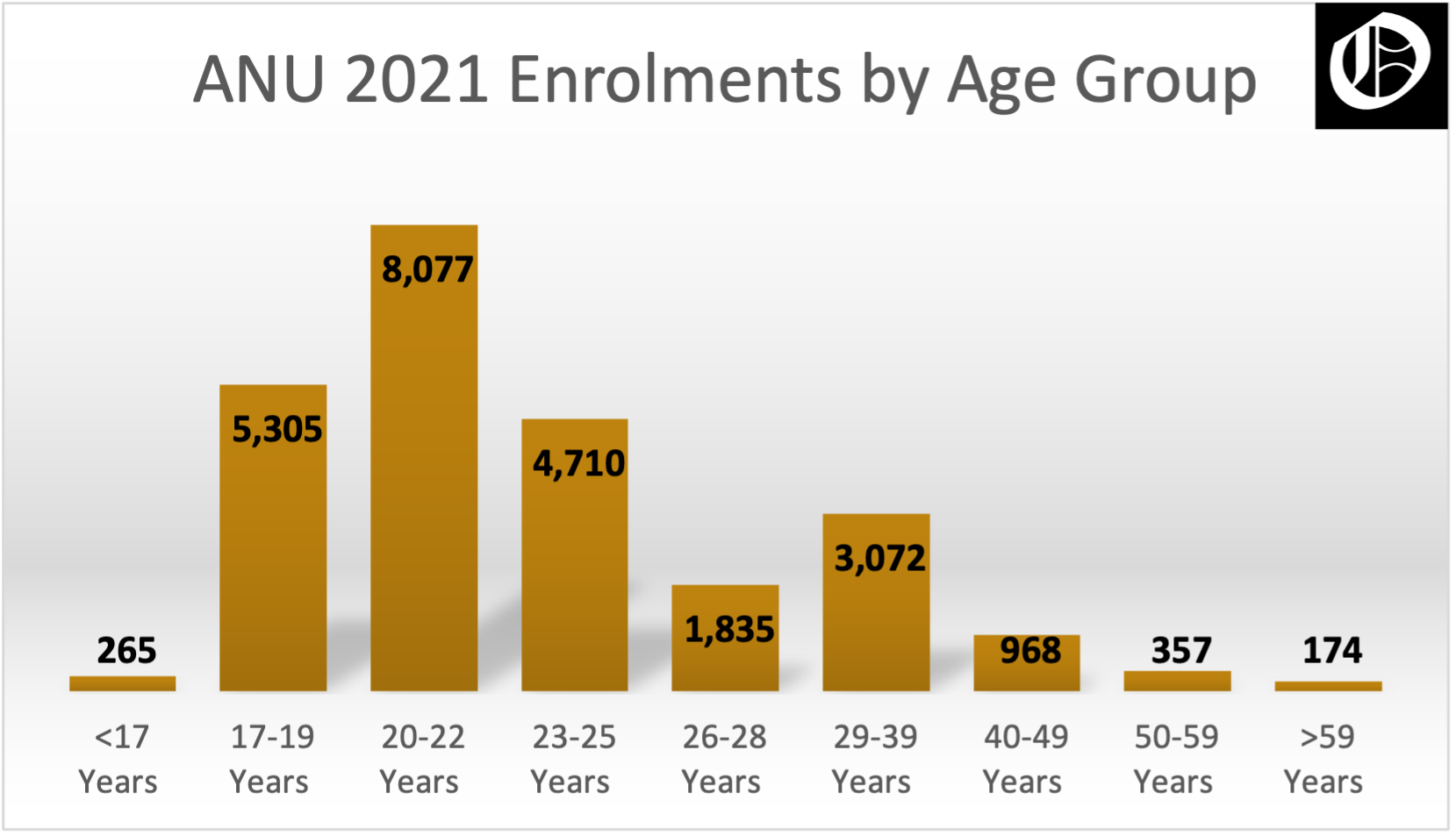 The ratio of domestic to international students is 2:1. Currently there are 8,292 international students enrolled, this is up from 7,044 on April 5 this year. In April 2020, at the start of the pandemic, ANU had 7,168 international students.
More than half of the Domestic students are enrolled in an undergraduate degree, while for International students, the majority are enrolled in postgraduate degrees.
Notably, there is a significant difference in the average age of domestic vs international postgraduate students. Of the 3,817 domestic postgraduate students, the average age is 31.7, however for the international postgraduates this is 24.8.
University wide, 52% of students are female. The majority of domestic undergraduate students are female, constituting 54% of the student body. When it comes to international students, however, the numbers flip with 48% of students identifying as female.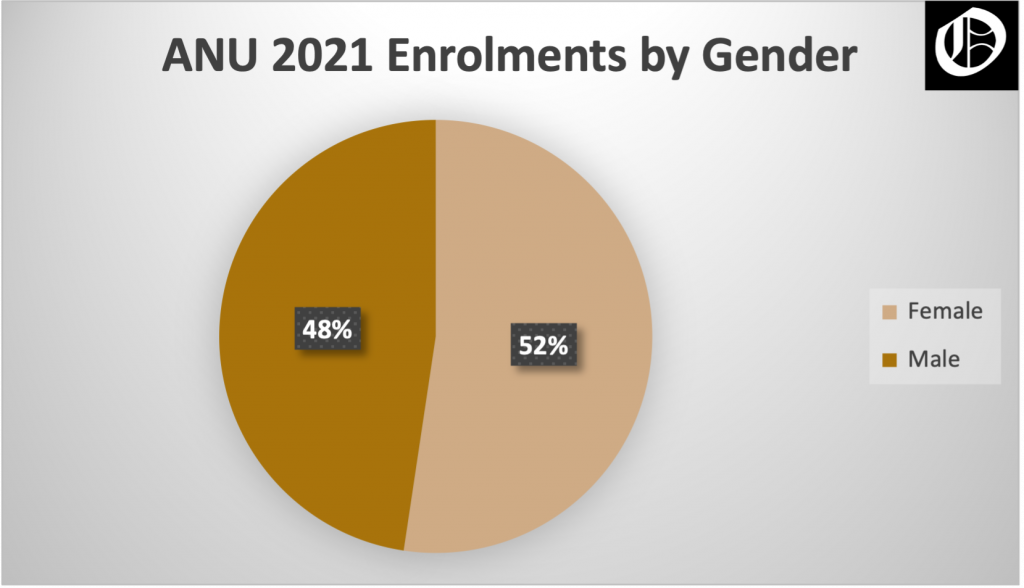 Of the 16,475 domestic students, nearly half (49.36%) are local Canberrans. NSW has 4,715 enrolments, while all the other states and territories have relatively low enrolments.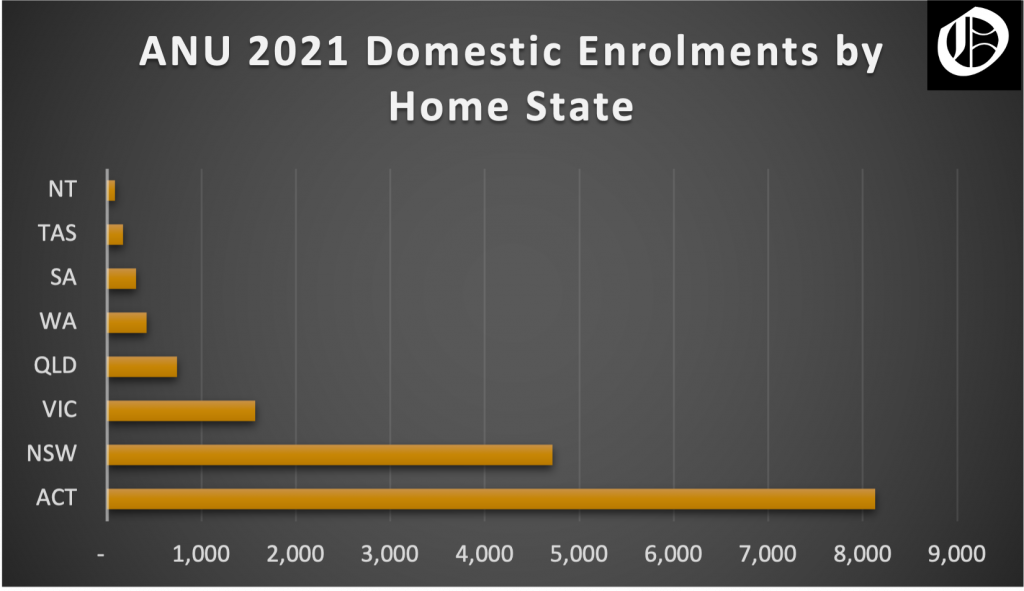 An overwhelming majority of international students are from China, making up 74% of the international student body. India is the second largest source of international enrolments with 364 students.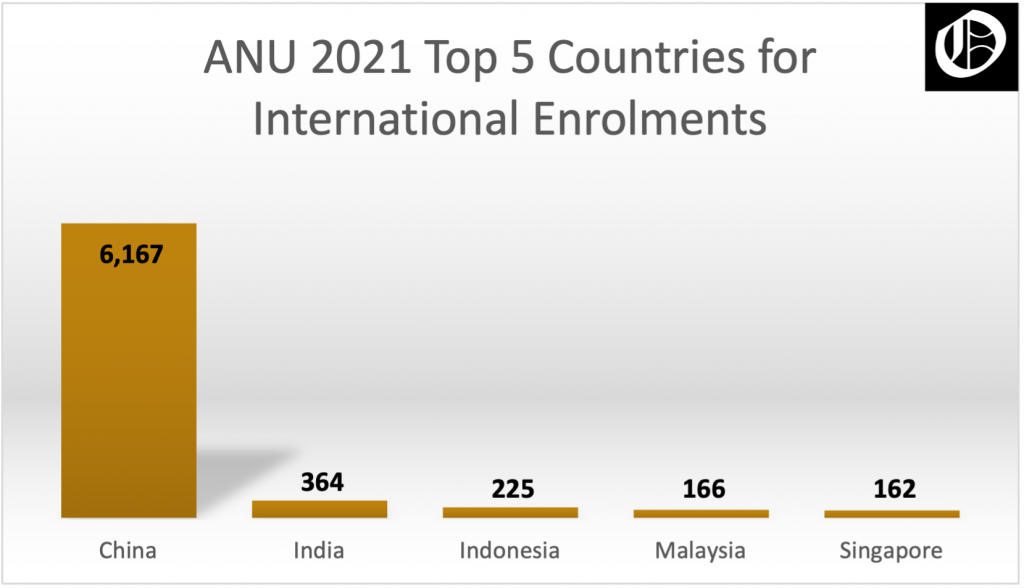 The majority of students (19,321) study a single degree, while 3,402 study a flexible double degree with Arts, Social Sciences, Business & Sciences.
1429 study a flexible double degree with Law, and 583 a double degree with Engineering & Advanced Computing.
Only 32 postgraduate students study a flexible double masters.
The Bachelor of Science & Bachelor of Arts are the most popular amongst the undergraduate cohort.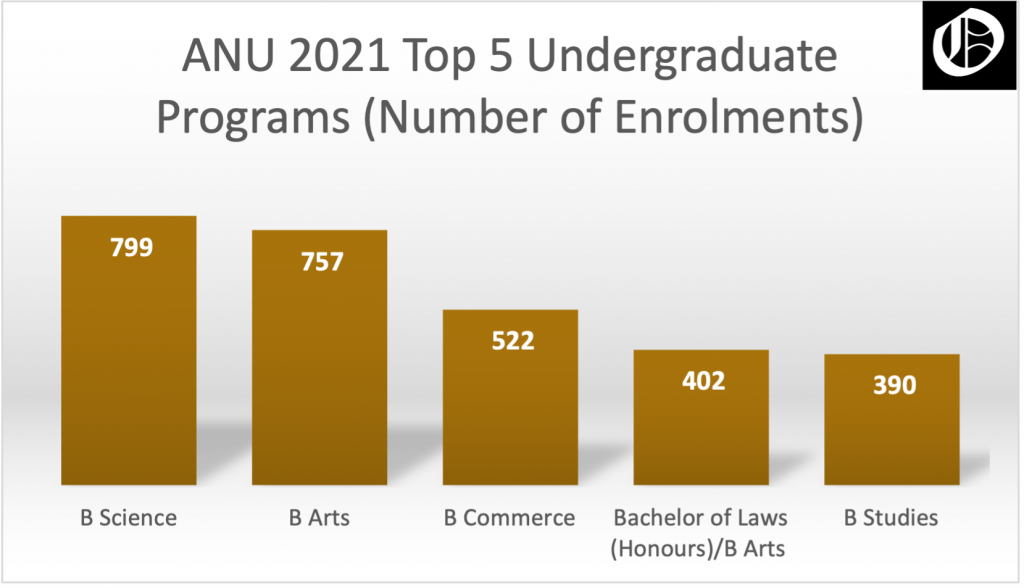 Postgraduate degrees are more evenly spread, with no clear front runner.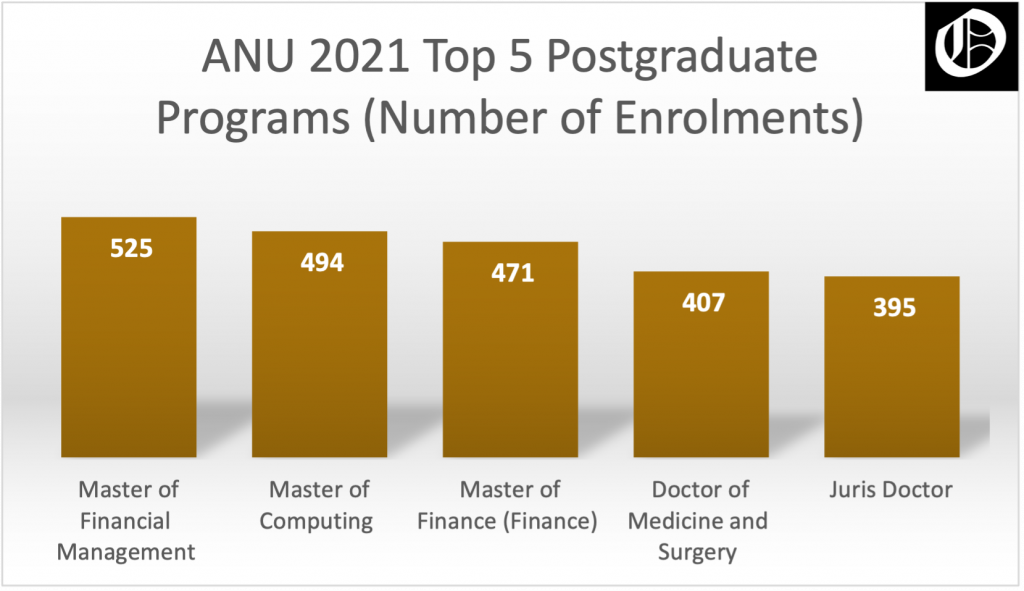 ---