ANUSA and Disability Association concerned about the return to on-campus learning
---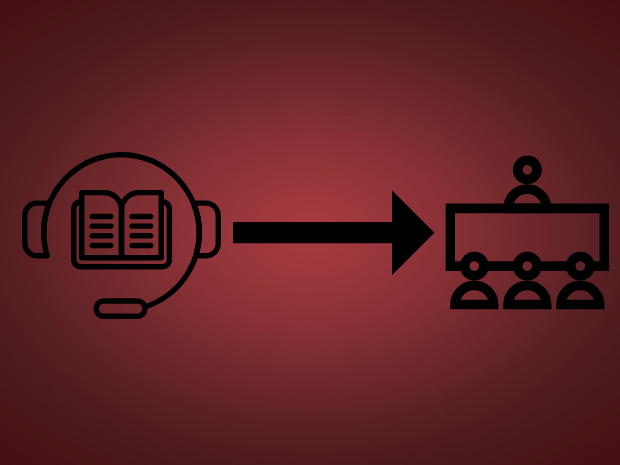 By Brianna Elliott
The ANU Students' Association (ANUSA) and the Disability Students' Association (DSA) have criticised ANU's decision to return to on-campus learning. Their primary concern is the effect this will have on disabled, immunocompromised, and working students. 
The spread of Covid-19 and other infectious illnesses  still poses a high risk to all community members, both territory and nationwide. While restrictions surrounding quarantine times and mask-wearing mandates have continued to ease, attending university in person has become significantly more difficult for at-risk students. 
For these students, the online learning option has allowed them to participate in classes while remaining safe. ANUSA and DSA representatives note that having this online option protects not only students, but also families along with the wider community. Specifically by removing the risk of jeopardising the health of anyone. 
Observer asked Co-Disabilities Officer, Maddi McCarthy, why a hybrid of online and in-person learning opportunities should continue to be available. "Covid cases are worse than they've ever been, and students should not be forced to choose between pushing themselves beyond their physical capabilities to get to class or looking after themselves when they're sick". 
An ANU spokesperson told Observer, "remote learning options will be available to those students who need them due to Covid-19 disruptions".
However, the DSA and ANUSA proposal outlines "that this is not a decision taken by the other Group of 8 universities". The proposal highlights that the University of Melbourne and the University of Sydney are key examples of "their clear communication that hybrid learning options are continuing". 
The concern for a complete return of in-person learning extends beyond students only affected by Covid-19. Students often have upwards of 15 hours of course content per week. The additional stresses of any personal and work commitments, without the availability of online options, can reduce the chances of achieving the best possible results while maintaining a balanced and healthy lifestyle. 
An off-campus student commented, "[their autoimmune disorder] means that [their] capacity to travel between classes and uni is limited". Rather than using time and energy when travelling to campus, "online study has allowed [them] to participate in classes for the first time. Going from a C average with regular class dropouts to a HD average." 
McCarthy continued, "when classes have participation marks that count towards final grades, I need online options to get those marks". 
DSA Co-Officer Mira Robson added to McCarthy's statement, "online classes are also great, as there's the possibility of discrete communication with your lecturers or tutors about your [private or medical] needs through the chat function. In a classroom setting, it's not really possible".
When asked about the measures students with Covid-19 can take to maintain on top of their studies, an ANU spokesperson stated, "any student who has their studies interrupted due to COVID-19 or other unforeseen circumstances can apply for special consideration. ANU students are also able to access education access plans if they need".
On the ANU's offered strategies and measures, Robson responded that "while my [Education Access Plan] protects my academic standing, it is quite different from being able to discuss class content with my peers, or even have a recording of that discussion".
In order to accommodate all students and improve learning conditions, ANUSA and the DSA suggested the following solutions:
A widely publicised response to how students should proceed in different situations going into Semester 2. 

All classes where possible should offer more than one online learning option for tutorials. 

Access and Inclusion should be widely promoted to staff and students. 

Free masks and RATs should be consistently provided by the ANU to all students and staff.

CRS/CRN should be reintroduced for students who contract Covid-19 during the semester, or are personally affected by someone close to them contracting Covid-19. 

Future decisions regarding accessibility should be made and directed centrally by the ANU administration, not delegated to colleges and course conveners. 
The DSA Co-Officers and ANUSA President concluded their proposal by asking the ANU to listen to the concerns of student and staff safety, in providing clearly communicated information and a wide range of learning options. 
---