News You Might Have Missed: Week 9
Posted On October 7, 2018
---
ANU
ANU's annual Inward Bound competition  was completed over 5-6 October. Burgmann won Division 1 for the first time since 2009, as well as achieving first place in ivisions 6 and 7. Almost all teams in Division 5 were disqualified due to entering private property. This year was the first year with "Div X" teams – groups of ex-residents running for fun rather than points. The final results will be announced this week.
ANU Giving Day was held on Wednesday 3 October. The theme for this year's Giving Day was "Give more than a degree", and was directed towards raising funds for support of student scholarships to Rural and Regional students at ANU. So far, ANU has raised over $86 000 with 432 donations, which is enough to fund 17 scholarships.
The recent ban on using portable gas barbecues on campus has now been lifted. Their use was banned after an incident while setting up for Open Day, and the lifting is contingent upon users following safety protocols.
The Ophel trial is ongoing, and is currently waiting on the jury to reach a verdict. Deliberations began on Thursday following closing statements and directions. Observer will continue the daily blog as updates become available. Content warning: this blog contains detailed and potentially disturbing mention and discussion of violence, sexual assault, mental illness, and suicide.
Clubs, Societies and Associations
ANU Law Students' Society, the largest society on campus by membership, elected its 2019 committee. Rocky Lagudi was elected as President. There are also a number of casual vacancies to be filled.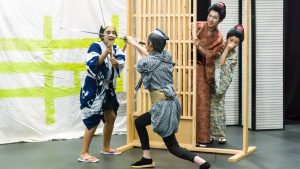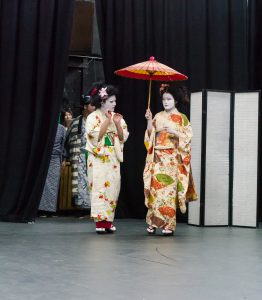 The Za Kabuki Club performed Mabuta no haha -'The Remembered Mother' over the weekend. The play follows the story of Chutaro, who is searching for his long lost mother. The student organisation has been performing kabuki theatre – Japanese traditional dance-drama – performances for over 40 years, making it the longest-running kabuki group outside of Japan.
This week ANU International Students' Department held 'International Students Week'. The week included activities such as stargazing, a Muji notebook design workshop, and Interhall International Committee 'Chill and Chats' sessions to unwind after exam period. The Department said,  "our stargazing event was especially meaningful because it brought together international and indigenous students." President Mina Kim made a speech at the ISD Ball in celebration of the past year's efforts.
Know something we don't know? Email [email protected] or use our anonymous tip submission.
If you have an issue with this article, or a correction to make, you can contact us at [email protected], submit a formal dispute, or angery react the Facebook post.
Want to get involved? You can write articles, photograph, livestream or do web support. We're also looking for someone to yell "extra!" outside Davey Lodge at 1AM. Apply today!
---