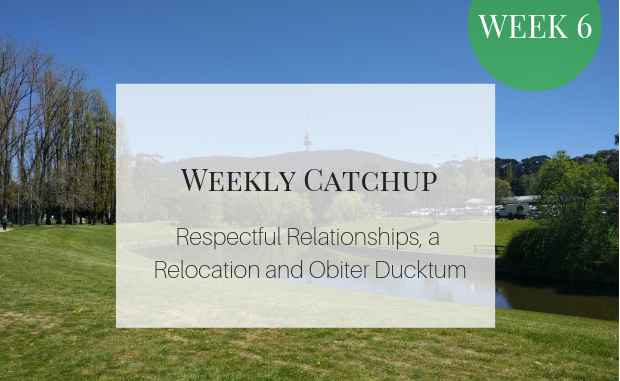 Sofia Berezin
The mid-semester break has finally arrived! If you've been busy trekking to the Croatian Club for your exams, here's some news you might have missed.
Research and Academia
ANU ecologist Professor David Lindenmayer was been elected as a Fellow into the Ecological Society of America. Professor Lindenmayer, whose research is on woodland and forest ecology, species conservation, and landscape restoration, said the acknowledgement was a "huge honour".
Respectful Relationships
ANU's Respectful Relationships Unit released a draft ANU Sexual Violence Protection Strategy, which aims to promote a "diverse, inclusive and respectful" University environment. Developed with the Respectful Relationships Working Group, the draft is now available for consultation with student and staff. ANUSA and PARSA will be running forums, the dates of which are yet to be confirmed. Alternatively, comments can be sent to [email protected].
Campus
After a long deliberation period, the ANU College of Law Library unveiled the name of its new mascot: Obiter Ducktum. The name was selected from student and staff submissions. Obiter Ducktum was pictured wearing a hat in celebration of the news.
The Brian Kenyon Student Space and the ANUSA and PARSA offices closed on Friday so they could move to Kambri. The offices will re-open on Tuesday in the Di Riddell Student Centre, with the BKSS to open after the teaching break.
Federal Government
The Budget was released on Tuesday. The Group of Eight, of which ANU is a part, released a statement expressing "concern" over a lack of funding for university research.
The report of the Review into University Free Speech was released yesterday. ANU is especially mentioned in the context of its failed discussions with the Ramsay Centre over a proposed Bachelor of Western Civilisation. The report recommends a voluntary code of practice for universities to enshrine the protection of freedom of speech and academic freedom.
Know something we don't know? Email [email protected] or use our anonymous tip submission.
If you have an issue with this article, or a correction to make, you can contact us at [email protected], submit a formal dispute, or angery react the Facebook post.
Want to get involved? You can write articles, photograph, livestream or do web support. We're also looking for someone to yell "extra!" outside Davey Lodge at 1AM. Apply today!