What is ANUSA?
Posted On February 22, 2020
---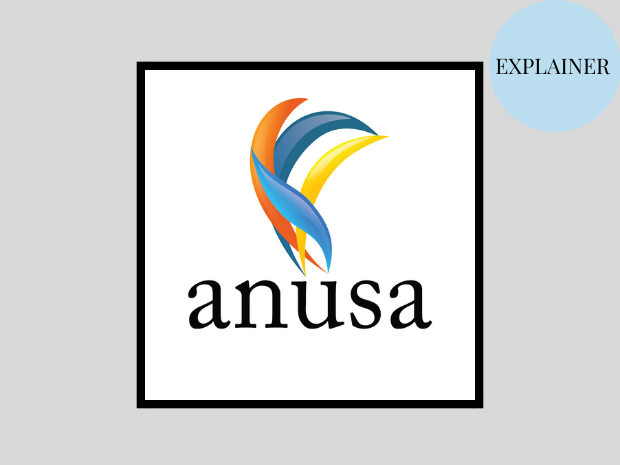 Based on Observer's previous explainers on this topic, by Jason Pover, Alisa Asmalovskaya and Michael Turvey. Compiled with updates by Anthony Lotric and Adelle Millhouse.
What Does ANUSA Actually Do?
ANUSA does a lot for ANU students. Between advocacy, service provision, and political organising around issues like climate change, your student union is always busy. The representatives that students elect every year also sit on many decision making bodies at ANU – from the committee that decides how to run language courses next year, all the way up to University Council, which decides on topics like the campus masterplan or changing ATAR requirements for courses.
And sure, ANUSA doesn't control ANU. But their voices are heard, and while you're safe in bed, they're pushing for change, or shutting down crazy ideas from ANU by pointing out how they would hurt students. They are why we don't have Sunday exams, why we don't have incredibly high library fees, and why we have standardised late penalties. ANUSA reps also campaign alongside students to hold the University to account on their promises, whether it's better pastoral care at residential halls, or the implementation of a sexual violence prevention strategy.
If during O-Week you've joined a Club, a Department, or attended any of the parties or events that have been hosted on campus, you've made use of the huge social program ANUSA funds and administers. There is no student whose university experience isn't affected by ANUSA.
Members
All undergraduate students are automatically members of ANUSA (though they can renounce their membership or have it removed as a punishment). If you're an undergrad, you are almost certainly a member.
This means you can vote at certain meetings, namely General Meetings (GMs). GMs are extremely powerful – they can be used to pass regulations that bind ANUSA and overrule the Student Representative Council. GMs are also the only sort of meeting that can pass the ANUSA budget. GMs must be held at least twice a semester, one in each teaching period, and are announced on ANUSA's Facebook page.
The other power you have is to elect your representatives during ANUSA's annual elections, which take place in early Semester 2 each year.
The Student Representative Council (SRC)
The SRC is an unusual hybrid between a corporate board and a parliament. The SRC can control just about all of ANUSA: which political campaigns are run, how much money goes where, and what official positions ANUSA takes. There are 39 people on the SRC, but typically only 32 are directly elected by the student body at large: the Executive, the College Representatives, and the General Representatives. Department Officers, meanwhile, are elected by their autonomous collective, and not by the undergraduate population as a whole. 
Approximately every two weeks during term time, all the representatives get together somewhere on campus and make decisions. For example, they could fund an anti-racism campaign, condemn the appointment of a controversial Chancellor, or approve a campaign against education cuts. 
Representatives
ANUSA representatives are elected during Semester Two, and serve for one year beginning on 1 December. Representatives must be ANUSA members – that is, undergraduate students – and some positions have extra eligibility requirements. ANUSA Representatives are:
President

Vice President

Treasurer

Secretary

Education Officer

Social Officer

14 General Representatives

12 College Representatives

7 Department Officers
The Executive
While it's technically true that the SRC controls ANUSA (the SRC can vote to make the Executive do whatever they want), the Executive is where much of the power resides. These are by far the biggest and most important jobs – SRC meets infrequently and discusses bigger picture principles and policies, while most details of how ANUSA actually runs are in the Executive's hands. They are paid a living wage, and respond to situations as they unfold. They have far more control over ANUSA than any other position, but one representative is a head above the rest: the President.
Disclaimer: The following stipend figures are current as of 2018. While ANUSA salaries may have increased, the 2019 and 2020 figures were not publicly accessible at the time of publication. 
President
2018 Stipend: $44,500
2020 Office Bearer: Lachy Day
This is ANUSA's most important job. That's obvious, but what's not obvious is just how much it's the most important job.The President manages the entire ANUSA staff, is responsible for the administrative affairs, and manages all the representatives. Essentially, every year we elect an undergrad to be CEO of a 2 million dollar organisation.
The President is also the only person authorised to speak to the media on behalf of ANUSA as a whole.
Vice President
2018 Stipend: $31,595
2020 Office Bearer: Madhumitha Janagaraja
The VP slot is a vital – but seldom understood or recognised – position. You've seen the parties, clubs, and protests, but you might not have known that ANUSA is constantly handling academic and pastoral cases from the student body. Any time a student feels they've been wronged by a course or the University, ANUSA will follow up their case, argue in their favour, and negotiate with the ANU bureaucracy to help them out. The Vice-President is responsible for that side of the Association.The VP also supports ANUSA's autonomous Departments, and manages the Bryan Kenyon Student Space.
Education Officer
2018 Stipend: $17,800
2020 Office Bearer: Skanda Panditharatne
Every now and then, the Government decides it doesn't like students. The Education Officer's job is to remind them that students vote. Protests, campaigns and rallies go alongside negotiations and community-building for ANUSA's chief political advocate.
The Education Officer is usually why baby-boomer public servants see students in the Canberra Times, and where students who want to protest can go for resources and support. In 2014, when deregulation of higher education loomed, ANUSA's Education Officer sat before Federal Senators to discuss how students would be hurt. More recently, in 2018 and 2019, the Ed Officer worked alongside the student working group to campaign for the ANU to bring back the Diploma of Languages after government funding cuts to Commonwealth Supported Places.
Social Officer
2018 Stipend: $17,800
2020 Office Bearer: Sophie Jaggar
The Social Officer has a very stressful job: they are charged with organising large-scale O-Week and Bush Week events like Market Day and the Friday Night Party, as well as ANUSA's entire social calendar. Whoever's in the job has to organise a huge team of volunteers to plan dozens of events attended by thousands of students.
General Secretary
2018 Stipend: $17,800
2020 Office Bearer: Taylor Heslington
ANUSA is a big, bureaucratic machine, and the Gen Sec keeps the gears oiled. They run meetings, organise elections, and interpret the constitution – basically, they're in charge of the rules that keep the politics in place. A good Gen Sec likely won't stand out, because they're unbiased and run things smoothly. A General Secretary who is incompetent, malicious, or wants to push their own agenda is a dangerous thing for ANUSA: when you control what the rules mean, and how the rules are made, you can easily abuse that power.
Treasurer
2018 Stipend: $17,800
2020 Office Bearer: Maddy Wang
Over one million dollars in SSAF goes to ANUSA each year. The Treasurer is in charge of whether that money sits dormant in a bank account, or is invested responsibly to support ANUSA's activities. They produce the annual budget, and provide updates on the financial state of the Association.
A great and terrible threat hangs over every Treasurer. ANUSA operates in a golden age of millions in SSAF dollars – but the Government-mandated fee we all pay has seemed close to an axing several times in previous years. Every treasurer faces that danger, and every treasurer makes attempts to build a life raft against that frightening prospect. 2020 Treasurer, Maddy Wang, ran on a platform of increasing ANUSA's non-SSAF revenue. In 2018, SSAF made up approximately 90% of ANUSA's total income. Wang wants to reduce this to 85% in 2020, and 75% across the next five years.
General Representatives
If you've ever wanted to both be a board member of a multi-million dollar organisation, and also a BBQ volunteer, Gen Rep is the job for you. This is the most ambiguous and most numerous SRC position. In essence, besides voting on the all-powerful SRC, Gen Reps' only defined job is to promote ANUSA's advocacy. Given the vacuum of clear responsibilities, Gen Reps perform a variety of roles, from hard-nosed independent hawks who constantly scrutinise the Executive; to helpful volunteers who run projects, support events, and generally get involved; to those who do little besides turn up to SRC.
Unlike the Executives, Gen Reps do not receive a salary.
College Representatives
Exams, courses, lectures and all else academic is considered and decided by Colleges just as much as by Chancellery. The College Reps, two for each College, sit on the decision-making committees and provide a student voice to students from that College. If you're frustrated about something a lecturer is doing to you, chances are it's the College Reps who know how to fix things up.
College reps are unique among ANUSA positions in that only people from their College are allowed to vote for the position. So while Exec and Gen Rep candidates will hover around Union Court in the lead-up to election season, you'll likely see College Rep candidates in and around their particular school.
College representatives also do not receive a salary.
Department Officers
2018 Salary: Departments were given $15,000 to distribute among Officers and their Deputies.
The Department Officers advocate for and support minority communities at ANU. As well as providing pastoral support to community members and meeting with University executives to promote their causes, many run their own autonomous common rooms on campus.
You probably won't see the representatives of minority communities on the ballot, but if you come to an SRC you'll definitely hear from them. The heads of Departments are traditionally chosen within the Department community, and so go unopposed in the general election. However, if someone chooses to contest the Department's internal choice, there can be a balloted race. Technically, only students from the department, (e.g. queer* students, indigneous students) can vote, but there's no policing: it's completely self-identified, which is part of why Departments prefer an internal process.
Read here for more on ANUSA's autonomous departments.
ANU Council Representative
The ANU Council Representative is the student's voice on the decision making body where the ANU Vice Chancellor and Chancellor, among others, vote on policy that has wide ranging implications for students. The ANU Council representative is elected independently from the ANUSA President, but they can be and often are the same person. Since the position was created in 2018, the ANUSA President has always also been the ANU Council Representative. 2020 is no exception, with President Lachy Day also serving as ANU Council Representative. 
Curious about what the ANU Council does? Read Observer's explainer here.
Skanda Panditharatne was an Observer News Editor in 2017 and 2018. He ceased all involvement with Observer in March 2019.
Know something we don't know? Email [email protected] or use our anonymous tip submission.
If you have an issue with this article, or a correction to make, you can contact us at [email protected], submit a formal dispute, or angery react the Facebook post.
Want to get involved? You can write articles, photograph, livestream or do web support. We're also looking for someone to yell "extra!" outside Davey Lodge at 1AM. Apply today!
---