ANU Confessions Returns Following Criticism Over Controversial Post
---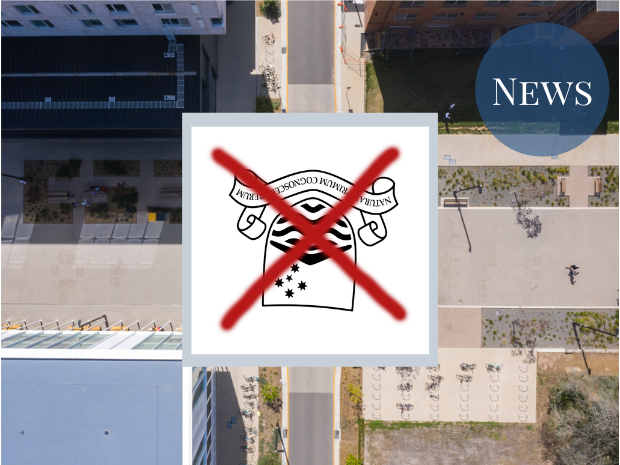 By Vienna Daniels
Content Warning: This story contains quotation and discussion of transphobic views and statements.
The ANU Confessions Facebook page has returned after it was deleted following backlash over a  post that a number of students have described as transphobic. The post was edited some time after it was first posted, with the result that the views of students who had initially reacted and commented on it were subsequently misrepresented.
ANU Confessions, which currently has over 7,800 followers, is a page used by ANU students to submit 'confessions' anonymously. Students use the CrushNinja website to submit their confession. Posts are then reviewed by ANU Confessions moderators, who decide whether or not to publish them.
The post, which appeared on the page on the evening of the 7th of April, initially asked followers of the page to respond to the question "is 'tranny' a slur?" with emoji reactions corresponding to 'yes' or 'no'. Just over half an hour later, the post was edited to replace 'tranny' with 'TERF'. Many people had posted comments by this time explaining why they believed 'tranny' was a slur, making it appear that they had been referring to 'TERF'.
'Tranny' is a historically derogatory term which has  been used to discriminate against transgender individuals, athough some members of the community have opted to reclaim it. 'TERF' stands for trans-exclusionary radical feminist, and refers to a minority of feminists who do not acknowledge transgender women as women, and oppose transgender rights. 
The post was quickly deleted, and the page itself taken down the same day. However, the page returned on the 11th of April.
Sonder Peters, a trans non-binary person who shared a screenshot of the post and its subsequent edit to ANU Schmidtposting, has expressed disappointment with the page's handling of the post. They expressed to Observer that "[the confession] shows a willingness of ANU Confessions to boost the voices of transphobes in their attempts to disparage trans people." 
Peters also highlighted that this is not the first time ANU Confessions has posted content relating to transgender issues that many students deemed problematic. They referred to previous confessions such as #4019, which encouraged followers to ask their transgender relatives "when they're having surgery, or discuss how detransitioning is transphobic". 
Peters also identified another Confessions post, which willfully misrepresented a debate on ANU Crushes, another Facebook page used by ANU students. According to Peters, the comments on the original Crushes post had "centred around whether or not it is transphobic to refuse to date trans people," and the post had also drawn criticism "as ableist for insisting that those interested be able-bodied." They stated that the issue was that "ANU Confessions saw fit to publish a post misrepresenting what [the Crushes post] was about," by inviting comparison with the "issue of sexuality to … garner reactions supporting the views that excluding trans people and disabled people from your consideration for dating was not transphobic or ableist."
Peters has also told Observer that when the page was brought back online, they contacted the Confessions Moderators to ask for acknowledgement of the post. The Moderators allegedly replied that  "the submission included a footnote saying to edit it to say TERF after an hour". ANU Confessions also asserted that "the content of the post does not reflect any of the admins' views." 
ANUSA General Representative Jacob Ellis, who spoke out against the original post on Schmidtposting, told Observer that "whatever the intent of the original post was, by editing it the Confessions admins knowingly misrepresented the views of the people who had commented". He added that "any outlet that labels itself with the name of our university needs to hold itself to a higher standard than that." 
ANUSA's Queer* Officer Shivali Trivedi told Observer that she "speak[s] on behalf of the Queer* Department at ANU", when she says that she does  "not accept, or condone the use of the term "tranny" to describe transgender individuals of the queer* community." In response to the question posed in the original post, she stated  that "the term IS a slur, and there is nothing else to argue on the matter. It is a highly offensive and derogatory word to describe us. It saddens me that people still describe us in such a manner when the world is progressing so much". She added that "as a student and a queer* and transgender identifying individual, I do not feel safe at all in the ANU Confessions space following this incident." 
ANU Confessions has not publicly acknowledged the incident, nor offered an apology at the time of writing, despite many ANU Students expressing concern over the content of the post. 
The ANU Confessions Facebook page was contacted by Observer for comment, but has not responded at the time of publication. 
Know something we don't know? Email [email protected] or use our anonymous tip submission.
If you have an issue with this article, or a correction to make, you can contact us at [email protected], submit a formal dispute, or angery react the Facebook post.
Want to get involved? You can write articles, photograph, livestream or do web support. We're also looking for someone to yell "extra!" outside Davey Lodge at 1AM. Apply today!
---