'Incoherent' and 'Disappointing': Satisfaction with ECON2101 Remains Low
---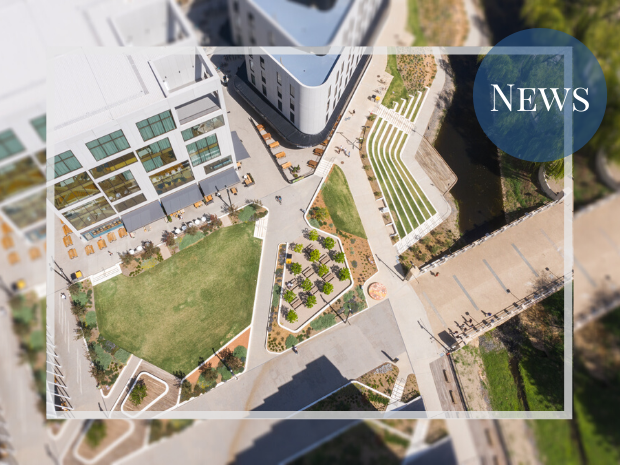 By Lottie Twyford and Madeleine McDonald
This Semester, concerns have been raised by students enrolled in CBE courses regarding the way the academic college has managed the transition to online learning. One course in particular – ECON2101, which many students will know as Micro 2 – has been cited by a number of students.
ECON2101's convenor, Damien Eldridge, has run courses in previous years that received complaints from students relating to the quality of teaching, and were rated poorly in SELT surveys. This Semester, issues in ECON2101 highlighted by students include the recycling of course content and a lack of forums in which students could make their feedback and concerns heard. There has also been dissatisfaction with the quality of teaching in the course, which is compulsory for many PPE and Economics students.
While there have been student concerns about the recycling of old course material in other CBE courses this Semester, the concerns expressed by students enrolled in ECON2101 relate to longer-standing issues with the course and its convenor.
In Semester 2 of 2019, student satisfaction in the course – also convened by Eldrige – hit a low point of 25%, according to the Student Experience of Learning and Teaching (SELT) survey.
From 2016 to Semester 1 2019, ECON2101 was convened by either Dr Dana Hanna or Dr Kieron Meagher, depending on the Semester. The SELT result for "overall learning experience" in this course was 66% in Semester 1 of 2019; at this point, Meagher was the course convenor. In 2018, overall satisfaction with ECON2101 was at 68% in Semester 1, and 77% in Semester 2.
The SELT reviews for ECON3101 (Micro 3), another course convened by Damien Eldridge in the Semester 1 from 2017 to 2019, also indicates a similar level of dissatisfaction with the course in recent years. While the 2017 SELT survey did not show a significant decline in student satisfaction, at 60%, the results in 2018 and 2019 declined significantly, to 26% and 33% respectively. This contrasts with the Micro 3 SELT results for 2016, where student satisfaction had averaged 68%, or in 2015, when it was at 62%.
In an email seen by Observer, Eldridge dismissed the contents of an email sent by ANUSA CBE Representatives as "nonsense" and referred to ANUSA as "completely irrelevant". Eldridge appears to have intended to forward the email to a colleague, but had unintentionally replied to the email from the Representatives instead. The subject line of the initial email sent by the Representatives indicated that it concerned "Micro 2 and 3 materials". A University spokesperson confirmed that the College is aware of the email, and that Eldridge has "acknowledged [the email] and apologised". The spokesperson added that Eldridge's "supervisor has been alerted to the email and written to ANUSA". An apology was received by the CBE Student Representatives, who declined to comment on any specific engagement with teaching staff. Observer understands that previous CBE Reps have faced issues in raising student feedback and engaging with Eldridge.
The ANU spokesperson described the email as "inappropriate", and asserted that it "[does] not reflect the views of the College or the University." The spokesperson emphasised that the College "highly values ANUSA and its engagement in the College's intellectual community" and that the University "has a range of mechanisms that all students can use to provide feedback about their learning experiences". In particular, they highlighted that students are able to provide "direct and immediate feedback on their courses to the College's Director [of] Students and Learning via a link on each class WATTLE page". This link can be viewed by students enrolled in CBE courses on the relevant WATTLE course pages.
According to the University, courses sitting in the lowest band for overall satisfaction are investigated and reviewed by ANU Colleges, the Teaching and Learning Development Committee, and the Academic Board. Furthermore, "ANU uses all these mechanisms to gather vital student feedback to help teachers improve the way courses are taught and invest resources to support learning". Observer understands that ECON2101 would have qualified for a review due to its previous SELT scores, as CBE automatically reviews any courses that fall below a "certain threshold".
One ECON2101 student, who wishes to remain anonymous, told Observer that Eldridge had "deleted the discussion forum section on wattle for the courses he was teaching this semester". The student said that they were told by Eldridge that "students in his previous course had been using [the online forum] 'inappropriately'". However, the forums were made available again after the transition to online learning. The student also expressed disappointment with content "reuploaded from last year," which has meant that "inevitably a lot of [the lectures] are cut off at the end", a concern which has been echoed by other students.
Another student who is currently enrolled in ECON2101 expressed frustration with similar issues in the course. The student noted that, in addition to issues with Eldridge "overcomplicating concepts and being unclear about how anything will be assessed", he was "just replaying lectures from 2019". As a result, the student said that they have "taught [themselves] the whole course through the textbook and YouTube." "It's just known that that's what you have to do for this course, which is very sad".
An email sent to Eldridge, which was signed by a group of students, referenced concerns about the use of lectures from previous years, and made specific requests that would improve their learning experience. This included a request for Eldridge to outline "at the start of each lecture what content is going to be covered", and the relevant chapters of the textbook that students should consult. A number of students also noted that many of the lecture recordings cut out ten minutes before the end, meaning that students missed out on course content. "The email was not sent as an assault upon Eldridge's teaching," one student said, "but as an attempt to communicate student sentiment and outline the kind of support they need in completing quite a challenging course".
In response to the issue of lectures cutting off 10 minutes early, Eldridge reportedly said that "there would only be a small amount of material that is not picked up by the recordings, as the lectures typically finish around the time that the recordings finish".
A third student described Eldridge's teaching as "incoherent" and "very hard to understand," adding that her learning in the course has been "quite minimal." She had briefly taken ECON2101 in Semester 2 last year, but "dropped it within about a week," as she found Eldridge to be "quite a horrendous communicator". As a compulsory course, however, the student said that she enrolled this Semester because she "couldn't put it off any longer".
The student described the "difficulty of reasoning with [herself]" as to why "[she's] paying so much for this course," citing the "minimal effort" on the part of the course convenor. "If I buy something second hand," she said, "I expect the cost to be lower." She also noted that only one of the three courses she is taking this Semester is providing "new, non-recycled" lectures.
A search of posts made by students to the ANU Schmidtposting Facebook group suggests that students enrolled in Eldridge's courses have faced similar problems regarding the provision of course content in the past. In July 2018, a student enrolled in ECON3056, which was convened by Eldridge at the time, posted a screencap of course information stating that "classes in this course will not be recorded," and that students who have commitments that prevent them from attending seminars "should seriously consider changing [their] enrolment … to another course."
ANUSA Education Officer, Skanda Panditharatne, told Observer that ANUSA is continuing to "work with students and staff to advocate for high course quality across the university". He added that ANUSA "[encourages] students who are concerned about their course quality to reach out to their relevant Course Representatives". He acknowledged the issues faced by students in Microeconomics 2 this semester, stating that "the CBE Representatives have been doing excellent work on this particular issue, and I hope that the relevant convenor [continues] to work with them in good faith".
Rebecca Zhong contributed to reporting.
Know something we don't know? Email [email protected] or use our anonymous tip submission.
If you have an issue with this article, or a correction to make, you can contact us at [email protected], submit a formal dispute, or angery react the Facebook post.
Want to get involved? You can write articles, photograph, livestream or do web support. We're also looking for someone to yell "extra!" outside Davey Lodge at 1AM. Apply today!
---