A "Huge Win": Disabilities Students Benefit From Move to Remote Learning
---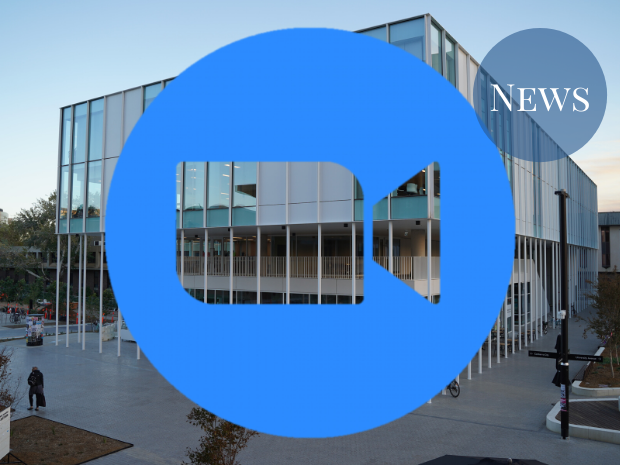 By Lottie Twyford
The difficulties faced by students during the move to online learning are numerous. The inability to access lecture recordings online, the recycling of lectures from previous years, and a lack of online tutorials have made learning difficult for some students. In spite of these difficulties, however, the move has also allowed for a number of positive impacts, possibly allowing for greater student participation amongst those students with disabilities.
The move to online learning has been a "huge win" for students with disabilities according to Disabilities Officer Zoe Ranganathan, who hopes "that the existing infrastructure… will be available to students who are unable to leave home due to their disability post-pandemic". She explained that despite years of campaigning pre-pandemic for an online component to courses, the response has consistently been that it is both "too hard' and "too costly". "COVID-19 has proved that this is simply untrue", Ranganathan asserted.
CBE Representatives David Harvey and Jye Beardow echoed this statement, noting that although "anyone without a strong internet connection and the appropriate device is particularly disadvantaged this semester", classes which were originally not accessible remotely "are now all online so if students were unable to attend those classes they will now be able to participate".
Ranganathan also told Observer that there were instances prior to the pandemic whereby lectures were not being recorded, with no explanation being given to students. She added that "some course convenors say that this is to force participation of students". 
Yet, there are many instances, Ranganathan argued, in which students simply cannot attend every lecture, whether they are unable to leave home, "have medical appointments or simply those who have to work to afford being at university". 
Given this policy leaves many accessibility requirements such as lecture recordings and late submissions up to individual course convenors to determine, Ranganathan further added that an ANUSA Accessibility Action Plan is being formulated to "standardise expectations on accessibility for not only courses, but all aspects of university life". This may alleviate what she calls the "mass drop of courses just before census date amongst students with Education Access Plans" because aspects of the course which could pose accessibility issues were not made clear to students prior to enrolment.  
Ranganathan hopes to see "a change in ANU policy to make lecture recordings compulsory" implemented in the near future. She also noted that "accompanying captioning or transcripts… would also go a long way, as would standardised image descriptions on all images on Wattle". "Transcript services on Echo360" are "currently being trialed" according to Ranganathan.
CASS Student Representative Samuel Lee echoed Ranganathan, stating that "course inaccessibility has always been a big issue in CASS". He explained that it "has often been a struggle to make these academics realise that things such as lectures being recorded and auto transcripts are there to increase accessibility for students" rather than being merely a "reason for students not to come to their lectures". Lee further stated that a significant hurdle has been "getting some CASS Heads of School and professors to understand that new things they don't like are actually beneficial to students and increase course accessibility". 
Despite the perceived benefits of remote learning, CASS Representatives Samuel Lee and James Eveille told Observer that, within CASS, students who do not have access to the "right technology or equipment" have faced significant issues this semester, especially "rural and international students". They encouraged students to apply for financial assistance if they needed additional resources to properly participate in remote learning.
A common issue for students across the University since the move to remote learning has been course convenors recycling lectures from previous years. An ANU spokesperson told Observer that due to the exceptional circumstances of Semester One, lecture recordings from previous years have been used where the "subject matter and assessment requirements for a given course have not changed".
The ANU spokesperson stated that the University has not been made aware of any lecture recordings which cannot be accessed by students. The spokesperson also said that no students have "raised any concerns with[the ANU] about lecturers not providing access to recordings". They encouraged students to contact their course convenors if they have experienced such issues.
Another major hurdle which students have struggled with over the course of Semester One, is the removal of tutorials completely, the replacement of tutorials with work in the form of weekly mini-assignments or forum responses. No tutorials, for many students, means little to no interaction with other students in their course. JCoS representative Sai Campbell highlighted this issue, stating JCoS are "strongly concerned about student well-being and the effect of isolation of student engagement within courses". Sai added that she is "trying to think of creative ways to help students feel connected during these difficult times".
An ANU spokesperson thanked students for "their ongoing patience as we continue to deliver teaching remotely in the face of a global pandemic and strict social distancing measures", and encouraged them to provide feedback if they continue to encounter issues.
The ANU spokesperson clarified that the first point of contact for students with feedback concerning a course is always the course convenor. They added that other mechanisms included "consulting with Associate Deans of Education in relevant colleges, course representatives, the Dean of Students or ANUSA and PARSA."
Earlier in the year, an opt-in pass/fail system for Semester One was adopted by the academic board. This system allows students to choose to have one or more of their course results recorded as 'course requirements satisfied' on their transcript and not be included in the calculation of their GPA "if they feel they have been disadvantaged in any way". 
Know something we don't know? Email [email protected] or use our anonymous tip submission.
If you have an issue with this article, or a correction to make, you can contact us at [email protected], submit a formal dispute, or angery react the Facebook post.Want to get involved? You can write articles, photograph, livestream or do web support. We're also looking for someone to yell "extra!" outside Davey Lodge at 1AM. Apply today!
---