Suspicious Package Received at Chancelry
---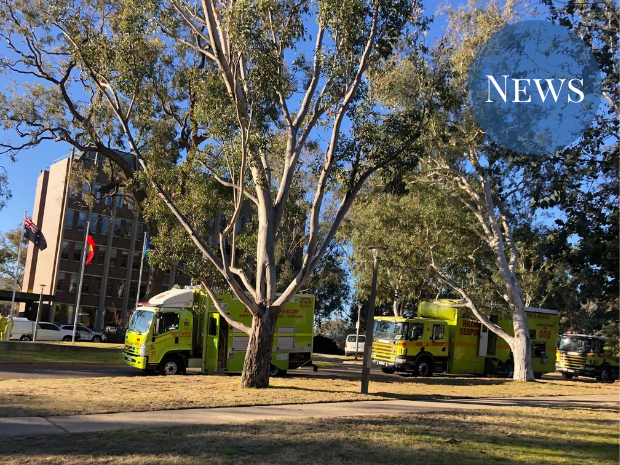 By Sam Wright
ANU staff and students were notified this afternoon of a "suspicious package" received by ANU Chancelry, prompting a response from emergency services. Vice Chancellor Brian Schmidt stated in an email that the presence of emergency services was a "routine precautionary measure" and that they were "confirming if the building is safe".
At the time of the email, between 3pm and 4pm, there was "no indication" that there was any "immediate threat or danger", with the email stating that "the situation" was "contained". Staff and students were assured that all those affected were "accounted for and safe". A University spokesperson stated that 20 to 25 staff were evacuated for "several hours".
Members of ACT Fire and Rescue were sighted on campus. At 4.30 PM, a University spokesperson informed Observer that emergency services had declared the building safe for staff to re-enter, and that the package was "not dangerous".
According to an article published by The Canberra Times, ACT Policing said that road closures were "required as a result of the operation". ANU's protocol for incidents relating to "chemical spills, bomb threats & suspicious packages" is outlined here.
This article was updated to include additional information on the evacuation of staff.
Photography by Angus Brooks.
Know something we don't know? Email [email protected] or use our anonymous tip submission.
If you have an issue with this article, or a correction to make, you can contact us at [email protected], submit a formal dispute, or angery react the Facebook post.
Want to get involved? You can write articles, photograph, livestream or do web support. We're also looking for someone to yell "extra!" outside Davey Lodge at 1AM. Apply today!
---