'Go the Distance with ANUSA' Launches as Fifth Independent Ticket
---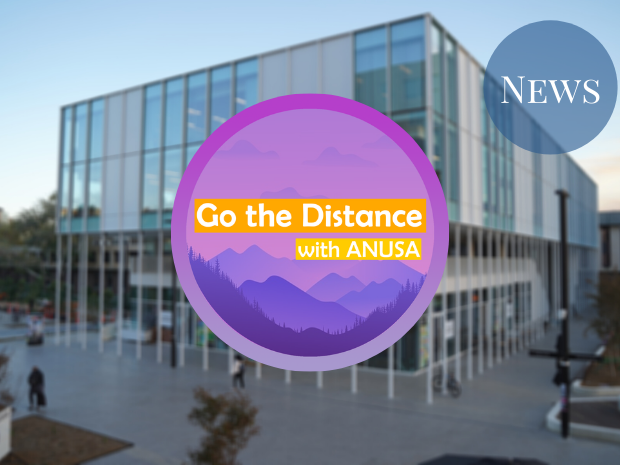 By Sam Wright
The 'Go the Distance with ANUSA' ticket, which describes itself as "independent, experienced, and policy focused", was launched this evening. The ticket asserts that it offers "progressive candidates with significant experience in student life at ANU".
The candidates running on the Go the Distance ticket are current ANUSA Education Officer Skanda Panditharatne, ANUSA CASS Representative Samuel Lee, General Representative Jacob Ellis, and ANUSA Clubs Council Secretary Jordyn Gibson. Panditharatne will be running for the position of ANUSA President, Lee for Vice-President, Ellis for Education Officer, and Gibson for General Secretary.
The ticket will is putting forward four candidates for the role of National Union of Students (NUS) delegate: Panditharatne, Gibson, Ellis and Mekala Navaratne. If elected, the candidates will sit with the Grassroots Independents (Grindies), a "decentralised, progressive" faction that does not bind its members' votes.
Go the Distance will also be endorsing current ANUSA Social Officer Sophie Jagger, who is running for a second term in the role. Jaggar ran on the Turn Over a New Leaf ticket last year alongside Panditharatne.
In a press release, Go the Distance stated that it will "support students by fighting for their education and services". To this end, the ticket expresses its commitment to "ensuring that ANUSA's welfare and social functions continue to be strong", as well as "implementing the structural governance changes that will keep ANUSA representative of all students".
A campaign focus of Go the Distance is the "decentralisation of ANUSA's structure" through a "strong focus" on College and General Representatives. Mia Zhou and Josh Start will be running for CASS Representative, Isabel Marsh for CoL Representative, and Sandy Ma for CECS Representative. Jaya Ryan, Elijah Smith, and Mekala Navaratne will be running for General Representative positions.
Addressing their decision to run independently, Go the Distance states that an "independent, progressive ANUSA is necessary as ever to fight for student outcomes from the university and government." More information about Go the Distance's policies and candidates can be found on their Facebook page.
Go the Distance also acknowledged a "potential conflict of interest", as Panditharatne and Gibson are "currently in a relationship". Go the Distance's press release says that "both parties will make every effort to be transparent about their working relationship".
Skanda Panditharatne was an Observer News Editor in 2017 and 2018. He ceased all involvement with Observer in March 2019.
Know something we don't know? Email [email protected] or use our anonymous tip submission.
If you have an issue with this article, or a correction to make, you can contact us at [email protected], submit a formal dispute, or angery react the Facebook post.
Want to get involved? You can write articles, photograph, livestream or do web support. We're also looking for someone to yell "extra!" outside Davey Lodge at 1AM. Apply today!
---