Alleged Racial Incident Deemed "Inconclusive" In ISO Tribunal
Posted On September 9, 2020
---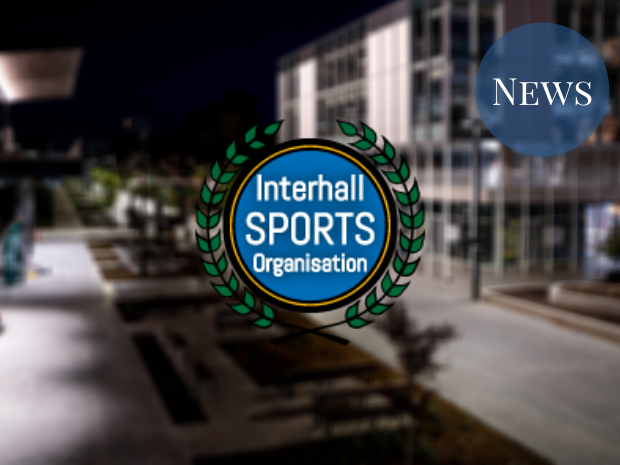 By Declan Milton and Madeleine McDonald 
What was meant to be a competitive ending to the Disc season between John XXIII (Johns) and Burton and Garran (BnG) earlier this Semester has instead resulted in an Interhall Sports Organisation (ISO) tribunal investigation into an incident described as "racial sledging" by a member of BnG. The Tribunal unanimously agreed that there was "verbal slander" and "heckling" involved, but determined that it was "inconclusive" whether the heckling had racist intent or racial undertones.
The incident occurred on 11 August during the Grand Final Ultimate Disc match between Johns and BnG. The player who was targeted was supposedly "beat" in play by Johns, with the latter scoring a goal. In an Incident Report obtained by Observer, a player on the BnG team stated that "at that point, the sideline from Johns started cheering with their arms in a gorilla-like position". Another player on the BnG team reported the incident as involving "the entire sideline", adding that "it was definitely male voices dominating the sound".
The video evidence provided to the ISO tribunal did not directly show members of Johns making animal gestures, with representatives from Johns asserting that "this did not happen". According to the Tribunal Findings, all that was apparent in the video was, "some sort of sledging", with the Tribunal acknowledging "that there is no explicit or definitive evidence that proves that the sledging had racial intent". In the tribunal, Johns claimed that the sledging that had taken place was "at most, minor heckling and common chant for a tight final game", recognising that the player who the sledging was directed to was "the best player on the field". Johns denied that "gorilla-like" gestures were made, arguing that BnG's position on the sideline made it "unlikely that they would have had a clear view of the Johns crowd". 
Directly after the incident occurred, members from Johns offered their apologies, aiming to clear any "misconception[s] and misinterpretation[s]". In this apology, they denied that the sledging that had taken place had any racial undertones. Determining the presence of racial intent as "inconclusive", the ISO Tribunal handed down the following punishments for the sledging: 50% of points earned in this year's Disc Competition to be removed from Johns – their 26 points will be reduced to 13. Secondly, the players who were involved in the heckling will "have to write a formal apology" to the targeted person "for their actions being unsportsmanlike and considered racist by the BnG team". Observer understands that ISO was unaware who the alleged perpetrator/s were at the time of the tribunal, and that presumably the process of a written apology would allow those involved formally coming forward. 
ISO concluded that it "will reach out to the University" in order to "help educate those involved" to clarify what actions "can be considered racist". An ANU spokesperson told Observer that the University "has committed to assisting ISO… to raise awareness of casual racism and the impact of such unacceptable behaviour on people's wellbeing and safety". 
Observer spoke to BnG President, Meghan Malone, who stated that while the ISO Executive "gave their full support in taking action on the matter," she felt that the "response was not reflective of the severity of what happened". When asked about previous issues that have arisen with Johns, Malone stated that "this year some of our experiences have been less than positive". "There is a dangerous line between being competitive, and promoting aggressive or offensive behaviour," Malone said, adding that "while Johns has taken steps to improve their culture in the past few years, steps still need to be taken". She also acknowledged that all Halls have "plenty of work to do in this space". While the results of the Tribunal have been viewed as lacking in severity, Malone said that Johns President, Saskia Heath, "gave a sincere and heartfelt apology on behalf of the Johns residents involved" and further described her as "extremely dedicated to making active change in her community". 
Heath provided a statement to Observer, expressing that "[Johns' has] a zero tolerance attitude to racism and discrimination". She added that "our community is committed to being actively anti-racist, continuing efforts to improve our engagement with diverse issues, awareness and advocacy". 
The matter was exclusively dealt with by the student-led ISO tribunal, and was not taken to a higher level within the University. The office of the Student Registrar, which deals with reports of student misconduct, was not formally notified of the incident. An ANU Spokesperson told Observer that "ANU investigates alleged incidents of student misconduct when formal reports are made to the University" and that "no formal report related to this incident has been received by the Student Registrar". 
Know something we don't know? Email [email protected] or use our anonymous tip submission.
If you have an issue with this article, or a correction to make, you can contact us at [email protected], submit a formal dispute, or angery react the Facebook post.
Want to get involved? You can write articles, photograph, livestream or do web support. We're also looking for someone to yell "extra!" outside Davey Lodge at 1AM. Apply today!
---