A Year in the Making: OGM 3 Debates Constitutional Changes
Posted On October 17, 2020
---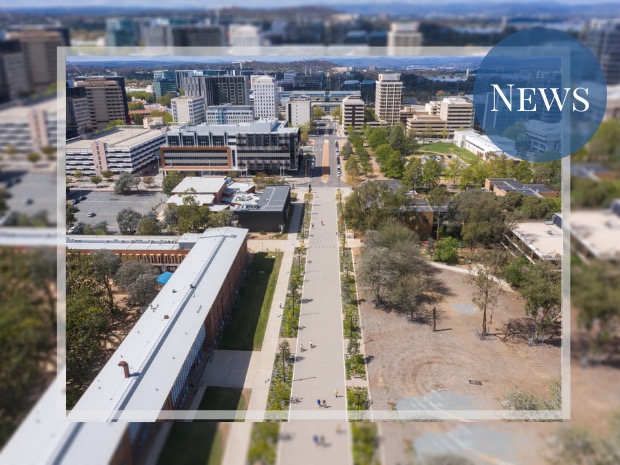 By Declan Milton 
A number of "significant" motions were debated by students on Thursday evening at an ANUSA Ordinary General Meeting (OGM), which ran for over four and a half hours and saw quorum pulled more times than Observer could count. Many of the motions, which made changes to the ANUSA Constitution, were drafted by the Governance Review Working Group. The Committee was formed at SRC 1 to consider the recommendations of the Governance Review, which was completed at the start of this year. Debate on the proposed new Welfare Officer and revised roles for Treasurer and Education Officer will occur in another OGM scheduled for 23 October. In this article, Observer will help you understand the important motions which passed or failed, and the arguments which were voiced in their favour, or levelled against them.
To change ANUSA's Constitution, three quarters of OGM participants have to vote in favour of a motion to amend it. In addition, at least 40 people – the minimum number of people required to be in attendance for the meeting to continue (the quorum) – have to vote. This posed problems during last night's OGM, with General Secretary Taylor Heslington asking for "just one more vote" on countless occasions, and President Lachy Day calling out the names of attendees who had not voted, to speed up the process. Any changes that are passed would take effect from 2022, once it has been approved by ANU Council by the end of July next year.
Gen Rep Pool to Remain at 14 
Motion 4.10, put forward by Clubs Council Chair Jacob Howland, proved contentious. The motion would have amended the Constitution to reduce the current Gen Rep pool of 14 to 10 for the next election cycle. Before discussion began, Howland recognised that "there is merit" to arguments on both sides of the debate, but argued that a reduced pool of Gen Reps is preferable because they "will be able to keep more up to date with the requisite information and stay engaged throughout the year". 
CASS Rep James Eveille asserted that "a lot of Gen Reps don't do their jobs", and reducing the pool will lead to candidates who "are more dedicated to the role". Those who spoke against,  such as Ben Wicks, countered that this will not necessarily lead to "super-active gen reps", as the nominees who receive the most votes are usually those who are popular at their Colleges, rather than those who will be the most dedicated to the role. Education Officer Skanda Panditharatne responded to these concerns by highlighting that ANUSA's unique structure allows non-elected reps to still put forward motions in SRCs and ask questions, albeit without voting power. Lachy Day talked of the "quasi-hierarchical structure" which has begun to emerge within ANUSA, where people have felt that "you have to be a gen rep to ever do anything in the association". He also added that there are some forgotten costs of a larger Gen Rep pool, citing the ANUSA leadership "retreat" as an example. 
Providing adequate welfare to Gen Reps was also a topic of concern raised during the debate. Current Gen Rep Cahill Di Donato, who argued against the reduction, stated that there should be "an increase in support and guidance" to improve Rep engagement. By contrast, incoming President and current VP Madhu Janagaraja, who was in favour of the motion, stated that "there is a mismatch on the amount of support, upskilling and training that Gen Reps are supposed to receive and what they're actually receiving right now". She argued that ANUSA Executives could only provide the needed level of assistance if there were fewer Gen Reps. She also noted that the "institutional knowledge provided by the Executive [to Gen Reps] is lacking", given the amount of Gen Reps there are. Eveille also raised the fact that the current SRC is already "enormous" compared to other Universities. 
Dominic Harvey-Taylor noted that many of the people who spoke against the motion were current Gen Reps, while those who were speaking in favour of it included members of the Executive, like the President, Vice-President and Education Officer. 
The motion was ultimately defeated, meaning the Gen Rep pool will remain at 14 for the foreseeable future.
Attempts Made to Classify the Executive as the "Committee of ANUSA" Fail
This motion sought to clarify an "unclear section of the Constitution" which previously attributed the SRC to be the Committee of ANUSA, even when it is the Executive who "manage[s] the affairs of the association" – part of the definition of a committee under the Associations Incorporation Act. Mover Lachy Day states that "the Executive manages the association as the executive organ… and thus should be clarified to be the committee".
Under the Associations Incorporation Act – the legislation  which ANUSA is bound by –  a committee "controls and manages the affairs of the association". Since Day established that the Executive performs this function, he argued they should be considered the Committee. 
Clubs Council Chair Jacob Howland raised significant opposition to the motion, asserting that if passed, it "will do lasting damage to ANUSA". In a statement to Observer, Howland added that the motion "would have given greatly more power to the Executive by making it the Committee of the Association". He then came to the conclusion that "this means the committee of an association has ultimate or overall control over that association". In the OGM he urged attendees to vote the motion down and research its implication further. 
Day tried to reassure the attendees of the meeting that they received legal advice concerning Howland's concerns. However, Howland remains adamant that his view is "correct". Howland also cited the constitutions of other student unions and relevant associations where "none leave it [the committee] to just the Executive", instead also including room for "ordinary members". 
Crucial to Day's argument was that defining the Committee as the Executive would mean that Department Officers, Gen Reps and College Reps would not be bound by "director's duties". However, Howland is adamant that "this is not true". Establishing that directors duties apply to officers (according to the Act), he states that he "can't see how this wouldn't include department officers", if not Gen Reps. "The [director] duties are…set [to] a very low bar", Howland stated, meaning that the only form of legal responsibility is that members of ANUSA don't "use their position in bad faith".
The motion was defeated by one vote, with the final vote count being 30 yes, 11 no, under the three quarters required.
ANUSA Adopts Definition #2 of Undergraduate Student
A motion to change the definition of 'undergraduate student' was also considered. This motion follows the resignation of a Clubs Council Executive member, who was unable to hold her position due to the fact that she was no longer considered an 'undergraduate student' by ANU after her honours project was suspended due to COVID-19 disruptions. To ensure that such a situation did not occur again, and that any other ambiguities were resolved, the Governance Review Working Group devised five alternative definitions of Undergraduate student, with one to be agreed upon at the OGM, and then taken to a vote. 
It appeared from the outset that the approved of definition would be either #2 or #5. Definition #5 defined undergraduate as a "student, who within the past two years, has had an undergraduate equivalent full-time student load above zero". One attendee, Andrew Ray, raised concerns about this definition being too broad, as it would accommodate students who have studied at ANU but had transferred to another uni. In such a hypothetical scenario, Ray suggests that such an individual would still be permitted to involve themselves with ANU stupol under this guise. 
By contrast, definition #2, left the term undergraduate as "a student active in an undergraduate program as defined by the university", where the definition seeks to align itself with the University's understanding of "undergraduate program". 
Some attendees raised concerns regarding whether the University could be "trusted" with these definitional responsibilities. Day clarified that, according to the University, an undergraduate program is when a student is enrolled in a program and "can stay enrolled for two years without having actively completed a course". He added that after graduation of this program, you are no longer considered an undergraduate (unless enrolling in an additional undergraduate program). 
Definition #2 eventually passed. 
Motion Passes Clarifying Eligibility to Stand for Election 
This motion referred to clarifying candidates' ineligibility to run in an ANUSA election if they had "convictions of certain offences in a given time period". It aimed to ensure that the terms of the ANUSA constitution reflects the law governing eligibility to be appointed as an officer of an incorporated association. The relevant legislation referred to by the motion is the Associations Incorporations Act 1991. Section 63 of the Act provides that a person cannot "accept an appointment or act as the public officer or a member of the committee of an incorporated association" within five years of being convicted of an offence "involving fraud or dishonesty" punishable by three months or more of imprisonment.
Initially intended to be moved on bloc with other motions deemed by James Eveille as "all pretty chill", instead faced serious opposition, primarily from members of the Socialist Alternative, Grace Hill and Nick Carlton, and was debated separately as a result. Both Hill and Carlton expressed their outrage at the prospect of protesters who had been treated unfairly by law enforcement, and therefore had a criminal conviction, being made ineligible to run for a position in ANUSA if the proposed amendment was implemented. 
There appeared to be some confusion about what "offences" would hinder one's ability to run for ANUSA. Day sought to clarify the meaning of 'indictable' in the context of the motion. Nick Carlton responded by stating that there are "lots of indictable offences which carry sentences of over two years [against]…people we should be supporting". 
The motion was ultimately passed, with exactly three quarters of the vote (30 yes, 10 no). 
Other Noteworthy Changes
Another noteworthy motion passed at the meeting was the renaming of the Ethnocultural Department to the BIPOC Department ('Bla(c)k, Indigenous and People of Colour'). BIPOC Officer Zenia Vasaiwalla, who moved the motion, stated that the former name "was too ambiguous for the population it represents", adding that more people have engaged with the Department since the proposition as they "resonated with the term BIPOC".
Dominic Harvey-Taylor also moved a motion seeking to clarify a "contradiction" concerning "who is eligible to nominate and vote for elections". Previously, part of the Constitution stated that voting and nominating in ANUSA elections was restricted to "undergraduate students", where in fact there were other parts of the student body (who are also ANUSA members like ANU College students) that would not have been included. The motion passed.
Following a suppression of the vote count in the most recent ANUSA elections, motion 4.3, which ultimately passed, compelled the Returning Officer to "publish the full results of the vote count, including preference allocations". 
Not all motions put forward on the agenda were discussed in OGM 3, with another OGM meeting scheduled to be held on 23 October. Here, proposed changes to the role of Social, Treasurer and Education Officers will be discussed, among other items. 
Anthony Lotric and Helena Burke contributed to reporting. 
Know something we don't know? Email [email protected] or use our anonymous tip submission.
If you have an issue with this article, or a correction to make, you can contact us at [email protected], submit a formal dispute, or angery react the Facebook post.
Want to get involved? You can write articles, photograph, livestream or do web support. We're also looking for someone to yell "extra!" outside Davey Lodge at 1AM. Apply today!
---