ANU Lowers Entry Requirements for 2021
Posted On November 23, 2020
---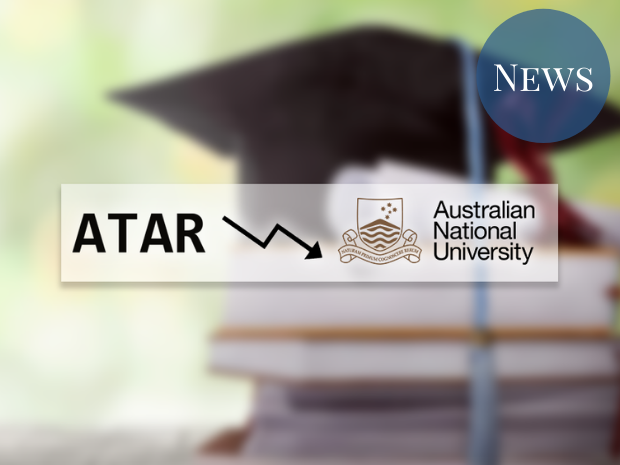 By Lottie Twyford
In response to the disruptions of 2020, and in order to encourage prospective students to study at the ANU in 2021, ANU has reduced many of the ATAR entry requirements for next year.
This is coupled with many offers for early entry having been based solely on Year 11 results.
When asked why the ATAR ratings have been lowered, a University spokesperson explained that  ATARs change from year to year, based on both cohort size and demand, and ATARs for 2021 will remain at the same "high quality academic standards" as in previous years.
Many of the rankings for 2021 have been reduced for both international and domestic students for programs with entry requirements sitting above an 80. The same spokesperson told Observer that many programs were reduced by only five points. The Bachelor of Laws (Honours), for example, went down from 98 to 96.
Other changes include the Bachelors of International Relations, International  Security Studies, Health Science and Engineering (Honours), which have all been reduced from 90 to 85. PPE entry requirements have gone from 96 to 91, and Actuarial Studies from 97 to 92.
For those programs already sitting at 80 or below, entry requirements have not been reduced.
ANU has reported a 70 percent increase in domestic school leaver applicants for 2021. According to a University spokesperson, such applications have had the "benefit of the doubt" applied, meaning they have been given offers based on either their Year 11 or 12 selection marks, depending on which of the two were higher.
Many students shared their relief online upon learning that the ANU would be offering places on the basis of Year 11 results. ANU Student Tom Kersten is amongst them, saying he felt as though he had been underperforming this year with the pandemic wreaking havoc on his mental health. Although he originally planned to study overseas, he says he is excited to begin his Bachelor of Arts next year.
Kersten also says the process was straightforward, to the extent that students from NSW and ACT did not have to upload copies of any transcripts, as these were all accessible online. The process also involved including descriptions of your extracurriculars and providing references. He says applicants could also apply for accommodation in the same application, simplifying the process.
Katelyn Czubara, another incoming 2021 student, expressed her "huge relief" at the fact that ANU's requirements for extracurricular activities have been greatly lessened, which she says helps herself and other rural students who often do not have the same access to such activities as urban students.
Myka Davis also received an unconditional offer to study next year, but will wait until the 18th of December and the release of her HSC results to see if she received a higher selection rank. If so, she said that she will consider swapping into a Law degree.
Incoming international student Vishwas Grover says the ANU's admissions process, even from overseas, was easy for him to use.
The changes to the ATARs can be viewed online.
Graphics by Joseph Oh.
Know something we don't know? Email [email protected] or use our anonymous tip submission.
If you have an issue with this article, or a correction to make, you can contact us at [email protected], submit a formal dispute, or angery react the Facebook post.
Want to get involved? You can write articles, photograph, livestream or do web support. We're also looking for someone to yell "extra!" outside Davey Lodge at 1AM. Apply today!
---