NTEU Finds ANU Library Staff Overworked Due To Staff Cuts
---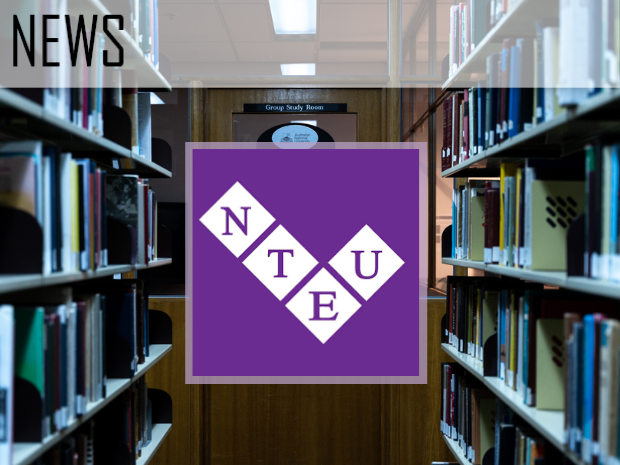 By Eleanor Ellis
A National Tertiary Education Union (NTEU) survey found that an increased workload to some library staff, as a result of a reduction in staff numbers, may pose a health and safety risk. In Semester 2 2020, 26 Scholarly Information Services (SIS) staff took voluntary separation. 
The NTEU conducted a survey from 12 – 22 February in response to SIS staff concerns about workloads, role classifications, and morale. SIS houses library and archive staff, among others. Of the 66 respondents, 84.2% reported increased workload intensity, and 65.5% reported working outside normal hours. The survey results listed staff reductions and additional job duties as the greatest perceived causes of the workload increases. 
On 21 January the Operations Portfolio released Trache 2 of their Change Implementation Plan, a part of ANU's ongoing COVID-19 financial Recovery Plan. According to the ANU website, the Operations Portfolio "is responsible for the day to day essential campus services". The plan stated that in 2021 the SIS division was allocated $23.7 million, a $558,000 reduction from last year.
Voluntary Early Separation (VES) packages were offered to all SIS employees, with 26 opting to leave the University in October 2020. According to staff, the work previously completed by these employees – equivalent to 17 full-time positions – has been redistributed among the remaining staff. 
Observer spoke with a part-time employee and NTEU member, who said staffing levels in their library branch have roughly halved. In regards to increasing workloads, the employee accused University management of ambiguity and lack of communication. They stated "What are we going to do to cover that shortfall? How are we going to manage this? What are we giving up? Will we be replacing staff? How will that look?". 
Of the five libraries on campus, four library branch managers accepted VES packages. These were replaced by two Senior Managers classified at a lower job classification level to branch managers. The permanent part-time employee said this created a "trickle-down effect" where "work is pushed down to collection managers directly below", then further below to other employees. This employee claimed their own workload has increased from predominantly "teaching with information literacy within the library" to include "collection management responsibilities…looking at usage statistics of resources to see whether we will keep them or cut them…providing reading materials to courses" – tasks which were previously not under their purview. 
According to the NTEU survey, SIS staff morale is 4.8/10. Further, SIS staff perceive the morale of their colleagues to be 4/10. When asked if they were surprised by these results, both employees said "No". The permanent part-time employee was "slightly surprised…to see it reflected in some of the other areas across the whole SIS division", but reiterated that they've "seen a lot of [library staff] who are not coping well".  
In regard to the mental health impact of these cuts, the employee observed that some staff have reduced their hours "due to stress". Mental health issues have also "had a really significant impact" they said.
Both employees agreed increasing staffing numbers and hours would be a good first step in allowing them to provide support and ultimately "do better by the students – that's our whole purpose…to not be able to fulfill that purpose is incredibly frustrating".
Following the results of the survey, the NTEU will propose a meeting between delegates and SIS management, and have endorsed an ANU Education Activism Network (EAN) protest – taking place on 11 March – against library staff reductions. The EAN was created in May 2020 and is run by members of the 'Socialist Alternative' political organisation. The NTEU also intends to lodge a work health and safety complaint with ANU about the perceived increase in workload among SIS staff.
On the contrary an ANU spokesperson stated "there is no increased workload for staff in the ANU libraries", but acknowledged "as with all areas in the University, the financial health strategy has meant some reductions in staffing". 
Many of the division's 'stand-down' employees, who typically work weekdays between 5-9pm and weekends between 1-7pm, have faced cuts to their usual hours. Observer spoke with one stand-down employee, who is also an NTEU member, who said their hours were reduced from approximately 20 hours per week pre-COVID, to 3 hours per week in Semester 2 2020. Although their hours have since increased to 9 hours per week they claimed that "the remaining stand-down staff are probably working 6 hours a week" some who "rely on that work for their sole source of income". 
Staff reductions have also led to an overall reduction in available services to students. Prior to COVID, most ANU libraries were open every weeknight past 5pm, as well as Saturdays. Currently, Chifley and Hancock are open 24/7, but are not staffed after 5pm or on weekends. The 3 smaller libraries (Menzies, the Art and Music library, and the Law Library) are staffed 1 evening a week. Further, the IT Helpdesk at Chifley has been closed indefinitely.
An ANU spokesperson claims the university has assisted student experience by "increasing library hours…providing more study spaces…increasing the digital collection…increasing the loan limit to 100, and providing all training online".  
ANUSA Education Officer Maddie Chia told Observer that "ANUSA condemns the staff cuts" and indicated that ANUSA's Education Department are currently planning a major campaign: 'Student Future in Student Hands'. According to Chia, "the campaign will centre around current welfare changes, combined with the ongoing fee hikes and job cuts at the ANU". 
Contributing reporting by James Day and Brandon How
Graphics by Rebecca Zhong
Know something we don't know? Email [email protected] or use our anonymous tip submission.
If you have an issue with this article, or a correction to make, you can contact us at [email protected], submit a formal dispute, or angery react the Facebook post.
Want to get involved? You can write articles, photograph, livestream or do web support. We're also looking for someone to yell "extra!" outside Davey Lodge at 1AM. Apply today!
---