No Additional Funding For Universities In Federal Budget
---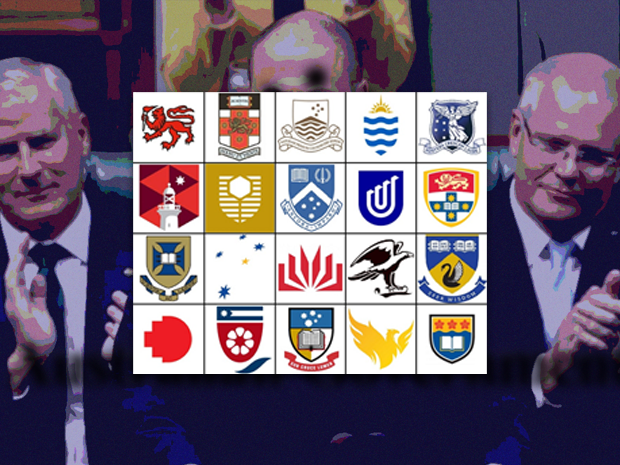 By Nathan Bow
Australian universities received no additional funding from this year's Federal Budget. Despite universities' protests, international students are also not expected to return until mid-2022.
While university funding for 2021-22 was reduced by almost 10 percent from 2020-2021, $9.4 million was allocated for the establishment of an "Innovation Fund for private higher education" and English Language Intensive Courses for Overseas Students (ELICOS). Further, $26.1 million will be dedicated to funding an extra 5000 short, non-university higher education courses, along with $1.1 million to encourage university investment in PhD research graduate internships. 
The government also announced it would trial "small-phased programs" that would potentially see some international students return in late 2021, with the borders still not forecasted to open until mid-2022.
In an article published in The Guardian, ANU Vice-Chancellor Brian Schmidt expressed his displeasure at the lack of consideration for Australian universities. He stated that despite universities being "vital to [Australia's] future prosperity", they "have been left to bleed" by the Federal Government. 
Schmidt compared the country's current financial situation to that faced after the Second World War. Further, he questioned why the Morrison Government had not considered similar measures pursued by H.C. Coombs in the post-war period. Coombs' plan featured funding for research universities as a central feature. 
"Universities want to serve the nation through our education and research, but to do so we are going to need a helping hand to get to the other side of the pandemic".
Schmidt further declared his support for the return of international students, stating that "it's absolutely imperative we open our national border and return our international students as soon as we safely can".
In an interview with Observer, National Union of Students (NUS) President and ANU student Zoe Ranganathan agreed with Schmidt's criticisms of the Federal Government. However, Ranganathan claimed that "what Brian failed to talk about was his own paycheck". 
"How can he justify cutting hundreds of staff, hundreds of courses, when he's still taking home more money than the Prime Minister does? It just doesn't make sense".
In a media release by the NUS, Ranganathan described the budget as "a huge blow to the higher education sector". She accused the Morrison government of having "no concrete plan for International university student revenue recovery" and for setting the "higher education sector up to fail". Further, Ranganathan labelled the government's plans to reopen the borders in mid-2022 "logistically unsound" due to a lack of preparation of quarantine facilities for returning students.
Universities Australia Chief Executive Catriona Jackson echoed the need for the return of international students, asserting that Australia's borders remaining shut until mid-2022 "pose[s] very serious challenges for the nation's universities", which "cannot sustain these losses without serious damage to national productivity". 
ANUSA President Madhumitha Janagaraja did not respond to requests for comment in time for publication.
Graphic by Joseph Oh
Know something we don't know? Email [email protected] or use our anonymous tip submission.
If you have an issue with this article, or a correction to make, you can contact us at [email protected], submit a formal dispute, or angery react the Facebook post.
Want to get involved? You can write articles, photograph, livestream or do web support. We're also looking for someone to yell "extra!" outside Davey Lodge at 1AM. Apply today!
---