G7 Quarantine Raises Questions On International Students Return
---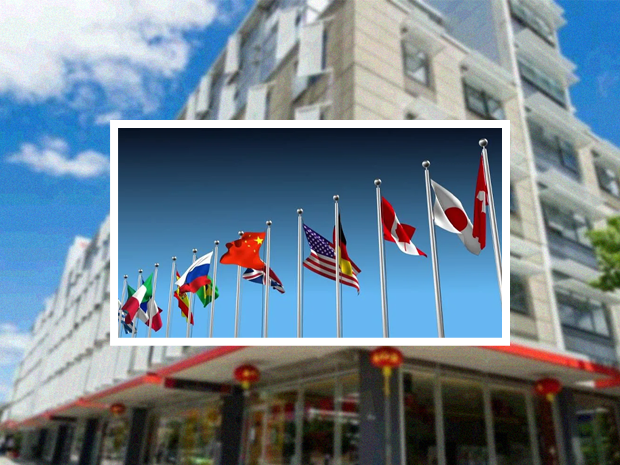 By Darlene Rowlands and Alex Ellwood 
A group of 30 politicians and journalists who returned from the G7 summit in England are quarantining in Davey Lodge. On 17 June, ANU students were notified that the student accommodation facility was being used as quarantine accommodation until 1 July.
Following the notification, on 18 June the Federal Government approved South Australia's plan to allow the entry of international students. This news, along with a similar NSW plan – awaiting Federal approval – has raised questions from the ANU community regarding the return of international students to Canberra. 
When asked about plans to bring international students back to Australia, an ACT Government spokesperson told Observer, "community and traveller safety is the overriding priority of ACT Health across all quarantine arrangements". They added that "international students make a valued contribution to the ACT's economy and community".
ANUSA International Officer, Benedict Chin, expressed "mixed feelings" on the topic. The Commonwealth "strik[ing] a deal with the university…in just a few days", despite international students being stuck overseas since last year, is felt to be indicative of "how unimportant [international students] are to Australia". 
However, Chin also expressed hope that this event "could lead to re-discussions about the possibility of using Davey Lodge as the quarantine centre for returning international students". 
ANU has previously stated that there are around 3,000 international students studying remotely overseas.
ACT Chief Minister, Andrew Barr, has played down the possibility that Davey Lodge would be used to return international students. 
However, an ACT Government spokesperson stated that the ACT Government is "happy to share feedback and findings" from the G7 summit quarantine with the Commonwealth Government. They hope this will help "inform [the] National Cabinet's decisions about the return of international students to Australia".
Distaste for the quarantine deal has been reflected in some Schmidtposting comments. Referencing the fact that the federal government and ANU had already arranged the quarantine deal before notifying the ACT government, one student wrote: "Looks like students aren't the only ones the ANU conveniently forgets to consult when making major decisions". 
A NSW pilot scheme to return up to 250 international students to Sydney each fortnight provides a possibility for overseas ANU students. The scheme is still pending Commonwealth approval, but both ANU and Barr have said a few seats on chartered flights may be designated for Canberra students once the program commences. 
An ANU spokesperson told Observer that "any co-designed safe quarantine arrangements would be very welcome by ANU and our community", and the  prompt return of overseas students is "important for their studies but equally for their wellbeing". 
Chin considers the use of on-campus facilities for quarantine to be "very concerning", especially as Davey Lodge has previously been "deemed unsuitable" for such purposes by ACT Health. Chin said the International Students' Department hopes "the university can continue on trying to bring back international students safely…and as soon as possible". 
Graphics by Joseph Oh
Know something we don't know? Email [email protected] or use our anonymous tip submission.
If you have an issue with this article, or a correction to make, you can contact us at [email protected], submit a formal dispute, or angery react the Facebook post.
Want to get involved? You can write articles, photograph, livestream or do web support. We're also looking for someone to yell "extra!" outside Davey Lodge at 1AM. Apply today!
---