ANU spent $51k refurbishing Gareth Evans' office in Melbourne
Posted On October 21, 2021
---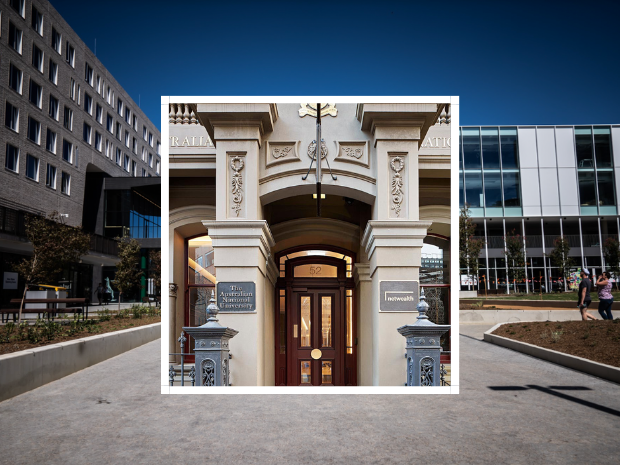 By Darlene Rowlands 
A recent Freedom of Information request (FOI) revealed that a total of $51,436 was spent by the University for refurbishing former Chancellor Gareth Evans' Melbourne office in 2012. Evans was the ANU Chancellor from 2010 to 2020.
The FOI itemises a variety of construction works and furnishing costs for the office. Some of the items included a $1544 espresso machine, $2015 on a new sofa and armchairs, and a $6287 carbon fibre stealth desk. An additional $2625 is invoiced for the installation of the carbon fibre desk. The remaining costs for the office were predominantly construction works. 
An ANU spokesperson confirmed the costs were related to a refurbishment in 2012 during Evans' tenure as Chancellor. They clarified however, that it is "entirely appropriate and consistent" for the University to provide the Chancellor with an office, since the University also "maintains offices and sites across other areas of Australia as part of its national remit". This includes the University's Kioloa coastal campus, and North Australia Research Unit campus.
In August, it was revealed that ANU had spent nearly $800,000 establishing a Perth office for Evans' successor, Chancellor Julie Bishop. The expenditure was criticised as it came in the midst of a reported $162 million financial deficit in the last financial year. Vice-Chancellor Brian Schmidt said the office setup for Chancellor Evans had also been expensive, and defended the Perth office costs on the basis that it would not be "appropriate" to treat a female chancellor differently to previous male chancellors. Although the Chancellor's salary is $75,000 per year, Bishop forewent this salary in 2020 to aid the University's financial recovery. 
The FOI cites Level 11 on 52 Collins Street as the former location of Evans' Melbourne office. Although the rent for Level 11 is not listed on the real estate company's website, the rent for other levels in the building can be found. The most affordable lease for any of the floors at 52 Collins Street begins at $169,400 per year, and tenants must lease the full floor. All floors are mostly fitted out for tenants prior to leasing. The location for Bishop's office was not released.
An ANU spokesperson said that the University always ensures that their sites across Australia, including the Chancellor's office, will "add value to its operations and assist in the delivery of its distinct national mission."  
Graphics by Mady Hall
Know something we don't know? Email [email protected] or use our anonymous tip submission.
If you have an issue with this article, or a correction to make, you can contact us at [email protected], submit a formal dispute, or angery react the Facebook post.
Want to get involved? You can write articles, photograph, livestream or do web support. We're also looking for someone to yell "extra!" outside Davey Lodge at 1AM. Apply today!
---