Head to Head for ANUSA Clubs Officer
Posted On September 20, 2022
---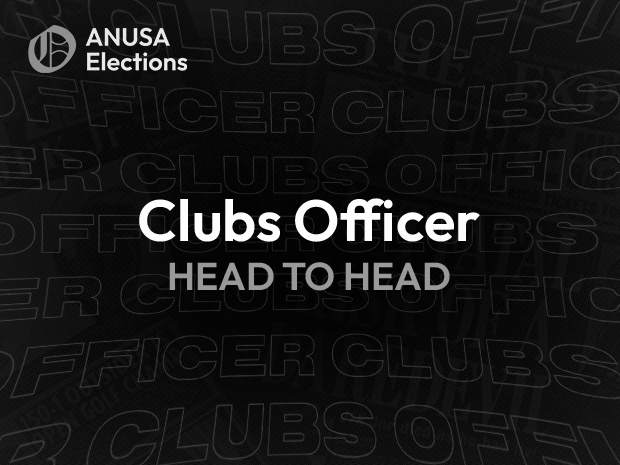 By Brianna Elliott
Two candidates are running for ANUSA Clubs Officer this year. The candidates are Charlotte Carnes (She/They) from Power in Community, and Milli McDonald (She/Her) from ACTION For ANUSA. 
The Job 
The ANUSA Clubs Officer is responsible for organising the university's social events, which include O-Week, Bush Week and ANUSA barbeques. Additionally, they oversee the running of all ANU clubs and societies.
The Candidates 
Charlotte Carnes
Carnes is currently an ANUSA CASS representative, as well as a senior resident. She is also an Inward Bound college coordinator and was the 2021 secretary at Wamburun Hall. Their on-campus lifestyle has highlighted the importance of a student union, and the power of a community of like-minded people. Carnes wants to utilise the position to not only bring people together with similar degrees but also unite people with congruent interests, beliefs, and attitudes. 
Milli McDonald 
McDonald is hoping to bring a new and fresh perspective to the ANUSA team. As someone who values the importance of socialising with peers and like-minded people, she envisions ANU becoming more social outside of O-Week, Bush Week and Friday Night Party. McDonald believes student-run events and groups should be the heart and soul of the university, which it achieves by removing commercialisation and reducing barriers in the community that leave students feeling marginalised and excluded. 
The Policies 
Charlotte Carnes
By constantly engaging with the student body, Carnes believes ANUSA's club and social programs must give students the best opportunity to "consistently engage with the student body at every level". Therefore, clubs are the best solution for not only engaging and bringing people together, but also representing all interests and needs. 
The focus of Carnes policy has five key themes: listening to students and implementing feedback strategies; consulting clubs on providing accessible training; building a closer relationship between clubs and departments; bringing post-graduate students back under the student union and breathing the political dimensions of a student union's social scene back. 
Milli McDonald
McDonald emphasises the importance of breaking down the barriers which divide student groups, including colleges, residential halls, and socio-economic background. Therefore, her policy focuses on three main principles: more social events, equitable access to those events, and a centralised events platform. 
Her first objective stems from ANU having a vast range of social spaces which should be used consistently throughout the year. She notes that "these social events are crucial for the university experience". McDonald's second principle aims to force all events run by ANUSA or affiliated clubs "to provide equity tickets to Aboriginal and Torres Island students, students from low-SES backgrounds and any student experiencing financial hardship". The creation of a centralised calendar for all ANU social events would bring people together while simultaneously boosting club and society engagement. 
Graphics by Will Novak
Know something we don't know? Email [email protected] or use our anonymous tip submission.
If you have an issue with this article, or a correction to make, you can contact us at [email protected], submit a formal dispute, or angry react the Facebook post.
Want to get involved? You can write articles, photograph, livestream or do web support. We're also looking for someone to yell "extra!" outside Davey Lodge at 1AM. Apply today!
---