Security Officers to be Allocated In Colleges by ANU
Posted On October 19, 2022
---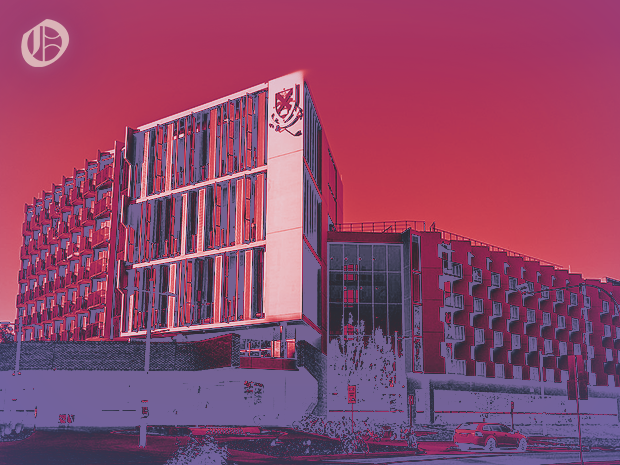 By Hannah Farrow
Content Warning: Sexual Assault/Sexual Harassment
As part of the Student Safety and Wellbeing Plan that has been introduced this semester, ANU is running a trial of the Residential Community Safety Officers program, which consists of allocating security officers to do night shifts at ANU colleges.
This pilot program is in direct response to the recent NSSS report that revealed the prevalence of SASH at ANU.  This program is meant to directly provide tangible outcomes and has implemented "recommendations from the Sexual Violence Prevention Strategy Independent Assessors Report."
This program will consist of stationing officers at both undergraduate and postgraduate colleges such as Ursula Hall (including Laurus Wing), Burton and Garran, Bruce (including Packard Wing), Wright Hall, Fenner Hall and Toad Hall and will operate 6pm to 6am on Thursday, Friday and Saturday nights. 
These officers are part of a pilot program to increase safety, which has so far been operating four nights a week. They can be identified with a pink vest which states "Residential Community Safety Officer" on the back. 
An ANU spokesperson stated that "the officers are trained UniSafe officers and the program gives residents access to a dedicated safety officer. Officers provide a range of safety and wellbeing services". 
Their role includes "walking students to their vehicles at night time and support for events. These officers patrol common areas of residences, both internal and external".
It also consists of "responding to any concerns about safety …ensuring the residential building is kept safe each night, offering walking escorts to nearby vehicles…and urgent first aid".
They will provide additional support to the UniSafe Officers that are currently trained and working at residential colleges. 
The program reiterated that "they are not replacing any existing processes or staff on duty". It will also allegedly be assessed halfway through the semester and is not yet confirmed to continue throughout 2023.
An ANU spokesperson told Observer "initial feedback on the trial from our residents has been good and constructive, with elements of the program adapted to meet this feedback".
They continued that they would "assess the trial and ongoing feedback from staff and residents to determine how the program can be enhanced and best used in the future".
_______________________________________________
Know something we don't know? Email [email protected] or use our anonymous tip submission.
If you have an issue with this article, or a correction to make, you can contact us at [email protected], submit a formal dispute, or angery react the Facebook post.
Want to get involved? You can write articles, photograph, livestream or do web support. We're also looking for someone to yell "extra!" outside Davey Lodge at 1AM. Apply today!
---