BIPOC Releases Second Racism Report After "Silence" and "Inaction" from ANU
Posted On November 2, 2022
---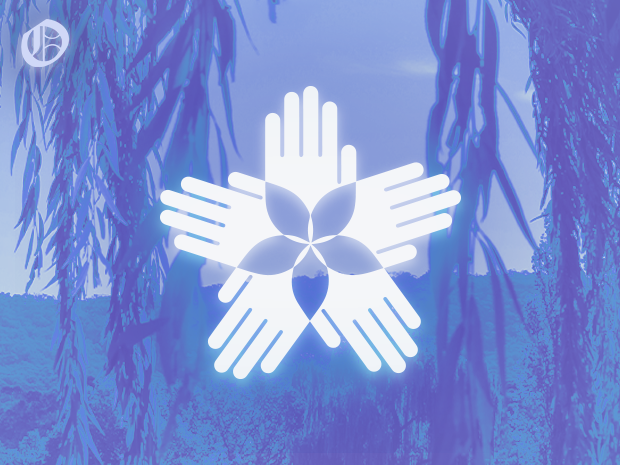 By Eleanor Ellis
Content Warning: Racism, sexual assault and harassment, institutional betrayal, mental health
On 19 October, the BIPOC [Bla(c)k, Indigenous and People of Colour] Department released the Racism Report 2022, which is a continuation from the first Report released September 2021.
The Report includes impact statements from several Department Officers, including Chanel Nguyen (BIPOC Officer), Avan Daruwalla (Women's Officer), Chido Nyakuengama (ANUSA Vice President and Former BIPOC Officer), Katchmirr Russell (Indigenous Officer), and Aarka Khan (International Students Officer), as well as ANU Professor Dr Karo Moret-Miranda.
The biggest issues raised in the Report were the prevalence of racism, as evidenced in the 2021 Report, the university's response, the absence of formal reporting procedures and support systems for victims, and the inadequate support Officers receive and the immense mental burden this creates.
The first Report detailed over 70 incidents of racism experienced by staff and students at ANU between December 2020 and June 2021. Statistics on perpetrators, locations, and time periods of incidents were included, as well as 14 recommendations for how the University can better support ANU's BIPOC community.
The 2022 Report focused on the University's failure to meet these recommendations, and includes their official response, which the BIPOC Department claims was sent after "11 months of silence". 
The Report says the decision was made "to exclude documenting incidents as [they] want[ed] to focus… on ensuring that the ANU is held accountable for their silence… [and] inaction," and "inadequate effort… to protect and support" the BIPOC community.
BIPOC Officer Nyguyen elaborated on this choice in a comment to Observer that "while [she] does understand that using the disclosures can be a powerful tool that explicitly illustrates how pervasive racism is at the university, it can also become a dangerous form of trauma porn which takes away from the main purpose of the report". They said they were inclined to exclude racism disclosures "after seeing how many non-BIPOC debates occurred regarding if incidents disclosed within the Report (2021) were racist or not – despite clearly stating that these incidents are in fact, incidents of racism".
She continued, "The perpetuation of non-BIPOC discourse discounting disclosures of racism is known as a form of racial gaslighting, a micro-aggression that undermines BIPOC experiences of racism."
The first 14 recommendations, of the 16 found in the 2022 Report, are continued over from the 2021 Report. The additional two recommendations are to "provide the BIPOC department an autonomous safe space on campus" and to "increase SSAF funding to adequately reflect the work of the department to combat racism on campus".
The Report includes screenshots of an email from the Deputy Vice-Chancellor from 11 August, where he states "[he] has looked into the Australian Human Rights Commission's National Anti-Racism campaign and [is] happy to report that [they] are starting the process of becoming a corporate supporter". According to BIPOC, recommendation 11 – that "The ANU should become a signatory of Racism. It Stops with Me – was the only one the university acted on.
This email begins with an "acknowledge[ment]" of the "experiences of the BIPOC Officer and the individuals referenced in the report," adding that the university "appreciate[s] the courage and dedication to change shown by all contributors". 
BIPOC claims this response ignores recommendation 12 – that "The ANU should acknowledge and apologise for the racism that has occurred to the BIPOC community – as it contains "no explicit apology".
ANU Professor Dr Moret-Miranda became involved in 2021 when students of her African and Afro-descendants course "inform[ed] [her] of an initiative they had carried out [the 2021 Racism Report] and… [sent] to different institutional offices on campus" and received no reply until 11 August 2022.
The Deputy VC's email claims Dr Moret-Miranda was consulted in a review of the "University's Inclusion, Diversity, Equity and Access (IDEA) Framework [and] Governance Commitee… [regarding] developing strategies to combat discrimination". The Report, however, states "Dr Moret-Miranda… has never had any form of contact with Professor Ian Anderson or with the IDEA Governance Committee".
The email states the IDEA framework review intends to ensure the University achieves its equity and inclusion vision detailed in ANU 2025. BIPOC claims IDEA was already reviewed last year and did not include recommendations from their 2021 Report.
Racism Report 2021 & ANU Response
Nguyen's statement spoke to the prevalence of racism on campus, claiming "for many of us who identify as BIPOC, racism continues to be pervasive within [our] everyday lives and significantly… on campus – within residential halls, in the library, in the classroom, in social interactions".
Nyakuengama, the 2021 BIPOC Officer and current ANUSA VP, said that as Officer "[she] found [herself] the sole representative working on Anti-racism in a university that was full to the brim with racism… untrained, young and a victim of racism [herself]". 
She was instrumental in producing the first Report and claims the department "received… a wave of even further disclosures of racist incidents".
As noted by Nguyen, BIPOC did not not receive a response for almost a year. According to Nyakuengama, she emailed the 2021 Report to the Director of University Experience and the Deputy VC on 16 September 2021. Nguyen said BIPOC first received a response on 11 August 2022.
Nyakuengama said "in [her] opinion, the response is garbage". One issue she found was the University's continuous "use [of] the term Culturally and Linguistically Diverse (CALD)… [which] is a deeply colonial and reductive term". She said the ANU "can at least give BIPOC students the respect we deserve and not continue to use an othering euphemism when describing us".
For "ignoring BIPOC students' suffering" and "denying… the [2021] Racism Report," Nyakuengama feels the ANU should be "embarrassed". 
Daruwalla's (Women's Officer) statement notes that the 2021 Report "was the first time that we saw genuine community attention and awareness of racism at the ANU [which] demonstrated… [racism] is embedded in the underlying culture".
Beyond discrimination towards the broader BIPOC community, Russell (Indigenous Officer) said, in particular, "Indigenous students, teachers and staff are forced to withstand the institutional betrayal and incessant racism that is so prevalent at this university".
They claimed that non-Indigenous students are "not being educated on [their] peoples, cultures and histories," instead learning in an environment "where racist teachers can get away with spouting their prejudices".
Russell questioned, "How can [they] be surprised when students are still racist, when at every point they see leaders, professors, other students at this university getting away with it?"
Indeed, last year's Report found that 15.8% of racist incidents were perpetrated by staff, 54.4% by students, and 19.3% occurred in teaching settings.
ISD Officer Khan criticised ANU's "lack of genuine intention and initiative" in response to the Report. Khan said the university needs to "wake up [and] acknowledge there is a prevalent racist culture on campus, and serious measures need to be taken to address it," questioning "how else would any student from a marginalised group ever feel safe and included at this university?"
Racism Reporting
The 2021 Report raised 17 issues with the ANU's "Reporting Incidents of Discrimination and Racism" webpage. The 2022 Report raised 16 issues, removing "The link to Our Values is incorrect and redirects to a page titled: STOMP – Mentoring for Refugees Bridging Program". Besides this removal, it states "the contents of the page have remained unchanged".
The page also does not explicitly state "ANU is an anti-racist place or that racism is unacceptable at the ANU," has "no reference to BIPOC at all," and "no incident reporting form" and "no way to anonymously report". The Report also claims that the resources and institutions offered on the page, such as the Respectful Relationships Unit (RRU), Australian Federal Police, and Australian Human Rights Commission, are inappropriate and unhelpful recommendations to deal with racist incidents.
Lack of Department Support & Formal Procedures
Because ANU offers "no formal racism reporting procedure, no anti-racism policy, no mandatory anti-racism training, no anti-racism specialist [and] no dedicated support for BIPOC who experience racism," Nguyen claims BIPOC has become "a de facto consultant for all matters related to race and racism".
She adds that the last recommendation for increased SSAF funding was due to BIPOC being "unable to help the multitude of staff and students who have disclosed racist incidents" because they are "under-resourced and are constantly met with requests beyond our qualifications, capacity and pay-grade".
Nguyen told Observer that several Officers have calculated their pay, based on the monthly stipend, finding it to be "as little as $3-5 per hour". They claim "many [Officers] work two jobs on top of being a Department Officer and being a student as [they] can't support [themselves] on stipend payments alone". 
She expressed feeling "powerless in [her] ability to keep perpetrators of racism accountable" and that she feels "vulnerable in trying to help BIPOC students who have been affected by racism". In her opinion "the burden of addressing racism should not fall on students or student leaders".
Russell (Indigenous Officer) said "This shouldn't have to be [them], this shouldn't have to be any Indigenous student in the future who steps into the role of Officer, or any previous officers".
According to the report, the initiative is "run by the BIPOC Department, Dr Karo Moret-Miranda and Tania Colwell," another ANU lecturer. Daruwalla (Women's Officer) claims the first report was also "produced by students, rather than by the highly resourced, funded and expert-staffed university," and that the response was "insufficient… and came far too late," indicating "the ongoing de-prioritisation of the safety and wellbeing of BIPOC students".
Aarfa (ISD Officer) claims the absence of any formal mechanisms for students who have experienced acts of racism "goes to show that racism at ANU has become systemic and widely normalised, rather something that students from marginalised communities are expected to live with".
Department Officers' Mental Health
Due to this lack of support, Nguyen claims her role has "not only… affected [her] abilities to actively engage in class as a student," but has also "taken a significant toll on [their] mental wellbeing". Nguyen said they have "found it incredibly difficult to comprehend the disclosures of racist incidents in a way that does not have a re-traumatising impact on [themselves]". 
Nguyen continued, "A large proportion of Department Officers such as BIPOC, Indigenous, Queer*, Disabilities and Women's often receive confidential disclosures of incidents on campus related to our collectives". She said this "very emotionally and mentally laborious" work requires Officers to "be alert 24/7 to support urgent cases" and "provide frontline support services". Nguyen claims this has "helped [to] keep these students involved in this university and… enrolled in their degrees".
They said Officers are "vital to supporting marginalised people within the University" and "should be supported, listened to and consulted with, and the work carried out should not be understated".
Russell (Indigenous Officer) similarly commented on "the impact this role has taken on "[their] mental health [and] studies… having to confront personal racism, the institutional racism, to carry the racism dealt to our communities here at the university and more broadly against [their] peoples."
Russell expressed feeling "guilty… like [they're] letting students down" and stated it "destroys [them] that [they] can't really do anything with the complaints [they] receive" because "[the] university… never truly listen[s]".
Student Safety and Wellbeing
The Report also took issue with the Deputy VC's suggestions that students affected by racism contact the "Student Safety and Wellbeing Team (SSWT)… [for] free and confidential support". BIPOC claims SSWT primarily deals with Sexual Assault and Sexual Harassment (SASH) related issues, and their website does not "explicitly state that [they] deal with racism".
"Deemed to be the university's prime approach to tackle the problem of racism on campus," Khan (ISD Officer) says the SSWT is "poorly targeted" and has "no exclusive assistance channels for students belonging to BIPOC, international and other marginalised communities".
Nyakuengama (ANUSA VP) also criticised ANU's continuous "promotion [of] Sexual Assault and Sexual Harassment services as Anti-racism services," stating "SASH… and racism are two different things that require two different responses". She added that "greater support for BIPOC survivors is needed… [but] is not addressed by simply directing victims of racism to SASH response services".
Notably, Dr. Moret-Miranda said "the recent SASH Report from the ANUSA Women's Department suggests that students of color are more likely to experience sexual assault/discrimination than students who identify as white".
Indeed, the 'Follow Through ANU' report states "international students… BIPOC women and gender diverse people were disproportionately victimised and faced additional barriers to accessing support".

BIPOC Safe Space
The 15th recommendation's addition, according to Nguyen, is a direct response to the ANU's "fail[ure] to provide the BIPOC Department with written confirmation" and the "inadequate progress to actively secure [them] a Safe Space".
The Deputy VC's email claims the university is "looking to develop a dedicated 'safe space' for students, consistent with [the] report," to which Nguyen responded that BIPOC have been working on securing a safe space "for the past year" with "insufficient confirmation or progress… due to the ANU's incompetence".
Nguyen told Observer that, upon taking up the position, they noticed there was "a lack of Safe Spaces for BIPOC on campus," despite other Departments, such as the "Queer*, Women's & Disabilities Departments hav[ing] an autonomous space on campus".
She claims the BIPOC Department "launched a Safe Space Campaign at the start of this year," but "despite all of [their] efforts over the year to communicate with ANU faculty, they have been unable to fulfil the request to secure [them] an autonomous space".
Group of Eight
Both the 2021 and 2022 Report "highlight how the ANU underperforms in their provision of anti-racism resources in comparison with the Group of Eight Universities".
In both years, ANU was one of the lowest performing – tied with the University of Adelaide for the last two years and the University of Sydney in 2022.
Positives
The Report included some positive statements – though directed at the Department and its Officers, not the University.
Nguyen praised the "work that [they] have achieved within the Department" and the "community [they] have built and continue to grow [as] a place for collective healing where [they] have been able to talk about experiences with racism without fear of discrimination or judgement".
"Without the strength, support and continued effort from our BIPOC community, [she] wouldn't have had the strength to write this report," Nguyen continued.
Nyakuengama (ANUSA VP) also expressed her thanks to the BIPOC community, stating "the experience of documenting trauma can be traumatic in itself and [she] wants to acknowledge how enormous this task was for everyone involved".
Khan (ISD Officer) commended the BIPOC Department for bringing "the issue of racism at ANU to the forefront of their advocacy campaigns" and through the report.
Daruwalla (Women's Officer) said that BIPOC, Indigenous, and International Student Departments "work incredibly hard to cultivate social communities and safe spaces for BIPOC students" and help create a university environment that is "inclusive and welcoming to intersectionality-oppressed and marginalised students."
Dr Moret-Miranda stated "[It] is striking… that our youngest students call us out and hold us accountable as an institution and academics in this way, demonstrat[ing] courage, audacity and a revolutionary and necessary understanding of social justice in this university context".
Support
The Report urges students to report any incidents of racism as "BIPOC only knows what is told to [them]".
Nguyen's statement encourages BIPOC students and staff to "[never] hesitate to confide in the BIPOC Department [and] please know that our community will always be there to support you in any way possible".
Anonymous reporting surveys are available on the BIPOC's Departments social media accounts. Students can also email the BIPOC, Indigenous, and ISD Officers, as well as the ANUSA Student Assistance Team to report incidents or receive advice.
Future Improvements
While the Deputy VC email states their response "is not intended to conclude the conversation," but is "commit[ed] to a continued conversation about how we can work together to deliver the safe and supportive environment", BIPOC said this is "doubtful given the fact that this response has taken the ANU 11 months". 
Nevertheless, the BIPOC Department "continues to demand for ANU to implement the recommendations," acknowledge the "the explicit concerns within the report" and "support victims of racism". 
In order to "feel supported and protected," Nguyen says BIPOC students and staff "desperately need… the ANU to take an immediate and affirmative stance on anti-racism by meeting all of [the] recommendations of this report".
The Report claims the "Department reiterates that [the] recommendations need to be met in order for the University to actively dismantle systemic racism and work towards supporting all BIPOC on campus".
An ANU spokesperson told Observer "There is no place for racism in our community and we won't tolerate it… The University has received the BIPOC Racism Report 2022 and will take the time to review it carefully, and consider its recommendations".
They continued, "ANU is grateful to the ANU BIPOC Department for its work in calling out racism" and claimed the "IDEA Governance Committee is currently establishing an anti-racism taskforce to continue to explore the issues highlighted in these reports".
Furthermore, they claim the university is "look[ing] forward to continuing to work with student representatives on these matters via this taskforce [and] is committed to ongoing conversation and consultation with our community on this important issue".
They recommend anyone experiencing or witnessing discriminatory behaviour to access support services such as the ANU Wellbeing and Support Line and other services to "discuss or report these behaviours and get support". 
Support Services
ANU Counselling: 02 6125 2211, 02 6178 0455 or [email protected]
ANU Crisis Line: 1300 05 0327 or 0488 884 170
ANU 24/7 Wellbeing Support Line: 1300 050 327 or 0488 884 170
ANU Student Wellbeing [email protected]
ANU Health 02 6125 3598 or 02 6178 0400
Access Mental Health (ACT): 1800 629 354
Lifeline: 13 11 14
Contacts
BIPOC Officer: [email protected]
Indigenous Officer: [email protected]
International Student Officer: [email protected]
ANUSA Student Assistance Team: [email protected]
ANUSA: [email protected] for general enquiries or to organise an appointment with the Legal Service Team
Equity and Belonging (IDEA): [email protected]
Graphics by Will Novak
Know something we don't know? Email [email protected] or use our anonymous tip submission.
If you have an issue with this article, or a correction to make, you can contact us at [email protected], submit a formal dispute, or angery react the Facebook post.
Want to get involved? You can write articles, photograph, livestream or do web support. We're also looking for someone to yell "extra!" outside Davey Lodge at 1AM. Apply today! 
---