DON'T CRY OVER SPILT MILK: Students Discuss "Chaotic" Festival
Posted On December 20, 2022
---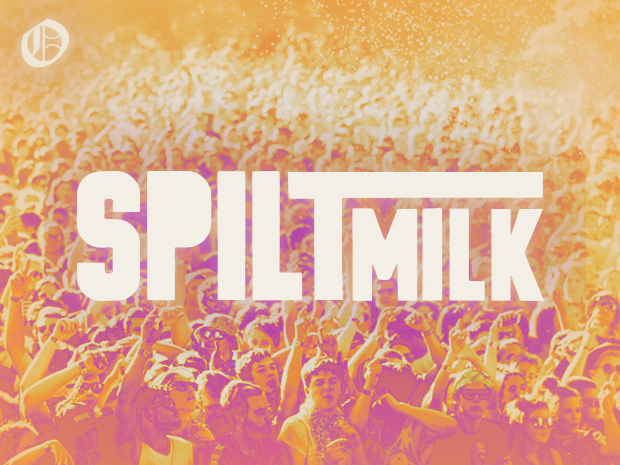 By Saffron Geyle 
Content Warning: This story contains mentions of drug use
Returning on 26 November from a two-year hiatus, the festival Spilt Milk's popularity came as no surprise with 45,000 attendees. There were, however, challenges with poor management, a meningococcal outbreak, and a fire in the carpark. 
Observer spoke to ANU students who attended the festival this year about their experiences.
Emma* compared her experience to the 2019 event, describing this year's larger crowd as "aggressive" and "pushy", creating an "overwhelming" experience.
Matt* stated the "dense crowd" made it "impossible to leave, let alone… find your friends again." He said this was more problematic at the event's conclusion as it created "a gridlock for two hours where [attendees] could not leave."
Several students compared this to the "better managed" festival Groovin the Moo, as both were held in Exhibition Park. However, Harry* acknowledged that GTM has been held at Exhibition Park every year since 2014, while Spilt Milk "only moved this year". The crowd density created challenges with "water distribution," according to Will*. Allegedly, there was also a shortage of free water. Crowd congestion left Matt* feeling "stressed for friends who had taken [drugs]" and "could not leave ".
Some issues unrelated to the organisers occurred, particularly when a fire broke out in the carpark, damaging at least four vehicles.
Harry* noticed a "huge billow of smoke…coming from the camping and carpark area." He didn't seem too concerned by it, joking with his friends "that people were using smoke signals cause of how bad the phone service was."
Another point of contention was the lack of onsite pill-testing services. CanTEST, Australia's first fixed-site pill testing service, has provided onsite clinics at other events in Canberra.
ACT Health worked with several organisations advocating for a "festival-based service to be established for Spilt Milk".
Though this was ultimately unsuccessful, CanTEST offered extended opening hours in the days leading up to the festival. Emma* and Sophia* shared their experience using the service.
Emma* was impressed by their "professional [yet] very kind" approach . After testing her substance, the clinic informed her of "exactly what was in the drug [she] bought" and explained potential risks and "all the possible side effects". 
Sophia* said she was shown a "table of what drugs amplify each other, and what escalates the effects of a specific drug."
She said it was "useful to know what [she] could do to be as safe as possible" at the festival.
Harry* expressed support for CanTEST's "presence at other festivals…[as] it could help save lives", particularly "considering the only fixed-site testing service in Australia…is in Canberra" currently "only running on a six month trial".
Emma* also believes pill-testing "should be available at all festivals". Allegedly, "there were people trying to sell drugs" while she was at Spilt Milk. She believes "people who bought them could feel safer taking them if CanTEST had a pop-up."
The consumption of unknown substances was not the only concern on students' minds after the festival. A meningococcal outbreak occurred at the event, sparking concern amongst students who also attended. 
Some said they were "very scared with the meningococcal news" and "all believed [they] had it," while others said it "didn't affect them at all".
Vaccinations against the B strain of meningococcal are not yet included in high school vaccinations and cost individuals $130 per dose. 
With festival season continuing, students should keep an eye out for symptoms which can include fevers, rashes, the stiffness of joints and severe headaches.
An ANU spokesperson stated "The safety of our students is of utmost importance. Anyone who attended the Spilt Milk Festival should be alert to the symptoms of Meningococcal and follow the guidance of ACT Health."
Despite the event's many complications, attendees commented positively on the music, "good food", weather, and general "great vibe".
Students overall viewed their experiences positively and with eagerness for Spilt Milk's future events to come.
"The anticipation and execution went hand in hand," Grace* said, summarising this sentiment.
Support Services
ANU Health 02 6125 3598 or 02 6178 0400
ACT Health: (02) 5124 4444 Health Alerts , Meningococcal Advice and Fact Sheet
ANU Student Wellbeing [email protected]
ANU 24/7 Wellbeing Support Line: 1300 050 327 or 0488 884 170
*Names have been changed to protect the anonymity of students.
Graphics by Will Novak
Photography by Luka Mrsnik
---
Know something we don't know? Email [email protected] or use our anonymous tip submission.
If you have an issue with this article, or a correction to make, you can contact us at [email protected], submit a formal dispute, or angery react the Facebook post.
Want to get involved? You can write articles, photograph, livestream or do web support. We're also looking for someone to yell "extra!" outside Davey Lodge at 1AM. Apply today!
---