"Without an EAP, I wouldn't be able to complete my degree": Education Access Plans and You
Posted On February 22, 2023
---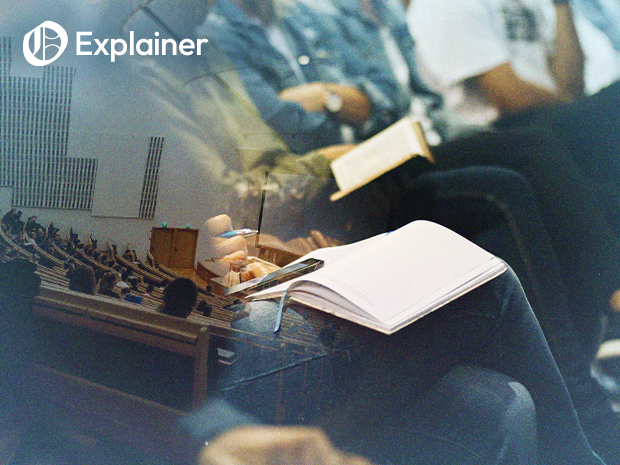 By Maya Auld
Content Warning: This article contains mentions of mental and physical health issues and conditions
With classes recommencing this week, Observer is covering one of the resources available to students in the new year – Education Access Plans (EAPs). EAPs can be valuable for any student with pre-existing/currently diagnosed conditions which could impede their ability to complete university work. 
Access & Inclusion (A&I) is a free and confidential service at ANU which works to "minimise the impact of disability and disadvantage on learning". Those in the ANU community who are impacted by physical and learning disabilities, mental health conditions, chronic medical conditions, as well as short-term illnesses and conditions are able to access their resources. A&I also support carers, elite athletes, and underage international students.
Their team of Disability and Equity Advisors (DEAs) provide advice and circumstantial adjustments in creating an EAP for students.
To register with A&I, students must make an appointment with a DEA for a 50-minute consultation. Prior to this consultation, students must gather the required documentation, create an Access account using the Student Access Portal, and submit a Registration form through the Access Portal. 
A more comprehensive description of these steps and a link to the Student Access Portal can be found here. 
EAPs can provide support such as 10-minute rest breaks per hour during exams, assistance with extension requests and other special examination arrangements for students. EAPs do not appear on your academic transcript.
Lily* has ADHD, and her EAP for altered exam arrangements allows her more time and regular rest breaks throughout. 
"Having extra time helps hugely when taking an exam as I struggle to concentrate for extended periods of time," Lily said. "EAPs allow me to complete my exams to the best of my ability." 
William* suffers from an ongoing chronic illness so having an EAP allows him to apply for assignment extensions at the last minute and get special consideration during the exam period. 
William* discussed further that "without an EAP, I wouldn't be able to complete my degree". 
"Having a personalised plan in place provides me with peace of mind and I couldn't recommend it highly enough for anyone suffering with a chronic illness", he said. 
An ANU spokesperson said "we know studying can be tough and stressful at times, especially for new students who are adjusting to university life".
"That's why ANU is here to support all our students achieve academic success. We have a wide range of support services in place to help students get the most out of their time at ANU. The wellbeing of all students is our top priority, and we encourage anyone who is struggling to make use of these services." 
If students are unsure about how to access support, they should contact the Student Safety and Wellbeing Team, the Dean of Students or Student Central as the first point of contact".
As per the A&I website on how to register, DEA's recommend students get in touch as soon as possible if any study adjustments or assistance is required. Providing information late may impact the capacity for A&I to implement an EAP in time for affected students' studies/exams.
For more information on Access and Inclusion at ANU visit this link or contact them directly via email [email protected] or phone number 02 6125 5036. If you would like to visit in person, their office is in the Di Riddell Student Centre located on 154 University Avenue.
Support Services and Contacts
Access and Inclusion: 02 6125 5036 or [email protected]
ANU Counselling: 02 6125 2211or 02 6178 0455 or [email protected]
ANU Student and Wellbeing: 02 6125 2211 or [email protected] or visit the Health and Wellbeing Centre
ANU Health: 02 6125 3598 or 02 6178 0400
ANU 24/7 Crisis Support Line: Call 1300 05 0327 or Text 0488 884 170
Access Mental Health (ACT): 1800 629 354
Lifeline: 13 11 14
*Names have been changed for anonymity
Graphics by Will Novak
_______________________________________________________________________
Know something we don't know? Email [email protected] or use our anonymous tip submission.
If you have an issue with this article, or a correction to make, you can contact us at [email protected], submit a formal dispute, or angry react the Facebook post.
Want to get involved? You can write articles, photograph, live stream or do web support. We're also looking for someone to yell "extra!" outside Davey Lodge at 1AM. Apply today!
---