ChatGPT: Changing the Chances of Students Cheating
---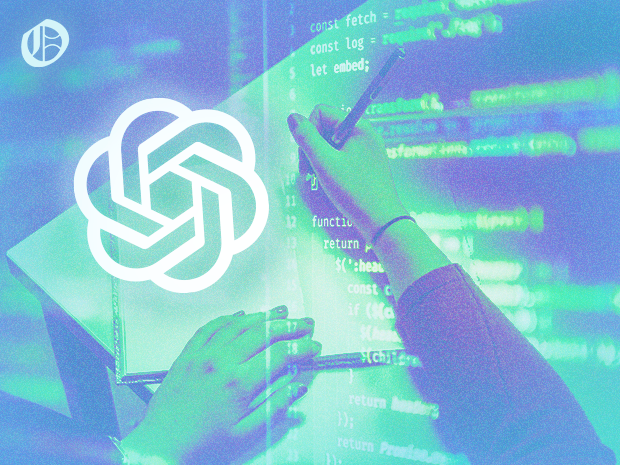 ChatGPT or Chat Generative Pre-Trained Transformer, launched by OpenAI in November, is a language model capable of understanding and generating responses in a real-time conversation.
Its launch has sparked concern internationally due to its ability to write concise answers instantaneously with anthropomorphic quality. The responses can range from recipes, medical diagnoses, explanations about quantum physics, to essays about Hamlet. 
A language model uses statistical probability to determine the likelihood of a given sequence of words in the construction of a sentence. It has been trained on a dataset of the internet (up until May 2021), which allows it to understand and respond to limitless topics, questions and prompts. 
ChatGPT's ability to produce academic essays has sparked alarm across the global academic community. There have been concerns about students cheating or losing "creativity and motivation". 
Observer spoke to ANU Senior Lecturer of Computing, Liang Zheng, about potential grades that could be achieved using ChatGPT.  Professor Zheng lectures for courses such as Intro to Machine Learning and Computer Vision. 
"ChatGPT could get a credit in my course, not just a pass".
"For students it's mostly positive…but if you rely on it too much, you're losing your own critical thinking".
Observer discussed with Zheng how this will impact the creation of exams for his course. "I'll use ChatGPT to test my questions and design the exam…I think it gives a lot of challenges for academic integrity detection".
Major Australian universities have updated their academic integrity policies in response to this, including the Group of Eight (Go8) Universities; USyd, UNSW, Monash, UniMelb, UWA, ANU, the University of Queensland, and the University of Adelaide. 
The Go8 has stated that they are "proactively tackling the emergence of AI" and "revised how they will run assessments in 2023". Zheng agreed with this sentiment of ChatGPT potentially causing an epidemic of cheating that "to some extent it will".
The University of Hong Kong has also issued a temporary ban on students using the tool to assist with any coursework, classwork and assessments.
They are the first institution internationally to issue a ban, which was described by the University as a "temporary measure" until a permanent solution is found.
Observer spoke to Jack Miller, President and Co-Founder of the Machine Learning Society. 
Miller discussed the potential issues that it could raise for ANU students, especially regarding assessments and exams. 
"I don't think ChatGPT can currently write a high distinction essay… but potentially a pass or a credit. I think a solution is the creation of assignments which require thinking skills like abstract reasoning, not just the basic factual recall or cohesive writing which is present in ChatGPT".
"I think the better solution for those writing assessments is to ask what is going to be required of students in a world where ChatGPT exists. What are the skills that we humans have that ChatGPT doesn't?"
Concerns have also been raised about the inherent bias that has been seen in ChatGPT's responses, with reports it can deliver sexist or racist answers.
Miller said, "the training data is not necessarily representative of society and what would normally be spoken…often polarizing sorts of material can be more frequent on the internet".
"Groups that are underrepresented in the training corpus are not going to have as accurate a representation in the output… for example if there are simply less sentences about a particular ethnicity". 
"I think that the rules have changed…this is another step along that path where our integration with technology continues to increase".
____________________________________________________________________________________________________
Know something we don't know? Email [email protected] or use our anonymous tip submission.
If you have an issue with this article, or a correction to make, you can contact us at [email protected], submit a formal dispute, or react the Facebook post.
Want to get involved? You can write articles, photograph, livestream or do web support. We're also looking for someone to yell "extra!" outside Davey Lodge at 1AM. Apply today!
---