A Deep-Dive into Exchange: Accommodation, Financial Support & Alternative Options
---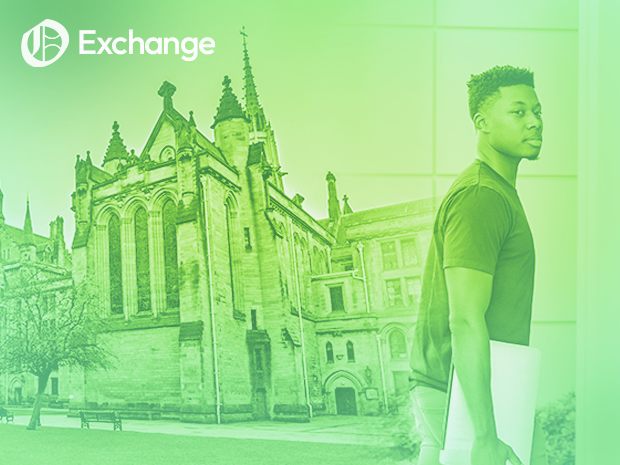 By Nuria Olive
Last week, Observer released an article about the process of applying for exchange at ANU. This week, we spoke to students about what their experiences were like with obtaining accommodation as well as the financial support options available. 
Accommodation 
Once they accepted and organised their enrolments, students who completed exchange last semester told Observer they received little to no support from ANU Global Programs regarding accommodation. 
ANU Global Programs is the ANU's body that deals with all things learning abroad, including exchange both to and from the ANU. 
Alyssa* went on exchange last semester. She moved overseas without accommodation. After staying in a hotel for a week, she was able to find an apartment to rent.
"They [Global Programs] left me to my ownsome", she expressed. 
Upon reaching out to Global Programs for assistance, she was informed that they were "not able to influence the accommodation processes" of host institutions. Global Programs also informed her that they had already reached out to her host institution as many students were in the same situation. However, there was nothing further they could do. 
Anna Persian is another student who went on exchange last semester. 
She also "arrive[d] in Europe without a place to stay, and was just lucky that I had access to hostels and Airbnbs for the first while". Although Global Programs was unable to help out, "Stockholm's accommodation is notoriously hard, and I was a lot luckier than many of my friends coming from other countries".
However, despite the provision of accommodation causing concerns for some students, many have discussed the support systems provided by the ANU that have positively impacted their learning abroad experience. 
International SOS is the ANU's health and safety provider for students overseas. The support services offered include crisis management support and access to referrals to 6,000 medical professionals across the globe, including GP's, psychiatrists and psychologists. 
Persian told Observer "it was nice knowing it [International SOS] was there…they [Global Programs] bring it up a lot and make you get the app…it had a few cool aspects like risk management in certain countries and medical advice".
Financial Support
There are a number of options available to financially support students on exchange. OS-HELP enables students to take out a government loan that adds to their HECS debt. The maximum amount for this loan in 2023 is $8,817 for students studying in Asia, and $7,348 for those studying elsewhere. 
Students can also apply for a grant under the New Colombo Plan. This grant is applicable for students studying at some institutions in China, India, Indonesia, Fiji, Hong Kong, Japan, Korea, Mongolia, Singapore, Thailand and Vietnam.
If students are able to demonstrate financial disadvantage, they may be eligible for the Vice-Chancellor's Coursework Access and Equity Bursary. 
Alyssa* received the Access and Equity Bursary which "made it pretty accessible money-wise" despite having issues with securing accommodation. 
Alternative Options
If going on exchange doesn't appeal to students but they still want to study overseas as part of their degree, there are alternative options available. 
Short Programs run for three to six weeks and can often count as a course towards one's degree. 
Host institutions for Short Programs range across Europe, the UK, Asia, the Pacific, and the Americas. 
However, the list of opportunities Global Programs provides for Summer and Winter short program opportunities is "not exhaustive". Students are able to undertake their studies at other universities. 
Academic credit can be obtained with approval from the relevant academic college at ANU. Global Programs advises that students should meet with an academic advisor from their college prior to application to ensure the course fits within their degree program.
As opposed to the exchange program where students continue to pay ANU tuition fees, the host institution is directly paid for Short Programs. The process of applying for Short Programs is a mostly independent one, with Global Programs providing "general advice".
Students enrolled in a Short Program will still be covered by ANU Travel Insurance and have access to International SOS.
Global Programs encourages students to attend information sessions throughout the year. 
This semester, Global Programs is hosting information sessions every Wednesday at 3pm. Topics so far have included how to research and fund exchange. Drop-in sessions are also held on Tuesdays in-person and Thursdays online from 2:30-3:30pm. 
And that's a wrap for our two-part exchange series! 
*Names changed for anonymity
Graphics by Will Novak
_________________________________________________________________________________________
Know something we don't know? Email [email protected] or use our anonymous tip submission.
If you have an issue with this article, or a correction to make, you can contact us at [email protected], submit a formal dispute, or angery react the Facebook post.
Want to get involved? You can write articles, photograph, livestream or do web support. We're also looking for someone to yell "extra!" outside Davey Lodge at 1AM. Apply today!
---