Global Youth Advisory Committee to be Chaired by Chanel Contos
---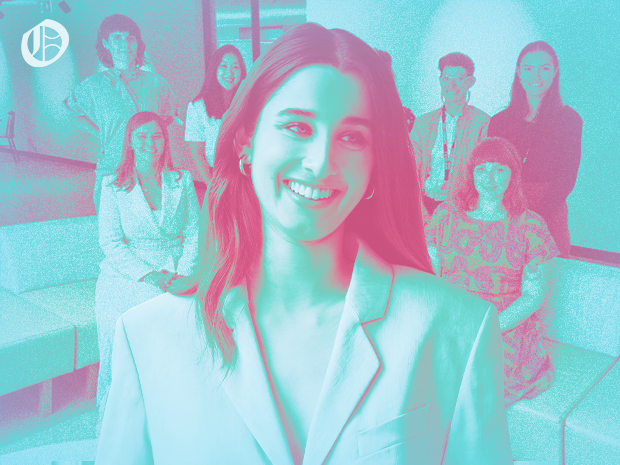 By Nuria Olive
Content Warning: This article contains mentions of sexual assault and sexual harassment.
Chanel Contos – a consent advocate most well-known for establishing the 'Teach us Consent' campaign – will be joining the Global Institute for Women's Leadership (GIWL). On 26 April, the Institute appointed Contos to chair and lead the establishment of a new committee, with a strong focus on the challenges facing young people.
The Global Youth Advisory Committee will advise the GIWL on these diverse experiences, including but not limited to gender inequality. The Committee will assist in and help facilitate GIWL's broader research, advocacy and practice. 
GIWL was established by former Australian Prime Minister Julia Gillard in 2018, focused on promoting gender equality through researching, developing, and testing evidence-based solutions. ANU became the first permanent base for the initiative in 2020. 
The Committee will consist of 30 volunteers to help inform GIWL's advocacy. Contos has spoken about the unique and often disparate "experiences of young women and policymakers".
"There is so much disconnect between the experiences of young women and policies that are made that will dictate their lives. I am hoping to help bridge that gap."  
Contos' activism first began through an Instagram story she posted in February 2021, asking viewers "if they or someone close to them had been sexually assaulted by someone when they were at school".
Within 24 hours, more than 200 people answered "Yes".
Following this, Contos launched the 'Teach Us Consent' campaign, lobbying the Australian government to make "holistic" consent and sex education mandatory, earlier, and consistent.
The campaign started as a website calling for anonymous testimonies about sexual assault experiences. To date, 6,756 testimonies have been submitted. Alongside this, the campaign's petition to Parliament has over 45,000 signatures for holistic consent education to be taught in school earlier. 
Last year, the Australian Government agreed to formally include consent education in the school curriculum from 2023 onwards. Contos said the new curriculum will cover age-appropriate issues every year from the start of school up until year 10. The new curriculum will not only focus on "comprehensive consent education", but also involve discussions on gender-based stereotypes, power imbalances and coercion.
As has been stated in the ANU's news release 'Chanel Contos joins ANU', Gillard spoke of Contos' bravery for starting "a major conversation about consent and respect among young people, as well as mak[ing] meaningful change in one of the most challenging issues we face today". 
Applications for the Global Youth Advisory Committee are open to anyone below the age of 30 who is passionate about promoting gender equality. Each Committee member's sitting term will be approximately two years. 
Applications close at 5pm on Monday 22 May.
Support Services & Resources
ANU Counselling: (02) 6125 2442 or [email protected]
ANU 24/7 Wellbeing & Support: 24/7 1300 050 327 or 0488 884 170 or [email protected]
ANU Respectful Relationships Unit: [email protected]
Canberra Rape Crisis Centre: (02) 6247 2525 (7am–11pm) or 131 444 (after hours)
1800 RESPECT: 1800 737 732
Graphics by Will Novak
_____________________________________________________________________________________________________
Know something we don't know? Email [email protected] or use our anonymous tip submission.
If you have an issue with this article, or a correction to make, you can contact us at [email protected], submit a formal dispute, or angery react the Facebook post.
Want to get involved? You can write articles, photograph, livestream or do web support. We're also looking for someone to yell "extra!" outside Davey Lodge at 1AM. Apply today!
---