ANUSA Transport Voucher Program Aims to Provide "cost-of-living relief" for Students
---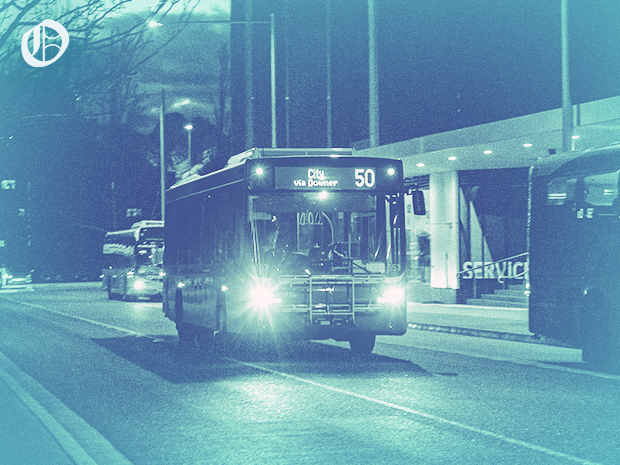 By Nuria Olive
On May 1 2023, ANUSA released its Transport Voucher Program. The program aims to assist undergraduate ANU students in need of financial support to acquire increased access to public transport. Eligible students are able to access a maximum of 20 vouchers per semester.
Observer spoke to ANUSA General Representative Brandon Lee about the initiative. 
One of Lee's main focuses when he first ran for ANUSA was "pushing cost-of-living relief" for students, proposing the idea of MyWay vouchers upon successful election.
Lee stated that the benefits of the program "are numerous", including helping to free up ANU parking spots and the environmental benefits "of having more students transition from driving to more sustainable forms of transportation". Lee believes the primary benefit of the program is financially supporting students "who often need it the most- including those who are left with no transportation option other than public transport".
To be eligible for the program, students must be undergraduate and "in a position of financial need" regarding affording public transportation. Lee emphasised that general financial hardship does not need to be demonstrated; only regarding financial need for the vouchers themselves. 
Eligibility for this criterion needs to be "stated" but "not necessarily proven or demonstrated". Therefore, the program is "not harshly selective", but rather "broadly means tested". 
The Transport Voucher Program has run previously, but was unable to continue in 2020 due to COVID-19, as the vouchers are physical. As a result, the pre-existing resources were already in place, allowing the program to be reinstated this year. 
Lee claims that ANUSA president Ben Yates was able to revamp ACT Transport's funding from the 2020 scheme that didn't run to fund the new one. Lee forecasts that this funding will continue but is "not aware of any specific set timeframe".
An ANU spokesperson has noted that ANUSA's programs are separate to their own, "but anything that assists our students is a good thing". 
The vouchers come in the form of booklets, with each one containing ten vouchers. Eligible students can gain two of these booklets per semester. The vouchers are concession, meaning students should have their student ID with them at all times whilst travelling. 
To apply, students are to fill out an application form, provide evidence of enrolment as an undergraduate, and send this information to [email protected]. 
Support Services
ANU Financial Advice and Assistance Information: https://www.anu.edu.au/students/health-safety-wellbeing/spending-well/financial-advice-and-assistance 
ANU Counselling: (02) 6125 2442 or [email protected]
ANU 24/7 Wellbeing & Support: 24/7 1300 050 327 or 0488 884 170 or [email protected]
Graphics by Will Novak
___________________________________________________________________________________
Know something we don't know? Email [email protected] or use our anonymous tip submission.
If you have an issue with this article, or a correction to make, you can contact us at [email protected], submit a formal dispute, or angery react the Facebook post.
Want to get involved? You can write articles, photograph, livestream or do web support. We're also looking for someone to yell "extra!" outside Davey Lodge at 1AM. Apply today!
---