How Does The Federal Budget Affect Students?
---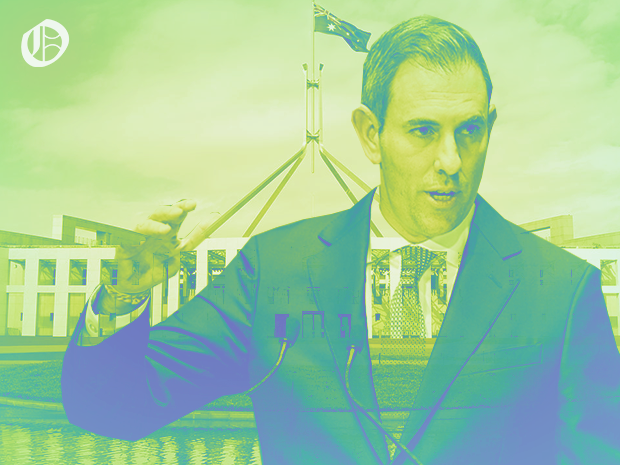 By Saffron Geyle, Nuria Olive and Hannah Farrow
The Australian Government has unveiled its Federal Budget for 2023-24, projecting a surplus of $4.2 billion for the current financial year. A predicted cash deficit of $13.9 billion for 2023-24 raises concerns as university students await to determine the impact of this budget on them. 
Some of the main areas in which the 2023-24 budget will directly impact students is through education sector changes, rental support, access to healthcare, and climate action.
Education Sector:
In a move that has sparked discussions among students, the Higher Education Contribution Scheme (HECS) will be indexed to 7.1% on June 1. This change has drawn criticism from ANUSA, which opposes the higher indexation. 
International students, on the other hand, will face a cap on working hours, with a maximum of 48 hours per fortnight. This reinstatement comes after the removal of the cap during the COVID-19 pandemic, and represents an increase from the pre-pandemic limit of 40 hours. Moreover, international student graduates will now be eligible to work in Australia for an additional two years following the completion of their studies. 
Furthermore, an investment of $4.3 million per annum will be made in the Higher Education Disability Support Program, aiming to engage and support more students with disabilities in higher education.
AUKUS
To support the nation's nuclear-powered submarine program and broader AUKUS (Australia-UK-US) priorities, the budget allocates $128.5 million to fund 4,000 additional university places in STEM disciplines. Concerns have been raised by ANUSA and the ANU Society for the United Nations regarding the budget's allocation of more than $4 billion to expand the Australian Defense Force's missile capabilities and weapons production, along with the $9 billion slated for the AUKUS nuclear-powered submarine project.
Defence Minister Richard Marles stated that "The Albanese government has made no secret that we are willing to make the hard decisions in order to get the best outcome for our ADF".
"Ultimately, Defence spending will grow over the medium term, which is in line with the strategic circumstances."
Financial Support and Housing:
The budget brings good news for students reliant on government financial assistance. Jobseeker, Youth Allowance, Austudy, Abstudy, and Disability Support Pension (Youth) recipients will receive a $40 fortnightly increase in payments. 
This change is to come into effect in September of this year, and will be accessible by students and individuals on the above payment plans. 
Treasurer Jim Chalmers said that the Government has "struck the right balance between what we can afford and taking into consideration the economic pressures in the economy".
"We understand that there will be people who are saying [what we've done] is not enough. There will be some who will be saying it is too much."
Household Energy Upgrades Fund:
Recognising the need for sustainable living, the government has invested $1.3 billion into the Household Energy Upgrades Fund. The fund aims to provide low-interest loans for energy-saving home upgrades and fund energy performance improvements in social housing. Approximately 5.5 million households, including students receiving government financial assistance, will also receive a one-off payment to assist with the pressures of rising electricity bills, which are forecast to increase by up to 20%.
Healthcare Reforms:
The budget focuses on improving access to healthcare services and reducing out-of-pocket costs. Over 300 Pharmaceutical Benefits Scheme medicines will be dispensed in greater amounts, enabling eligible patients to obtain two months' worth of medicine for the price of one prescription. This change is expected to save patients $1.6 billion in out-of-pocket costs over four years. 
Additionally, Medicare will receive a $3.5 billion injection over five years as an incentive for bulk-billing, aiming to improve affordability and access to primary care.
Mental Health Initiatives:
The budget allocates $586.9 million for improved mental health services. The investment includes the expansion of critical services, addressing urgent gaps, and providing support for workplaces, children and young people, individuals impacted by natural disasters, and First Nations communities.
Not only will there be expanded services for individuals with severe mental illness who are not in the National Disability Insurance Scheme (NDIS), but there will also be a focus on upskilling the broader health workforce to better recognise and respond to mental health issues. The budget also emphasises the protection of vulnerable members of the community, including refugees, migrants who have experienced torture and trauma, and culturally and linguistically diverse communities.
Vaping and Smoking:
To combat smoking and vaping, the government has allocated $737 million in funding. Additionally, the tax on tobacco will increase by 5% annually for the next three years, aiming to discourage smoking.
Professor Simone Pettigrew, Director of Health Promotion and Behaviour Change at The George Institute for Global Health, expressed her support for the changes being made.
"This is a major health policy initiative and it is really encouraging to see Australia taking the lead in this area."
"It is good to see that the government has listened to the advice of experts on maintaining a strong focus on tobacco as well as vaping. While smoking rates continue to decline, tobacco still causes 44% of all cancer in Australia."
Climate Action:
Recognising the need for a transition to a sustainable future, the budget includes the establishment of an $83.2 million Net Zero Authority. This authority will coordinate an orderly transition for Australia's transition-exposed regions and work to corral transition activities and private sector investment into industrial regions.
Climate Action Minister Reece Whitby stated that the "McGowan Government is continuing to invest in climate action and adaptation. This sends a strong signal about our priorities and leadership". 
"Decarbonising our economy to protect WA's environment for future generations is essential to the growth and economic diversification of our State."
Energy Minister Bill Johnston also commented that the government is "committed to investing in projects that will help decarbonise State-owned Synergy…".
"We want to unlock critical investment in clean energy infrastructure and technologies to help position our State as a green energy powerhouse."
Water Minister Simone McGurk was also in support of this initiative.
"When operating at full capacity, the new desalination plant, powered by renewable energy, will provide 100 billion litres of safe, clean drinking water for Western Australians every year."
In his reply as Opposition Leader, Peter Dutton condemned the budget, stating that "federal Labor's budget will do little to help Australians struggling with the rising cost of living". Dutton also asked for a raise in the tax-free income threshold for individuals with part-time work, rather than an increase in jobseeker and youth allowance payments.
"…somebody on an unemployment benefit could earn considerably more than $40 through ten hours of work a fortnight…"
Dutton also expressed his concerns of population increase from overseas migration, which he believes will lead to the worsening of the current housing crisis in Australia.
"The government is now proposing to bring in almost 6000 people per week, which will make a bad situation worse."
As the budget unfolds, university students across the country are closely observing its implications for their future. The measures outlined above highlight the government's efforts to address key areas affecting students, including education, financial support, housing, healthcare, mental health, and climate action. 
Disclaimer: The information provided in this article is based on the Australian Federal Budget for 2023 and is subject to potential changes and further legislative processes.
Graphics by Will Novak
___________________________________________________
Know something we don't know? Email [email protected] or use our anonymous tip submission.
If you have an issue with this article, or a correction to make, you can contact us at [email protected], submit a formal dispute, or angery react the Facebook post.
Want to get involved? You can write articles, photograph, livestream or do web support. We're also looking for someone to yell "extra!" outside Davey Lodge at 1AM. Apply today!
---