Life as an SR: Unpacking the Experiences of Senior Residents Across Different Colleges
---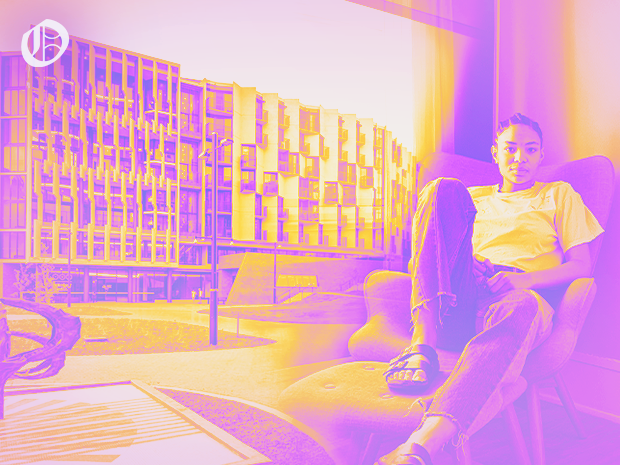 By Maya Auld
One of the most common leadership roles at ANU is that of the student leaders who reside within on-campus colleges and halls. Generally known as Senior Residents (SRs), these leaders are often delegated the responsibility of overseeing and caring for the residents living in their corridor. But how does the role of SR vary from college to college when it comes to what is required and how they are compensated? 
In an effort to answer these questions, Observer reached out to student leaders from undergraduate residences to garner an insight into what their leadership role entails and what incentives they receive. Through this, Observer attempts to distinguish the similarities and differences between Halls as well as the primary positives and negatives that come with being an SR.
It has been reported by some SRs that the workload expected outweighs the incentives provided to be a leader. 
Across the colleges surveyed, there are a few similar features of the SR role. The first being duty shifts which entail being on-call for emergency response and lockouts, fire warden duties and building rounds.
This responsibility was cited by most respondents as the most challenging aspect of their role, often "disrupting the sleep" of leaders for menial reasons which could have been mitigated.
However, one SR highlighted "I would rather have residents call me if they are on the fence as to whether their issue warrants a call, irrespective of the time of day. I would feel more at peace knowing the issue has been resolved rather than having a ressie dealing with something out of their ability and comfort zone."
For most residences, there is also a robust escalation process in place to deal with issues above what SRs are expected to deal with, usually being passed onto community coordinators or college life managers.
Another responsibility includes organising events for the residents that reside on the same floor as them, such as corridor sports, social events, and arts competitions. This is generally more casual than interhall events but is considered crucial in establishing a sense of community and resident culture. 
A third common job role is attending weekly meetings with community coordinators, other SRs and advocacy teams within the residence to discuss current and ongoing plans throughout the contract term.
All SRs are required to undergo rigorous pastoral training prior to the commencement of residential contracts. The range of workshops include but are not limited to, first aid training, mental wellbeing training, consent and relations modules, and by-stander training to equip residents with the skills to safely intervene in everyday situations where there is a risk of harm. 
Other responsibilities SRs hold, although not unanimous across all residences, are being sober at college events that tend to include drinking, offering academic support, organising college events and contributing to college development portfolios. 
One discrepancy that emerged based off of interviews was that there are extreme variations in rent subsidies for student leaders across campus. Reportedly, some residential halls offer a full rent subsidy whereas others receive varying percentages off of their rent. Alternatively, some residences offer a fortnightly payment plan in the form of a scholarship. 
Observer also discovered overwhelmingly there is a significant disparity between the amount of students SRs are responsible to care for across halls. For example, at Wamburun, the maximum number of student's an SR is responsible for is 22. Whereas at Johns, the number of students for an SR per corridor is approximately 50. The general consensus Observer received was a smaller SR to student ratio felt they were able to perform the job roles to a higher standard. 
Alternatively, SRs with a larger amount of student's to care for feel extremely pressured with the amount of responsibility. When asked if there was anything they would change about their role, one SR from Burton and Garran Hall (B&G)  told the Observer they would like to see the workload spread out between more leaders, in this person's case having two SRs per floor as opposed to one. 
"It's really hard to keep track of the wellbeing of 32 people. I believe B&G has one of the highest SR to resident ratios of any hall and I could definitely see the benefits of a smaller ratio for SRs and residents alike".
The responsibility of SR roles is felt to be unevenly spread within Residential Halls as many responses mentioned fellow leaders have failed to step up to the required obligations.
One student leader commented "There is definitely a difference between what some SRs do, which is the bare minimum, and what other SRs do, which is general community building activities and supporting other leadership and admin teams"
It was also reported by some SRs that the workload expected outweighs the incentives provided to be a leader. 
One SR from recently opened residential hall Yukeembruk reported "I found the workload to be rather overwhelming at the beginning of the semester, and it seemed that was not just the experience of the SR team, but also the staff who were under extreme pressure and have now gained a number of recruits. I do believe that our residence would have benefited significantly from more planning with both the SR team and wider staff team prior to late January."
Overall, Observer received mostly positive feedback from SRs when asked about their reasoning behind running for a leadership position.
An SR from Wamburun stated, "Aside from financial incentives, a great incentive and benefit of being an SR is working with an amazing group of peers. You get to develop a great relationship with so many different incredible individuals which is something truly invaluable."
From Yukeembruk, "I have loved meeting a new community of leaders from across the entirety of the ANU colleges, and despite some hurdles the SR team communicates very effectively and has bonded immensely."
From Fenner, "the largest incentive is the opportunity to give back to the hall and help assist new residents with their transition from living at home to living in residence."
From John's, "I love getting to know people, their lives, and trying to help them the best I can, everyone in my corridor seems genuinely lovely people all trying to do and achieve their best, my job is just to help them – I have always only ever viewed the role as a safety net."
"I would encourage anyone interested in leadership to go for an SR role, it is extremely fulfilling and I have made a great new group of friends. Ultimately it is a big responsibility, but if you put in the work and are willing to take on a challenge, it is a fantastic way to develop skills you will be able to use later in life."
*The names of the leaders have been left anonymous for privacy reasons 
Graphics by Will Novak
*An earlier version of this article contained incorrect information about the Fenner Hall's maximum student capacity for Senior Residents. The article has been amended accordingly and we apologise for the error.
_________________________________________________________
Know something we don't know? Email [email protected] or use our anonymous tip submission.
If you have an issue with this article, or a correction to make, you can contact us at [email protected], submit a formal dispute, or angery react the Facebook post.
Want to get involved? You can write articles, photograph, livestream or do web support. We're also looking for someone to yell "extra!" outside Davey Lodge at 1AM. Apply today!
---