"Punches above its weight": Who are Peppercorn?
---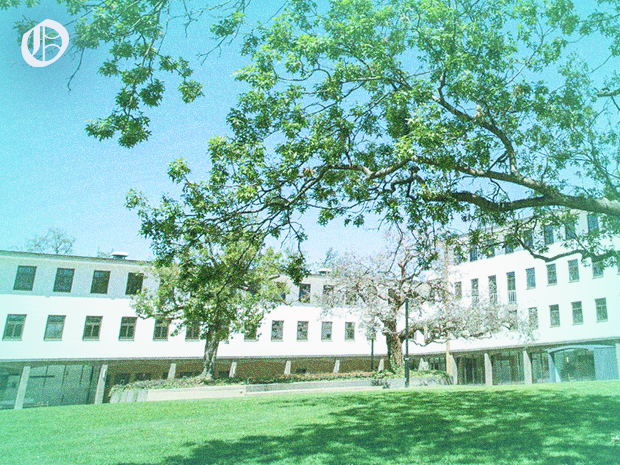 By Rowey Worner Butcher
You might not recognise the name, but you've likely seen some of their work around campus. Peppercorn, ANU Law Students' Society's (LSS) Magazine have become more visible on social media and on campus, providing "Spicy solutions to student problems", satirical news articles as well as meme-inspired forays into the world of Artificial Intelligence (AI). 
In the spirit of promoting a healthy level of diversity in student media across the ANU, Observer had a chat with some of the team at Peppercorn to see what they're all about. 
Peppercorn Magazine, or Peppercorn, as it is now known, originated in 1969, as what the current Editor-In-Chief Callum Florance describes as a "glorified newsletter". Its origins were simple: describing current events in the ANU LSS, before eventually evolving to publish more academic pieces and engage with the legal community more broadly. 
Peppercorn still maintains its relevance in the collective conscience of ANU law students, even after existing on a small budget provided by the LSS (and now partially sponsored by Clayton UTZ) for over half a century. 
When asked why she thought Peppercorn had maintained its relevance and popularity for so long, Magazine Director Aisha Collins stated, "to make a sweeping generalisation, I definitely think there's a strong sense of solidarity among law students at ANU."
"The ANU LSS maintains a very strong presence on campus, and are always organising events… and I definitely believe this is a strong contributing factor to the cultivation of community amongst law students,"
"I like to think that Peppercorn contributes to this sense of community by encouraging and celebrating such a broad range of submissions."
Florance pointed to the LSS as the reason for the longevity of Peppercorn. "The ongoing popularity of Peppercorn is informed by the remit of the LSS, alongside the agenda (and patience and spare time and energy) of whoever the Editor-in-Chief is at the time and the creativity and enthusiasm of their team" he stated. 
But what about the Bishop and Schmidt by Balenciaga? 
"The Bishop & Schmidt by Balenciaga piece came to me like a fever dream after watching a few by Balenciaga memes and going to sleep" Florance stated. "I then found the actual process of using these AI generators to create the video quite rewarding, which then led to me fleshing out the piece to include some takeaways on how AI will replace us all."
Aside from Balenciaga, Peppercorn publishes art, satirical investigative journalism pieces, and has a segment "Laugh, Pronounced 'Law'" which is dedicated purely to legal jokes. 
Observer asked some of the team at Peppercorn why they thought it important to publish both creative and academic pieces in the magazine. 
"I believe that the role of art is integral to any magazine setting, especially one like Peppercorn where the concepts being raised are so strong and political by nature," stated Peppercorn's Art Director, Ella McGrath.
"I also just believe creative pieces within Peppercorn in general make the content more engaging, accessible, and interesting," she said. 
On the importance of Peppercorn amidst the breadth of other student media outlets on campus, Florance stated "I'd definitely say that all student media outlets need to understand their purpose and what makes them distinct from the rest." 
"Peppercorn is lucky because its purpose is also tied to the LSS, so we can take risks and push into the ANU student media game," he continued. 
"We're small players in the ANU student media game, so I think some students find it amusing and fun to come across this small niche mag that punches above its weight." 
Collins continued, "I like to think of the Peppercorn magazines as a sort of time capsule."
"There's something really cool about being able to produce a body of work that serves as a tangible record of the ANU Law School zeitgeist during any given semester." 
"When I first joined the Peppercorn team as Magazine Director, I spent a lot of time looking back at previous Peppercorn issues for inspiration, and it was so cool to read back on what the student body considered the most pressing issues at the time- be it legal, political, social or university centric." 
When asked for any final comments, Florance commented, "Peppercorn is a vibe. Contribute to us. Become us." 
Peppercorn accepts and encourages written and artistic submissions from the entire ANU student base. Paperbacks for the first edition of 2023 are currently being printed and will be available in the next few weeks. 
Graphics by Will Novak
Know something we don't know? Email [email protected] or use our anonymous tip submission.
If you have an issue with this article, or a correction to make, you can contact us at [email protected], submit a formal dispute, or angery react the Facebook post.
Want to get involved? You can write articles, photograph, livestream or do web support. We're also looking for someone to yell "extra!" outside Davey Lodge at 1AM. Apply today!
---