Ringing the Bell on the New Vice-Chancellor: An Introduction to Distinguished Professor Genevieve Bell.
Posted On October 19, 2023
---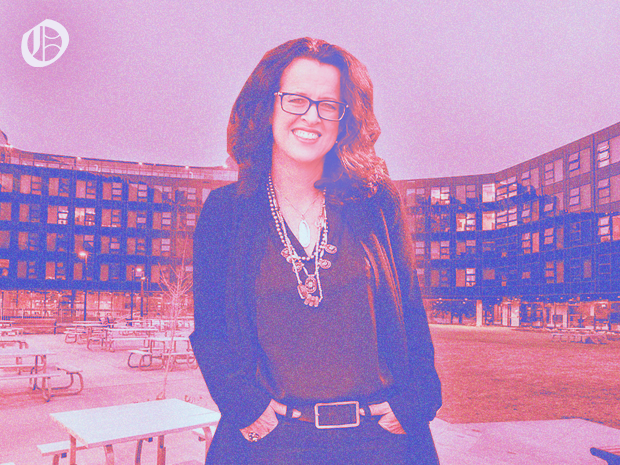 By Sophie Felice 
ANU recently announced the appointment of Distinguished Professor Genevieve Bell AO FAHA FTSE as the Vice Chancellor and president of ANU, taking over from Professor Brain Schmidt AC from January 1st, 2024.
The long list of acronyms after Distinguished Professor Bell's name signify some impressive accomplishments. She is an officer of the Order of Australia (AO), being recognised for her service to education, specifically in cultural anthropology and the social sciences. 
Additionally, she is a Fellow of both the Australian Academy of the Humanities (FAHA) and the Australian Academy of Technology and Engineering (FTSE); honours awarded for outstanding and significant academic contribution to the study of humanities and to the applied study of science, technology, and engineering, respectively.
Professor Bell additionally is a non-executive director of the Commonwealth Bank of Australia, a position that she will be relinquishing upon the start of her time as Vice Chancellor at ANU. 
Distinguished Professor Bell completed a combined Bachelor and Master of Arts at Bryn Mawr college, a women's liberal art college, in Pennsylvania. Bell studied Anthropology, which continues to be a career-long academic focus. 
She completed her PhD, also in Anthropology, at Stanford university, after which she joined tech giant Intel, in the Silicon Valley. Intel is one of the biggest manufacturers of semiconductor chips in the world and has revolutionised the technology industry through its research, design and production capabilities. 
Bell was a key researcher and guide for Intel's product development for 18 years, during which time she was also a thinker in residence for two years for the State Government of South Australia. 
Distinguished Professor Bell joined the ANU in 2017 at which time she founded the 3A institute in collaboration with CSIRO's Data61. The 3A Institute at ANU, under the Direction of Professor Bell, aimed to develop new applied science for the responsible and sustainable management of artificial intelligence, data, technology, and their impact on humanity. 
Bell is also the founder and Director of the ANU School of Cybernetics, established in 2021 and located in the College of Engineering, Computing and Cybernetics. The school was the first new school to be established at ANU in 30 years. 
Professor Bell was appointed by the University Council under the management of University Chancellor Julie Bishop. 
Graphics by Will Novak
 __________________________________________________________________________________
Know something we don't know? Email [email protected] or use our anonymous tip submission.If you have an issue with this article, or a correction to make, you can contact us at [email protected], submit a formal dispute, or angery react the Facebook post.
Want to get involved? You can write articles, photograph, livestream or do web support. We're also looking for someone to yell "extra!" outside Davey Lodge at 1AM. Apply today!
---