News You Might Have Missed: Week 7
Posted On September 22, 2019
---
By Annemiek Dols
If you were too traumatised by swooping magpies to pay attention to what was happening on campus this week, we are here to catch you up.
Activism
On Friday, students gathered in Kambri to protest inaction on climate change. They then walked to Glebe Park to participate in the Global Climate Strike. 15,000 people attended the demonstration.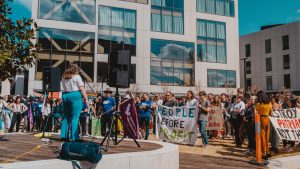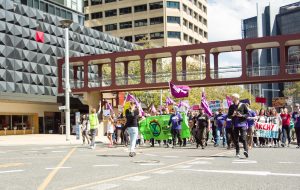 Campus
The inaugural Kambri market booths were also held Friday. Products on offer included fruits and vegetables, desserts, bread, soap, and clothing.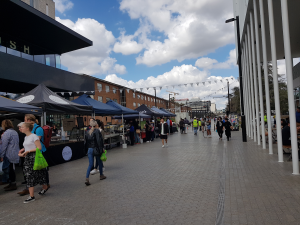 Students are able to operate a stall by applying on the Kambri website. The market will take place every Friday until 22 November.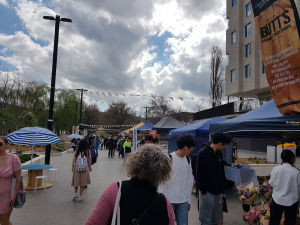 Colleges and Halls of Residence
Over the break, a Residential Forum was held on campus. This forum reiterated many concerns raised at the first Forum last term, and by the strike held on ANU's Open Day. This included the removal of the Deputy Heads of Halls, with the ANU planning to implement a new pastoral care model from 2020. Other issues discussed were consultation, transparency of spending, and occupancy contract length. 
Photography by Tristan Khaw, Bhuwan Bansal and Annemiek Dols 
Know something we don't know? Email [email protected] or use our anonymous tip submission.
If you have an issue with this article, or a correction to make, you can contact us at [email protected], submit a formal dispute, or angery react the Facebook post.
Want to get involved? You can write articles, photograph, livestream or do web support. We're also looking for someone to yell "extra!" outside Davey Lodge at 1AM. Apply today!
---