ISD Officer Resigns Citing "Lack of Support"
---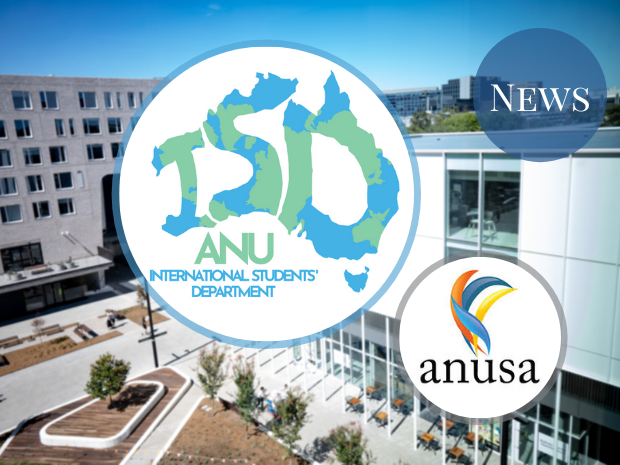 By Lottie Twyford
Last week, International Students Officer LC Yip announced her resignation, effective as of Thursday 16 July, on the International Student Department (ISD) Facebook page.
Yip cited a tumultuous Semester in which she had been navigating the impact of travel restrictions and the COVID-19 Pandemic. She said that the experience has left her in a " near constant state of burnout this past semester" and that she now needs to "prioritize [her] own well-being". LC had previously mentioned that she had repeatedly contemplated resigning throughout the Semester, which she described at SRC 4 as "emotionally draining".
Yip told Observer that her "resignation largely stemmed from the fact that I have lost trust in the organisation's ability to support me." She added that "the lack of support and escalation mechanisms exposes many (especially Department Officers) to…trauma".
Due to an increase in the number of students requiring assistance in the ongoing pandemic, she "dealt with many triggering incidents largely untrained and unsupported". She also notes that , though the circumstances have been heightened this year, the lack of support is a "recurring problem each year". At SRC 4 ,Yip highlighted  an instance where she had to assist a student until 5 o'clock in the morning, and asked that more training be given to Department Officers. She referred to the current system as "bullshit sometimes", adding that the ANUSA Executive needs to stay in more constant contact with Department Officers and not just be "ticking boxes".
Yip further commented to Observer that "if ANUSA wishes to continue navigating the ongoing complexities of the pandemic and any future crisis to come, it needs to first ensure they are adequately supporting and equipping their representatives instead of repeatedly running them dry."
ANUSA President Lachy Day told Observer that, since Yip's comments at SRC 4, he has "made an active effort to meet with the autonomous Department Officers to discuss these concerns and build a way forward". According to Day, "this will include increased communication and training opportunities, as well as setting good foundations of support in place" for current and future Department Officers. However, he did not specify what these training opportunities would look like. Day said that Yip has "done a phenomenal job as International Officer in one of the toughest years that anyone could have had".
Her departure means that there is currently a casual vacancy for the International Student Officer role. Students who are members of ISD are eligible to nominate for the position, with applications closing at 5 PM on Friday 24 July.
In the Facebook announcement of her resignation, Yip  notes that as the pandemic will continue to have ramifications for international students who are "scattered all around the world [with] others [or] stuck in Australia with little welfare support", and expressed her hopes that the rights and voices of this "significant part of the ANU community" will continue to be both "heard and supported" in the coming Semester.
The ANU has acknowledged that this year has impacted heavily on international students. In recognition of this hardship, ANU also set up a travel bursary specifically for international students, in addition to the extra $1 million of funding directed towards ANUSA and PARSA's emergency programs. The bursary would function alongside various other bursaries and special dispensation for fee relief. The support services available to international students are outlined on this webpage.
An ANU spokesperson told Observer that there are currently plans to look at
"ongoing financial support through ANUSA and PARSA's hardship bursaries, as well as the establishment of an ANU Study Hub in mainland China to support and provide services for our international students there".
The Spokesperson said that the University recognises that 2020 has been a "tough year for all our students, and in particular our international students who are in Australia studying far from home or overseas and studying far away from our vibrant campus".
To further support international students, "the University will continue to provide remote academic skills and scholarly information services, as well as our extra-curricular English and Wellbeing Enhancement Series program free of charge to international students". The spokesperson further noted that courses and support services will be available remotely to accommodate students who are not able to travel to Canberra .
The spokesperson also confirmed that the flight corridor to Canberra for international students will be trialed when it is "safe to do so", stating that international students are "an important part of our community and our lecture halls, classrooms, [and] labs".
On 18 July, the Federal Government announced a host of measures designed to streamline the return of international students to Australia, with the granting of student visas in locations outside of Australia to re-commence, along with the ability to re-apply for student visas free of charge. Online study will count towards the Australian study requirement for a post-study work visa, and additional time will also be given to applicants to provide English language results.
Graphic by Rebecca Zhong.
Know something we don't know? Email [email protected] or use our anonymous tip submission.
If you have an issue with this article, or a correction to make, you can contact us at [email protected], submit a formal dispute, or angery react the Facebook post.
Want to get involved? You can write articles, photograph, livestream or do web support. We're also looking for someone to yell "extra!" outside Davey Lodge at 1AM. Apply today!
---