PARSA Election Wrap-Up: "Advocate" Controls PARSA Exec and PRC
Posted On September 26, 2020
---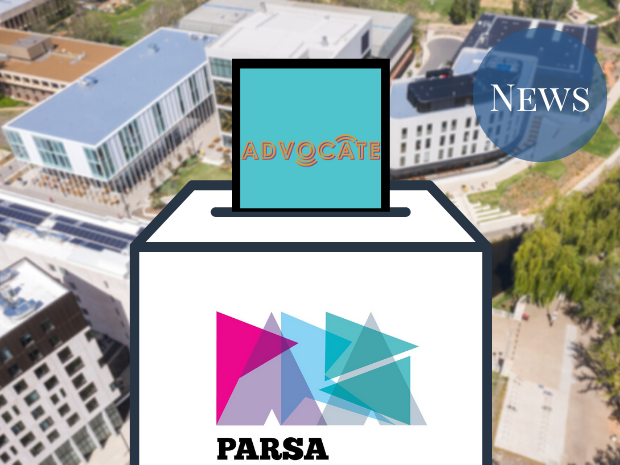 By Brandon How
'Advocate for PARSA' have dominated the 2021 PARSA elections, winning around 80% of the Postgraduate Representative Council (PRC) positions that were contested this year. 
Advocate candidates have been elected to all four executive positions. Eve Walker will be the 2021 PARSA President, and will also serve as the Postgraduate Member on ANU Council (PMAC). Currently, Walker holds the positions of PARSA Education Officer and College of Law Coursework Officer. 
After a week of voting,  'Advocate' celebrated the election result by uploading an image of several glasses containing alcoholic beverages being toasted to their Facebook page. They stated that they would "release a statement about how proud we are to represent the ANU's student body" on Saturday morning. In the post, Advocate also pledged to "stand by all" of their electoral promises. An overview of the policy platform for 'Advocate' and 'ANU United' can be found here. 
In the expected Facebook post, made this morning, Walker extended her "sincerest thanks" to her "supportive team" and all those "who voted in this year's election". She also emphasised that the election result was not "my win" but "ours", referring to all the members of her ticket. Furthermore, Walker encouraged students who "have any concerns about university administration or governance" to get in contact with her. 
Four independent Directors of the PARSA Board were elected uncontested. They will each serve a two-year term, as outlined in the PARSA Constitution.
Although there are 6 casual vacancies amongst PRC Officer positions, 'Advocate' won 12 of the 15 Portfolio Officer positions and 6 of the 14 College Officer positions. Meanwhile, 'ANU United' managed to secure 1 Portfolio Officer position and 2 College Officer positions. There were also 2 independent College Officers elected this year. An explanation of the function of these roles can be found here.
All electees will begin their roles in six weeks time, in accordance with the PARSA constitution. The full results can be found below. Electees marked with an asterisk were uncontested.

This article has been edited to include the Environment Officer
Graphics by Brandon How and Rebecca Zhong
Know something we don't know? Email [email protected] or use our anonymous 
If you have an issue with this article, or a correction to make, you can contact us at [email protected], submit a formal dispute, or angery react the Facebook post.
Want to get involved? You can write articles, photograph, livestream or do web support. We're also looking for someone to yell "extra!" outside Davey Lodge at 1AM. Apply today!
---