ANU Seeks To Reopen Unfair Dismissal Hearing With New Evidence
---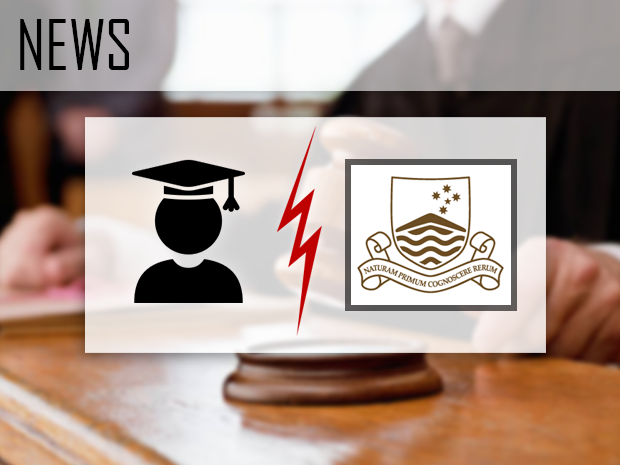 Clarification: An earlier version of this article included contested information which was not in the reported interlocutory decision. This information has since been removed and amended.
By Brandon How, Rebecca Zhong and Declan Milton
ANU has requested the reopening of the Fair Work Commission (FWC) hearing on the dismissal of former Mathematical Sciences Institute (MSI) Professor Dr Scott Morrison. The request was made after a second student came forward alleging that Morrison acted in an inappropriate manner towards them. 
Morrison was dismissed by ANU at the start of last year after it was alleged that he breached the staff code of conduct through "serious misconduct" towards a student. Morrison then brought an unfair dismissal claim against ANU last year, with FWC proceedings commencing on 25 November. It was initially expected that each side would make their final oral submissions on 9 March. 
The evidence involves an additional student, who approached the University about their 2016 interactions with Dr Morrison. The University's submission to the FWC described the evidence as "relevant" because it "demonstrates inappropriate conduct by a senior academic with respect to an undergraduate student". The University also alleges that it "is clearly relevant to whether the ANU can be confident he can be trusted to safely interact with students". Morrison's submission against the addition of the new witness states that it is not relevant as the student was involved in a different faculty to Morrison – and as the Code of Conduct does not prevent "lecturers from engaging in intimate relationships with students outside their faculty".
During oral submissions, Morrison's barrister denied that the new evidence is relevant to the case, stating that having "a crush on a young woman…is not a valid reason for termination". Morrison's barrister argued that the evidence presented by ANU displayed "a consensual friendship", which continued even after the additional student expressed disinterest in a romantic relationship.
The University's barrister argued that the student's testimony to the University indicates Morrison's "tendency to put his own interest" ahead of students and highlighted the similarities between his conduct towards the additional student and the student who filed the initial complaint against him. Further, ANU's barrister claims that this evidence contradicts Morrison's previous claim that his conduct towards the relevant student was "exceptional" and "isolated".
Although ANU's barrister conceded that there is no policy explicitly prohibiting undergraduate relationships, she stated that "part of the University's reason" for wanting to include this additional evidence was that their case against Morrison was much broader. To this end, it was submitted that Morrison has "[failed] to uphold the good name of the University, to exercise good judgement…and [in his] duty to give respect to students". Further, they also suggest that the new evidence may have a bearing on the remedy being sought to reinstate Morrison's position at MSI.
Morrison's barrister was adamant that there was "no breach of any part of the code of conduct" and that on the basis of the ANU's arguments, Morrison's dismissal would effectively mean there is "blanket prohibition on any friendship" between academic and students. They also argued that "adults who work in an educational situation should be able to be free" to have relationships with each other. 
When asked by Observer about his thoughts regarding the University's request to reopen the hearing, Morrison said "we will have to wait to see what the Fair Work Commission decides to do". 
Support is available:
ANU 24/7 Wellbeing and Support Line: 1300 050 327
(9am-5pm, Mon-Fri)
or
ANU Counselling: (02) 6178 0455
(8am-5pm, Mon-Fri)
1800 RESPECT: 1800 737 732
Lifeline: 13 11 14
Graphics by Joseph Oh
Know something we don't know? Email [email protected] or use our anonymous tip submission.
If you have an issue with this article, or a correction to make, you can contact us at [email protected], submit a formal dispute, or angery react the Facebook post.
Want to get involved? You can write articles, photograph, livestream or do web support. We're also looking for someone to yell "extra!" outside Davey Lodge at 1AM. Apply today!
---