A Year on and Wage Theft Remains on Campus
---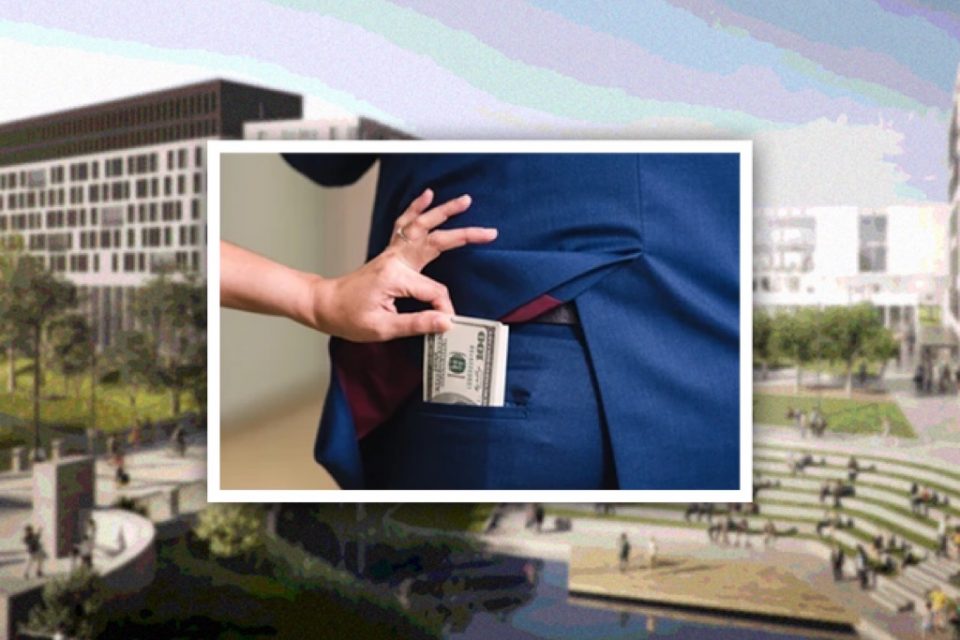 By Tom Kersten
A year on from reports of widespread wage theft on-campus, several students are still being unfairly treated by businesses in Kambri. Despite ANU devising plans to tackle the problem last year, wage theft still remains prevalent on campus. 
An international student who used to work at Daily Market alleged being significantly underpaid during their three years of employment. "For me, my pay was initially $13 per hour, and I got a raise to $15 per hour, which was still underpaid", she said.
Daily Market is covered under the 'General Retail Award', requiring employees aged 18  to receive a minimum of $18.74 per hour. This rate excludes penalty rates, which the student said they never received, even though they worked primarily on Sunday. 
The student stopped working at Daily Market at the beginning of this year, by which point they were 20 years old. According to the award, the student should have begun to receive $27.23 per hour. Instead, the student remained on $15 per hour.
Further, the former Daily Market employee told Observer that payslips would only be issued on request. 
"International students usually get a very low pay while local Australians get an hourly rate according to the minimum pay", they said.
An international student, who is friends with many employees in Kambri, said "the employee situation seems quite bad…especially for international students".
"It's very hard to raise a voice when you get almost no power, what might end up is just you losing the job", they said.
In a statement to Observer, the International Students Department said wage theft "is one of the next issues" they will be working on and they believe "there shouldn't be wage theft on campus or anywhere". They urge students to stay updated with their social media pages where they will share information on the campaign.
Observer has also been informed about alleged payment issues by two employees at the Kambri outlet of Chatime. One employee, an international student, said that when the pandemic hit payments were switched to cash and the rate was reduced. They switched to a part-time role as they would get "twenty guaranteed hours every week", however in reality they only received 10-15 hours per week. 
As a Chatime employee, this student's wage rate is covered under the 'Fast Food Industry Award'. For a part-time employee aged over 21, they are entitled to $21.78 per hour, however when the switch to cash was made, they now only receive $21 per hour. Penalty rates and superannuation were also ignored by the employer. The international student said getting underpaid and working less hours than promised is "basically my whole scenario".
The second Chatime employee alleged they were also being paid cash at a lower rate than before the pandemic. Despite being a casual worker, the employee was also switched to reduced part-time rates. 
Another student who works in Kambri, told Observer on the condition of anonymity that their shifts were hardly ever longer than two hours.
"We work 1-2 hours every shift…and this depends on how busy it is, which we won't know until we get told to leave" they said. This is less than the minimum of three hour shifts required by the Fast Food Industry Award.
The Young Workers Centre Canberra (YWC) told Observer, "we know that the majority of young people work in casualised, insecure work with minimal guaranteed protections at work and limited recourse to assert their rights…this means it's easier for bosses to get away with exploiting us or pressuring us to work".
YWC recently launched a petition, campaigning for legislative changes in the ACT, demanding more secure jobs for young people. "Young workers do important and essential jobs that keep our economy running" the petition reads. "But young workers aren't treated with the respect and dignity they deserve. Instead, young people are having their wages stolen, being bullied and harassed at work".
ANUSA President Madhumitha Janagaraja told Observer that ANUSA will continue to advocate for action against wage theft. Janagaraja stresses that "employers are bound by their contractual obligations to follow the law and treat their employees with respect". ANUSA strongly encourages anyone affected by wage theft to get in touch where they can receive legal advice. "We are able to use this knowledge to take action with ANU" Janagaraja said.
A report released in June 2020 by the Migrant Worker Justice Initiative found that out of nearly 2500 international students surveyed throughout Australia, 77 percent were paid below the minimum casual wage. Additionally, 32 percent of students studying a Bachelor degree received less than $12 per hour.
Young Workers Canberra urges any students that have experienced employment issues to contact them and seek advice through their website.
Know something we don't know? Email [email protected] or use our anonymous tip submission.
If you have an issue with this article, or a correction to make, you can contact us at [email protected], submit a formal dispute, or angry react the Facebook post.
Want to get involved? You can write articles, photograph, livestream or do web support. We're also looking for someone to yell "extra!" outside Davey Lodge at 1AM. Apply today!
---