ANU releases 'Student Safety and Wellbeing Plan' two days prior to NSSS Results
---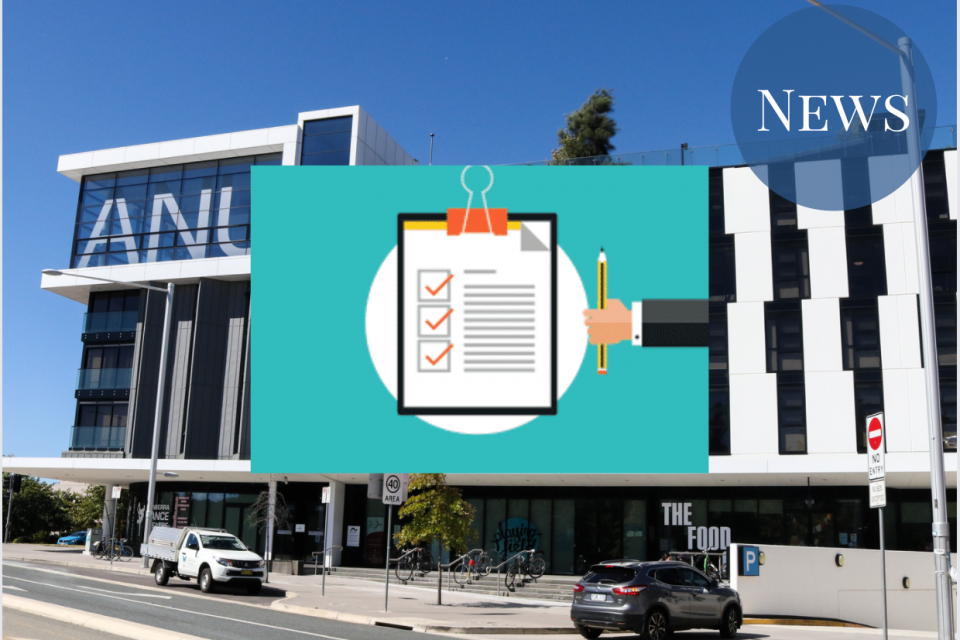 By Georgie Ralphs and Eleanor Ellis
Content Warning: sexual assault, sexual violence, sexual harassment, institutional betrayal. 
On Monday 22 March, the ANU announced their 'Student Safety & Wellbeing Plan' pledging $3.3 million to bolstering the Sexual Violence Preventation Strategy (SVPS) and achieving the Strategy's goal of preventing sexual assault and sexual harassment on campus. 
The plan accepted all the recommendations from Lyn Walker's Independent Assessor's Report of the SVPS, which was published alongside the plan. These include:
Indicating a zero-tolerance approach in the sexual violence policy. 

Strengthening and documenting procedures for responding to survivors and perpetrators. 

Disseminating these procedures widely across the University. 

Prioritising action in residences.

Tailoring prevention and responses to sexual violence to the needs of students from varying ethnic backgrounds.
Student activists were blindsided by the release of Walker's report and alleged that it had been left dormant for months in preparation for the 22 March media release.
The plan aims to mandate consent training during enrolment at ANU and to "significantly invest in more professional trained ANU staff" across residences. The Canberra Times reported that 14 professionally trained staff will be added to residential colleges. The plan also commits to "change the maturity and diversity of the residential population". 
Whilst the plan acknowledges the "significant delays"  implementing the SVPS, it disregards many students who have been demanding improvements, such as more pastoral support at residences, for years. 
In August 2021, the ANU Women's Department released its 'Broken Promises' report, detailing the status of SASH progress at ANU and demanding the SVPS be actioned faster. At protests  in 2019, 2020 and 2021, students demanded alleviation of the strain placed on student leadership having to provide trauma-informed support for their peers. 
In a post to their Facebook page this Monday night, the ANU Women's Department lamented the ANU's lack of action on these issues up until now, two days before the release of the National Student Safety Survey (NSSS). The survey is expected to depict a disturbing picture of sexual violence and misconduct across Australian universities. It follows the 2017 Australian Human Rights Commission's 'Change the Course' Report, which ranked ANU as the worst university in Australia for on campus sexual harassment and second worst for sexual assault. 
In their post, the Department criticised the plan for being "rushed" in an attempt to pre-empt the "media onslaught" and "impending condemnation" of the University following the NSSS results, rather than materialising an "actionable plan" to secure student safety at ANU. They expressed their disappointment with "an institution that cares more for its reputation than its students". 
"All of the commitments made today were promised years ago and never actioned", the Department post asserted. 
"If the ANU truly cared about redressing institutional betrayal, believing survivors and implementing actionable change then more would have happened by now". 
The NSSS results will be released on Wednesday 23 March. 
Support is available:
Canberra Rape Crisis Center 02 6247 2525 (7am–11pm) or 131 444 (after hours)
1800 RESPECT 1800 737 732
Domestic Violence Crisis Service
Lifeline 13 11 14
ANU Counselling [email protected]
ANU Student Wellbeing  [email protected]
ANUSA Women's Officer [email protected]
Know something we don't know? Email [email protected] or use our anonymous tip submission.
If you have an issue with this article, or a correction to make, you can contact us at [email protected], submit a formal dispute, or angery react the Facebook post.
Want to get involved? You can write articles, photograph, livestream or do web support. We're also looking for someone to yell "extra!" outside Davey Lodge at 1AM. Apply today!
---