New ANU Food Pantry Accused of "Paternalising" Students
Posted On August 27, 2022
---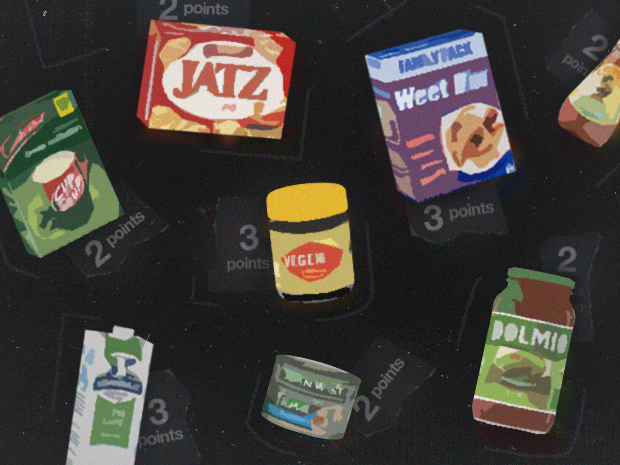 By Mackenzie Watkins
As of late July, two different food pantries have become available at ANU. Whilst the ANUSA-operated Brian Kenyon Student Space (BKSS) food pantry has been in operation since 2011, the ANU-operated Community Connect food pantry launched last month. The Community Connect initiative is headed by the ANU Thrive team under the Student and University Experience portfolio.
The establishment of the Community Connect pantry has come under scrutiny from ANUSA. Despite ANU's claim that the pantry was "set up to complement existing student association offerings," ANUSA has felt that ANU "identified a great success of our student union" in BKSS and have "duplicated it for their own benefit" rather than offering greater support to the BKSS pantry program.
The total 2020 allocation for ANU Thrive was $118,000 for its various projects prior to the establishment of the pantry. Community Connect's website, run by Thrive, notes that they are funded by the Higher Education Participation And Partnership Program (HEPPP).
In contrast, the 2022 BKSS budget is $34,500. However, in the most recent OGM 2 meeting, it was noted that there were major overspends of $12,000 for BKSS consumables and Student Assistance Grants.
ANUSA President Christian Flynn noted that ANUSA "have spent over $35,000 on food for the BKSS" since December 2021, which "well exceeds [the] pre-COVID yearly expenditure on the BKSS".
The ANU Thrive space "stocks no-cost essential items, non-perishable goods, herbs, spices, and recipes". They are located at #24 Copland Building and are open 1-4pm Monday and Thursday.
BKSS offers free breakfasts, beverages and biscuits. They also have kitchenette facilities and have an ANUSA Mutual Aid program distribution point. They are open 8am – 8pm, Monday to Friday and are located in the Di Riddell Student Centre.
ANUSA has critiqued the point system the ANU pantry applies to students, wherein items are assigned a point value and students can self-select up to 10 points worth on a weekly basis. Although ANU has highlighted the point system enables self-selection, ANUSA believes the system perpetuates the alienation of low-income students seeking assistance.
An ANU spokesperson confirmed that "students can visit and self-select items up to a value of 10 points –- equal to 4 to 10 items each — on a weekly basis" from the ANU pantry.
The points allocation of items also does not strictly correlate with monetary value. 1 litre of Devondale Skim Longlife Milk is valued at 3 points at the pantry whilst 1 box of Arnott's Jatz Crackers is valued at 2 points despite being worth $1.90 and $2.50 at Coles, respectively. Some of the items valued at 1 point include Baked Oaty Slices and Maggi 2-Minute Noodles, worth .58c and .90c at Coles, respectively.
Flynn writes that "the points system is a good example of the distrust that paternalising welfare systems express towards low-income people."
He continues that the ANU pantry's points system "implies that students would take more than they 'should' or 'need'". Consequently, ANUSA "wholeheartedly rejects this conception of service provision."
"If ANU genuinely wants to give out food to students, they should not place a cap. If they think that's not possible to operate in this way, then they should fund the BKSS and let us do it for them", ANUSA added.
The Thrive pantry has been experiencing long queues. In a recent post to their social media, they encouraged students to come to the pantry closer to 4pm for a reduced wait time and avoid queuing prior to 1pm. A different post to their social media on 12 August stated the pantry had served just under a thousand students during the then-three weeks since their opening.
The ANU spokesperson stated the pantry's points system "was chosen after extensive consultation with other universities who are operating food pantries, as well as with ANU students." Comparatively, the University of Canberra's Food Pantry also operates by a point system.
A UC spokesperson wrote that their "items range from 0 to 3 points each depending on nutritional and monetary value."
The UC Food Pantry also has available "toiletries and recovered food items from Oz Harvest and SecondBite", which are all free.
When asking  ANU student Thomas about his personal experience using the Thrive pantry, he stated that he "can't really complain about free food, though the lines are getting very long which makes the trip difficult to justify".
He continued, "My last visit, some friends and I arrived when the pantry opened, and finally made it to the front of the queue 1.5 hours later".
On the points system, Thomas said "I tend to find that there isn't too much that I want from the selection, so the 10 point limit doesn't feel like a limitation."
Thomas also frequents the BKSS. "I'd say the experience overall is better, since there's almost never a queue", he said. "Although the selection is smaller…since it fills a more specific purpose…it's more streamlined."
There is currently a survey open for all students accessing the food pantry to provide anonymous feedback on their experience and needs. This ongoing consultation with students will continue going forward.
Graphic by Will Novak
---
Know something we don't know? Email [email protected] or use our anonymous tip submission.
If you have an issue with this article, or a correction to make, you can contact us at [email protected], submit a formal dispute, or angery react the Facebook post.
Want to get involved? You can write articles, photograph, livestream or do web support. We're also looking for someone to yell "extra!" outside Davey Lodge at 1AM. Apply today!
---