Students v ANU: B&G Residents Dispute Rental Charges During Lockdown
Posted On November 19, 2022
---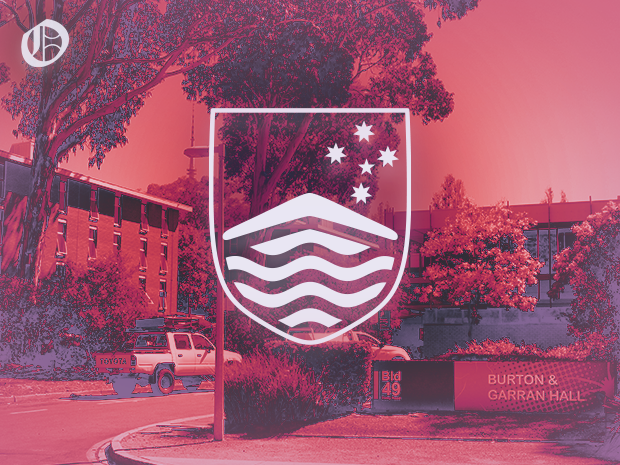 By Eleanor Ellis
Additional Reporting by James Day
Two former Burton & Garran Hall residents have taken legal action against ANU for rent they were required to pay during the ACT lockdown in 2021. They are fighting for a reimbursement of approximately $10,500 altogether.
ANUSA Lawyer Kathryn Lee said the case could have "high precedential value" for other affected students to make similar claims, with the potential to lead to class action against the University. The number of on-campus ANU students who were interstate during lockdown is said to be between 600 and 700.
The dispute was heard at the ACT Civil & Administrative Tribunal (ACAT) last week.
Applicants Sigourney Vallis and Kate Aston left campus in mid-2021, and stayed in Sydney for five months until ACT lifted border restrictions in November. All residents who were out of state during lockdown were still required to pay the weekly rental charges until their occupancy agreements ended in December.
Their counsel, Steven Whybrow, argued that the border closure on 9 July legally prevented Vallis and Aston from returning to Canberra as they were non-residents and did not have exemptions. ACT Health declared residential halls as unsuitable quarantine facilities, regardless of exemptions, according to Professor Tracy Smart, ANU's appointed lead of the COVID Response Office.
The University, represented by Prue Bindon, responded that Vallis and Aston knew and accepted the possibility that areas of Sydney or the ACT could be subjected to a public health order preventing travel.
"The girls understood the risk and took it…[their] circumstances came about through their own decisions and then the implications of public health orders," Ms Bindon said.
Mr Whybrow argued that the occupancy agreement termination clause "contains no reference to any…unforeseen [consequences] in relation to COVID". He compared this to the situation in 2020, where colleges remained open but allowed students to terminate their contracts from 1 April.
At the time of the 2021 ACT lockdown, an ANU spokesperson told Observer that the University asked domestic students in 2020 to leave their on-campus accommodation "if they were safely able to do so", in order to reduce the total number of residents living on-campus during the initial COVID outbreak. Residents who left at this request were subsequently released from their rental contracts.
Ms Bindon claimed "the contract was clear and unambiguous – rent was to be paid to the end of the contract."
The agreement states that if occupants "permanently vacate the Room prior to the End Date without the written consent of the University…[they] will remain liable to pay the Tariff."
A statement from ANUSA claimed they have had "other long-standing concerns with the occupancy agreements [being] on a 'take it or leave it' basis".
Inflexible terms in the agreement are symptomatic of "residential halls that increasingly exist to supplement the bottom line of ANU and their financial partners at the expense of students," ANUSA said.
Responding to Mr Whybrow's suggestion of including a COVID specific clause, Ms Bindon questioned "is the suggestion that it is incumbent upon the ANU to specify any variation where the student cannot be in the room?"
An ANU spokesperson "encouraged [students] to read the 2023 occupancy agreement fully when considering their accommodation options."
Scott Walker, Deputy Director of Residential Experience, was called as a witness for the University on Thursday. Mr Walker claimed the University had considered financial hardships for students, with bursaries available and "encouraged students to apply for them."
Mr Whybrow informed the hearing that "Vallis was granted a bursary equivalent to two weeks of her rental obligations," totalling $550. Ms Vallis is now seeking a reimbursement of $4500, and Ms Aston $6000.
The ANU spokesperson told Observer "The University offered a range of financial and pastoral support measures to students impacted by COVID-19, including $1m in emergency grant funding", linking a Vice-Chancellor's update from March 2020.
ANUSA claims "this scenario reflects a much broader trend of the ANU prioritising their bottom line over treating their students and residents with dignity and respect."
They stated occupancy agreements allow "the University [to] withhold students' results and access to services if the university believes [they] owe them money for accommodation". ANUSA continued, "If a student completes a university course, that student is entitled to be given the result".
ANUSA claims "the ANU can take steps to assist students struggling in the pandemic," referring to the cancellation of the 2020 contracts.
They urge the university to implement a "compensation scheme to refund rent paid by students who were affected by the 2021 COVID lockdowns… outside of their control."
"This is the kind of university that ANUSA wants to see; one where students and staff are respected and actively cared for."
Observer reached out to other B&G residents who had similarly faced financial hardship due to these restrictions.
William Gahong Chen told Observer "it ruined [his] life in a sense…[he] ended up homeless".
Unlike most students, Chen claims his exemption application was approved.
"I was at the train station, had all my bags with me," he said, when he alleges he received a call from a senior ANU staff member from the COVID Response Office. He alleges they told him to stay in Sydney and that he could not come back.
"I got an exemption, and the University still said no," he said.
"I stood there, watching as my train departed to ACT, my home…wrenching inside. I pretty much gave up from that day onwards."
Chen said he was financially supporting himself, with "no support from [his] family or from Centrelink", and the situation "bankrupted [him]". He described his family home as "a less than ideal household environment," instead staying with friends for short periods and occasionally housesitting.
As he was permitted to enter the ACT, he said he spent months "travelling on my motorbike around NSW and ACT with all my belongings on my back," finding work and accommodation along the way.
Chen officially moved out of B&G in December, and deferred his 2022 studies, opting to work instead. He said he "would like to return to ANU eventually".
Another resident, Nuria Olive, left campus in June to visit family over the semester break, at which point, she claims "there hadn't been any talk of lockdowns yet [and] we were pretty confident that wasn't going to happen."
When restrictions came into place for her area in Sydney, Olive contacted the COVID Response Office about lowering rent costs and for advice on returning to campus. Olive claims she was told she would be able to quarantine at the University's designated quarantine facility, Davey Lodge.
The night before she intended to leave, she alleges she got an email stating she could no longer come back to quarantine. She claims this "happened a few times" afterwards, and the "whole situation was just ridiculous".
Olive believes "the university could've handled it better with giving us information".
She paid for four and half months rent – approximately $4655. She renewed her B&G contract this year, noting that residents were "offered a credit this year, which was…a small portion taken off your rent each week for the first couple of weeks."
Another student, who wishes to remain anonymous, claims they ended up "sleeping in [their] car at the B&G car park" during the 2021-22 summer break, an experience they described as "shit".
During lockdown, the student was unable to live with family and had to pay for accommodation elsewhere, on top of his B&G fees. They claim the rental market in Canberra was very competitive and expensive.
The student "face[d] constant financial stress" after moving out of B&G, and could no longer afford to pay for accommodation. They said "the only other option was to sleep in [their] car," and claims "many other students couch surfed".
ANUSA said the "[university's] decision left hundreds of students out-of-pocket and suffering sometimes intense financial distress… It is obvious that the fair and equitable thing for ANU would have been to allow students stuck in other parts of the country or even overseas to be allowed to cancel their contracts".
"Profit should never come above the wellbeing of students".
Observer also contacted four students from the University of Sydney, University of Melbourne, and University of Adelaide, to compare how their colleges handled the COVID restrictions.
The Sydney student believes all colleges allowed residents to stay "if they had a valid reason, like if you're international or from the country," while the Adelaide student also said their college stayed open but "had very strict rules about visitors and using communal areas".
One student from the University of Melbourne said their college advised students to leave if able to, as the college was uncertain they would be able to continue operations for the foreseeable future. The Adelaide student claims their university advised them not to travel out of the state, as they could not guarantee they would be able to continue their degrees until travel restrictions allowed them to return.
According to the Sydney student, their college provided "daily communication with updates on case numbers, lockdown areas, travel restrictions…and when we could go back to college. It was all very, very clear". The second Melbourne student was uncertain, but "think[s] they received very little communication".
Regarding refunds, the Adelaide student claims their college repaid them for the two months they were not living there, and offered similar reimbursements for other residents. The Sydney student claims residents were "offered applications to get some, but definitely not all, of their fees back," but were "encouraged not to apply to help keep the college afloat".
The ANU spokesperson stated, "The pandemic has been an extraordinary time in history and caused many Australians major challenges and disruption".
"As a decision has not yet been reached, it would be inappropriate to comment further on the case and potential outcomes at this point in time".
On the ACAT case, Ms Lee said "even if they lose, students [who] consider themselves to have been affected by [restrictions]…should come to ANUSA legal services," claiming students may still be "entitled to financial compensation if the factual matrix is right."
Lee emphasised, "if anything, this case shows that it is okay to take on the university. Students shouldn't be scared to do so…[if] no one question[s] the university on what they're doing, we're going to have the same disagreements year after year."
"I hope the university realises that this is an issue that matters to students, and that the university should look after their students."
The verdict is expected to be delivered in early 2023.
Graphics by Will Novak
---
Know something we don't know? Email [email protected] or use our anonymous tip submission.
If you have an issue with this article, or a correction to make, you can contact us at [email protected], submit a formal dispute, or angery react the Facebook post.
Want to get involved? You can write articles, photograph, livestream or do web support. We're also looking for someone to yell "extra!" outside Davey Lodge at 1AM. Apply today!
---