What is the new ANU Society for mental health?
---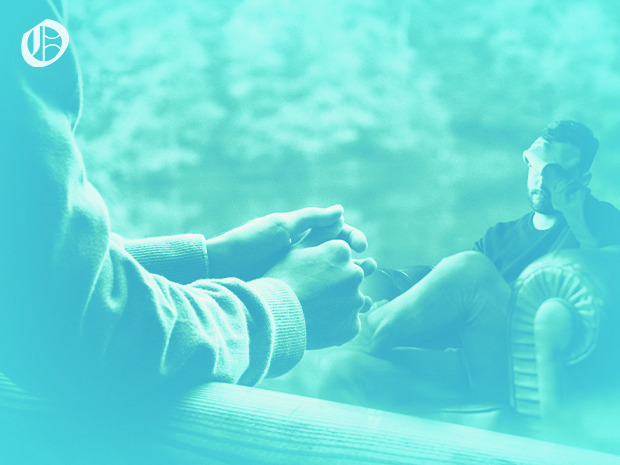 By Maya Auld
[Content Warning]: Discussion of mental health issues 
At ANU, there are a range of clubs and societies offering unique social, cultural and educational opportunities to students. According to ANUSA, there are currently more than 110 clubs and societies which students can get involved in.
Second year ANU student Ben Chery commenced the process of founding 'The Society for Mental Health' at the beginning of this year. 
Currently it is in the process of affiliation with ANUSA before the society will be able to receive funding for its initiatives. All information regarding the society's portfolios, the constitution and updates are provided on the society's facebook page. 
As highlighted in the constitution, the Society for Student Mental Health aims "to work with ANU and its faculties to best support the mental wellbeing of its students".
Chery's desire to start this society stemmed from his experience with mental wellbeing as well as his experience with an increasing number of friends suffering from mental health issues. 
Chery noted "mental health across youth is a pressing concern and according to statistics is only increasing". In an Australian National Student Wellbeing Survey, 65% of Australian tertiary students reported high or very high psychological distress. 
According to a study conducted by the ANU, young Australians are experiencing worsening mental health levels than ever before. 
Citing the "lack of easily accessible resources at ANU and within residential halls", Cherry said "the resources available for mentally unwell students at ANU is underwhelming so it was important to create a resource for students to advocate and support others."
Chery states "it is critical that ANU has a society which advocates for the interests of its students whose mental health are at risk". 
Chery is proposing the society to ANUSA to be advocacy based in order to support current students by promoting and providing mental wellbeing resources. The society will encompass four primary portfolios in which members can elect to volunteer for whenever desired. Membership is also free, making it financially accessible to all students. 
The four portfolios which members can choose to be involved in include, the university portfolio, the residential portfolio, the advocacy portfolio and the men's portfolio. Each portfolio will have a unique focus as well as a series of events.
ANU's current suite of mental health services includes ANU Counseling, ANU Thrive, and Education access plans.
According to Chery, these resources are insufficient given the high demand and associated wait times. 
Chery also mentioned the lack of support from ANU regarding mental health due to the parameters surrounding acquiring an EAP and its expiration. 
According to ANU access and inclusion, students are required to submit a health practitioner report every 6-12 months. Chery discussed how acquiring an EAP for mental health reasons is only viable for those who have the means to afford regular contact with a practitioner, alleging that "more people are delaying care" as a result. 
In addition, whilst ANU counselling claims the average wait time for an appointment is just one week, Chery says he has had friends who have "reported wait times closer to a month." 
"Mental health issues can require immediate attention, the current ANU counseling system is insufficient."
A part of the Engagement and Success team, ANU Thrive offers student and community development opportunities, peer-led activities, and health promotion campaigns as opposed to being a resource for seeking medical support. 
Chery urges anyone who "has previously suffered or knows someone with mental health issues, is passionate about mental wellbeing, or wants to be an advocate for existing mental health issues to sign up to be a member" of this society. 
As a member of the society, individuals may choose what portfolio/s they can participate in based on interests. Time and dedication towards the club is also completely up to the individual.
"With the backing of the student body, there is no reason why the Society for Student Mental Health can't make positive and tangible change." 
The IGM for The ANU Society for Mental Health was held last Saturday on 29th of April, where its constitution was passed by attending members. The society will be up and running in semester two as it now waits to be affiliated with ANUSA.
Disclaimer from Chery: The Society for Mental Health is not a resource for counselling or diagnosing of mental health. It is rather a volunteer advocacy club that works to support different portfolios surrounding varying mental health issues on ANU campus. 
Support Services and Contacts
Access and Inclusion: 02 6125 5036 or [email protected]
ANU Counselling: 02 6125 2211or 02 6178 0455 or [email protected]
ANU Student and Wellbeing: 02 6125 2211 or [email protected] or visit the Health and Wellbeing Centre
ANU Health: 02 6125 3598 or 02 6178 0400
ANU 24/7 Crisis Support Line: Call 1300 05 0327 or Text 0488 884 170
Access Mental Health (ACT): 1800 629 354
Lifeline: 13 11 14
Graphics by Will Novak
________________________________________________________
Know something we don't know? Email [email protected] or use our anonymous tip submission.
If you have an issue with this article, or a correction to make, you can contact us at [email protected], submit a formal dispute, or angry react the Facebook post.
Want to get involved? You can write articles, photograph, livestream or do web support. We're also looking for someone to yell "extra!" outside Davey Lodge at 1AM. Apply today
---