One Year On: Sexual Assault Policy Promises Still In Progress
Posted On September 16, 2018
---
By Jessica Whiting
Content Warning: This article contains discussion of sexual assault, sexual harassment, and institutional betrayal.
Term 3 marked one year since the Australian Human Rights Commission's report Change the Course, which highlighted the need to address sexual assault and harassment on Australian campuses. What has ANU done since then? Following our Term 1 and Term 2 updates, Observer brings you the Term 3 report card on ANU's promises.
Promise Report Card (Term 3)
Timeline of Implementation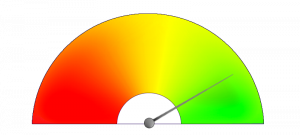 Delivered? Sort of.
The major breakthrough on this promise came last semester, as ANU released an online timeline of its policy proposals. Since then, ANU has been updating the status of various promises as they are announced or completed. However, the hyperlinks continue to refer to ANU press releases that announce each initiative, which can be months old. For example, ANU's 'review of residences' link refers students to the announcement of contractor Nous Group beginning the study, but does not detail the group consultations currently being conducted.
Implementation of Strategy and Ongoing Evaluation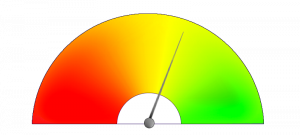 Delivered? In progress.
This term, ANU has supported Nous Group in gathering data for a review of residential halls and colleges. The survey of current and former residents was hampered by technical problems and some confusion from the student community confusing university emails with spam. Despite this, 23% of students responded to the survey, according to an ANU spokesperson. This month Nous Group is running focus groups with students to complement survey data.
Research into Restorative Justice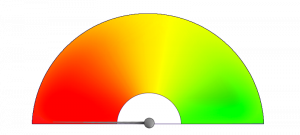 Delivered? No.
Student stakeholders continue to report little progress from ANU towards restorative justice promises. ANUSA Women's Office Laura Perkov told Observer, "the lack of communication and transparency around what is happening … is concerning."
ANU has recently made broad statements about restorative justice, but there is little public information on whether the university has committed to any specific measures. During the Respectful Relationships Forum in Term 3, Vice Chancellor Brian Schmidt described restorative justice as "a process by which the organisation and individuals acknowledge the hurt…and are prepared to engage with the people affected in…attempting to restore some sort of mutual trust, a way to move forward".
At the Forum, Pro-Vice Chancellor (University Experience) Richard Baker spoke of the success of restorative processes at Dalhousie University, Nova Scotia. He is travelling to Canada this month to observe the program. 
ANU did not respond to Observer's inquiries as to progress on this promise.
Changes to the Discipline Rule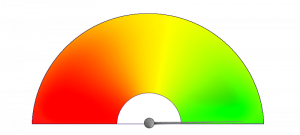 Delivered? Yes.
ANU passed changes to the Discipline Rule last semester. To see the full details of these changes, see this previous Observer article.
Communication of Values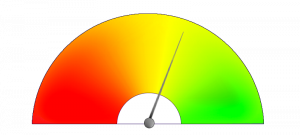 Delivered? In progress.
As it is one year on from the Report, University values come under particular scrutiny, as differences in position became apparent during a student vigil earlier in the term.
A major discussion point during the Respectful Relationships Forum was the effect of policy changes on international students, with a student voicing concerns on cultural barriers. Baker conceded that videos communicating university values needed to be in different languages. Schmidt stated that the messaging must begin at the "onboarding" stage, and be done in a way to ensure international students are not "shellshocked".
President of the International Students' Department, Mina Kim, confirmed to Observer that ANU has translated documents into different languages, and ensured that its video communicating University values incorporated diverse students. However, Kim also stated that "there is a great need for more conversation and better information flow among the international student community about sex and consent, [and] that seeking support does not have any negative consequences on international students' studies and visa status".
On a grassroots level, students living at ANU residents and colleges residents have been invited to participate  in an awareness campaign named 'The STOP Campaign' started by resident Camille Schloeffel. In a blog post explaining the campaign, Schloeffel says it seeks to "break stigmas surrounding sexual violence" by rallying students to "share their stories".
'First Stop' Unit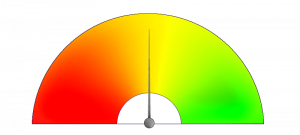 Delivered? In progress.
ANU has hastened progress on this promise, after announcing the unit in July. ANU has committed $660,000 in funding for the "central coordinating" unit, which will focus both on reporting and policy development. Perkov told Observer that the unit is currently "progressing towards timelines set". Former ANUSA President (2015-2016) Ben Gill has been brought on as a Respectful Relationships Project Officer, in what appears to be a preparatory move for the unit.
ANU has advertised for a 'Respectful Relationship Student Ambassador' role, which is looking for students to "provide assistance to the Respectful Relationships team at various activities and initiatives". An ANU spokesperson clarified that the Ambassadors would assist in the piloting of a bystander intervention program, which would be trialled at major events like Inward Bound. This role has been advertised to certain groups amongst the ANU community including ANUSA, PARSA, the Interhall Committee, Heads of Residences and Tuckwell Scholars. In his message to Tuckwell Scholars in particular, Baker stated, "we have purposely avoided advertising the roles widely for the pilot and have chosen to utilise internal trusted networks."
Clear and Easy Complaints Procedure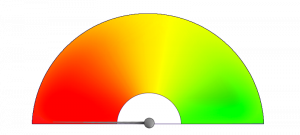 Delivered? No.
There has been little, if any, progress on this promise since last semester. The University's timeline lists the creation of an "overarching SASH policy" as "about to commence". At the Respectful Relationships Forum, Baker explained that the University plans to maintain multiple paths for reporting sexual violence, but that there would be "easier and more supportive processes" with the help of the planned Unit. He also raised a number of arguments against an online reporting system.
The University has provided a list of support services which makes it clear that the Canberra Rape Crisis Centre has counsellors on campus. This page also lists a number of services and organisations that can assist survivors in making complaints, but does not detail the sorts of complaints (legal, through the Discipline Rule, etc) that can be made, or the processes or outcomes of these options. Some information about complaints through University mechanisms is available in ANU's page about its principles.
HDR Students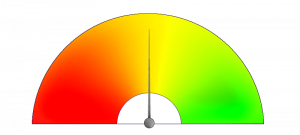 Delivered? Yet to be seen.
Throughout the year, ANU's progress on this promise has been slow. In a statement to Observer, PARSA President Alyssa Shaw highlighted the provision of disclosure training to staff, but noted that "in itself does little to address the problems that can arise in supervisory relationships". Shaw is also concerned that ANU has not yet commented on Universities Australia's  'Principles for Respectful Supervisory Relationships' that condemn relationships between students and supervisors. Schmidt commented during the Forum that "we need to do more for the HDR community".
Resources and Training for Students and Staff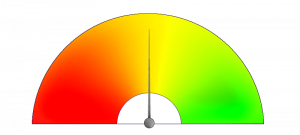 Delivered? In progress.
ANU emphasises the Consent Matters module in implementing this promise, which has continued into Term 3. Any first-year students starting at ANU this semester were required to complete this module through Wattle.
Separate to the ANU, ANUSA has begun a review into peer support positions in residences and colleges. As part of the review, ANUSA has published a survey which can be completed by current and former peer support students. ANUSA Vice-President Tess Masters is compiling the responses, and will release a series of recommendations from the review in October. Masters stated in comment to Observer that the recommendations would ensure support "is safe, sustainable and fair".
Observer understands that the Respectful Relationships unit will be trialling consent workshops next week, targeting residences and international students.
If you have been sexually assaulted, or affected by a sexual assault, support is available:
Canberra Rape Crisis Centre: (02) 6247 2525 (7am-11pm)
1800 RESPECT (24/7)
ANU Counselling: 02 6125 2442 (9am-5pm, Mon-Fri)
Jessica Whiting was a Residential Advisor at UniLodge in 2017.
Graphics by Ebe Ganon.
Want to get involved? You can write articles, photograph, livestream or do web support. We're also looking for someone to yell "extra!" outside Davey Lodge at 1AM. Apply today!
Know something we don't know? Email [email protected] or use our anonymous tip submission.
If you have an issue with this article, or a correction to make, you can contact us at [email protected], submit a formal dispute, or angery react the Facebook post.
---