SRC 5 Liveblog
Posted On August 12, 2020
---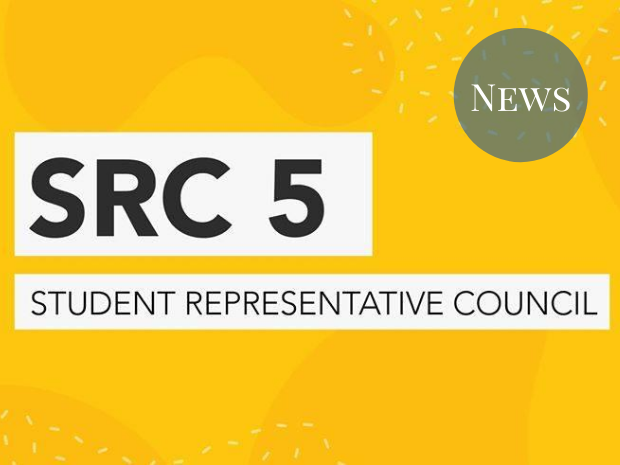 By Sam Wright, Anthony Lotric, Declan Milton & Brandon How



22.38

Janagaraja states that she "is not a fan of the NUS" adding that "it can be unsafe and hostile". 

We finally move to a vote on Ranganathan's amendment. No we don't, there is a procedural for Ranganathan to speak for 1 minute. 

She acknowledges Madhu's argument, but reiterates her argument concerning ableism, stating she is "disappointed in Lachy [Day] and Skanda [Panditharatne]" for not properly addressing this issue.

Fletcher moves a procedural for one more speaker to speak against the amendment – himself. He says "ANU student opinions" have been lost in this debate, adding that "the reason people don't get involved and don't respect it is because of this crap". He talks of the large amount of money ANUSA gives to the NUS, which doesn't sit well with ANU students if they are not held accountable. He urges the SRC to hold back on "their grand [ideological] plan to take over the NUS". 

We finally move to a vote on Ranganathan's amendment. The voting system is taking some time, but the amendment does NOT pass.

We move back to the motion as a whole. Day moves a procedural that the motion now be put. Panditharatne makes his appreciation heard for reps "engaging with the debate". 

We move to the vote… Motion 7.4 passes.

Meeting has closed at 10:32 pm. A healthy 4 hours and 15 minutes. 

22.32

Ranganathan states that she has an "issue with KPIs" because of the way they increase "union bureaucratisation". She adds that they "feed into a toxic productivity culture" which is assessed according to a "capitalist standard". Speaking with regards to disabled students, she states KPIs are "ableist". To support this claim, Ranganathan cites academic journal articles. 

Crowe exercises her speaking rights by adding that she doesn't want ANUSA to feed into ableism, and that the global pandemic justifies the NUS receiving the full baseline accreditation. 

Day, speaking against the amendment, highlights two points, first asking the SRC to contextualise the level of requirement the KPIs are asking the NUS to achieve. He discusses the NUS' secrecy in not disclosing their budget and spending records as evidence for the need of KPIs. 

Eveille, arguing for the amendment, states that he "doesn't want to hold the NUS to a double standard we wouldn't hold ourselves [to]". 

Replying, Panditharatne states that the issues the KPIs are designed to address are "endemic" to the NUS. He reminds the SRC that "10,000 dollars is a lot of money". Panditharatne adds that "it is important that we have KPIs so we can continue to enforce some standards", like knowing where ANUSA money is going to. 

The amendment does not pass. 

22.21

We return to the amendments to Motion 7.4 (KPIs for NUS accreditation). Amendment 4 is moved by Disabilities Officer Zoe Ranganathan and seconded by Maddy Crowe. Again there seems to be some more clarification needed for the amendment so we move to discuss 7.6. The amendment would change the baseline figure for accreditation from 6000 dollars to 10,000 dollars. It also adds the following text to the end of the motion: "ANUSA recognises the strenuous circumstances of COVID-19 and will not impose any financial penalties on the NUS".

22.17

Heslington passes the chair to Day, subject to no dissent. Day moves a motion to not have him read out motion 7.6, which passes. The Chair is then passed back to Taylor, who welcomes Chen into her new role. No one speaks against the motion, and Taylor waives her right of reply. The motion passes.

22.16

The SRC moves to confirm the election of Nancy Chen to the position of International Student Officer. This is a constitutional formality, and there is no debate. Chen replaces LC Yip, who resigned last month citing "burnout" and a "lack of support". 

22.14

Law speaks to the motion, introducing the Gender Equality Working Group. The objective of the working group is to see if gender equality is being met in all parts of ANUSA. A survey has been made and will be going out in week six after elections have concluded. 

Strange asks that the motion now be put "to speed things up a bit". This does not pass. 

As seconder of the motion Husain waves her right to speak, saying that "Jin pretty much said everything so it's all good". Heslington asks if anyone wishes to speak against the motion, to which there is no reply. Law waves her right to reply. The motion moves to a vote and passes.

22.09

Motion 7.5 asks the SRC to endorse the Gender Equality Working Group Terms of Reference. The working group's purpose is to "evaluate the current ANUSA system as it stands and where it is failing to welcome women and non-binary students". It is chaired by Women's Officer, Siang Jin Law. 

22.08

While the amendments are being clarified by Gen Sec Heslington, we move to motion 7.5.

21.59

Day's amendment removes the concept of "Exit KPIs", combining them into the Assessable KPIs. The funding model has now changed again so that the baseline funding is 6,000 dollars instead of 4,000 dollars. Additional assessable KPIs would be valued at 250 dollars each instead of the amended 545.45 dollars. Eveille from an "ideological perspective" is seconding the amendment as he rejects the idea of Exit KPIs, stating that "we should be accrediting the NUS regardless". 

Panditharatne contends that the Exit KPIs are "incredibly basic", and by having Exit KPIs it sends "a clear message to the NUS" of basic standards which are expected of them. Speaking for the amendment is Dove who criticised Socialist Alternative for disagreeing with the concept of KPIs, as they make unions more accountable, which SAlt have argued for in other cases.

We now move to a vote on Day's amendment. The amendment passes. 

There is now a 4th amendment which is to be discussed after another 2 min break.

21.41

Exercising his speaking rights to the motion, Panditharatne says that the NUS is an "important and valuable force". Panditharatne reminds the SRC that ANUSA is now willing to provide more money to the NUS as part of their accreditation than they have been willing to before. He assures the SRC that the motion is not critical of the NUS, but says "there is more that can and should be done". 

Panditharatne moves an amendment to his own motion, changing the funding model for Assessable KPIs. Instead of accrediting an additional 0 per Assessable KPI met, KPI 9 (which commits the NUS Executive to appointing a non-affiliated returning officer for the elections) would be accredited for 0 dollars, and the rest for 545.45 dollars each. This amendment passes. 

There is a 2 min break while Heslington addresses Day's proposed amendment, and contradictions with the previous amendment.

21.28

Panditharatne suggests that the amendment be amended so that the KPI removes the statement "does not condone the use of violence as a legitimate means of protest". Fletcher raises a procedural for 5 minutes of discussion time. There is some confusion about what the 5 minutes of discussion time is for. Matsebula states she wants to remove the whole set of KPIs. Given that she doesn't want to accept Panditharatne's amendment as "friendly", discussion time has ended. 

We now move back to the original debate surrounding the amendment. Day speaks against Matesebula's amendment, stating that a larger turnout will be achieved at protests if the NUS commits to not using violence. Day says the critics "are strawmanning" this because "they don't like KPIs in general" and "have taken this out of context". 

Ranganathan argues that Day's reply is "not realistic", citing violence perpetrated by police against people of colour taking part in the Black Lives Matter protests. She says that she is "uncomfortable" with committing to non-violence "given the era we are living in". 

We now move to a vote on Matsebula's amendment. The amendment passes by 14-13.

21.22

Kenya Matsebula moves to her amendment. The amendment proposes to remove Exit KPI 2, which relates to ensuring the NUS doesn't use violence as a means to protest. She cites protest movements which have been accused of violence by the political right to "misconstrue" a protest's aims and goals. Matsebula points to the "subjectivity" of notions of violence, and also notes that no NUS activism has used violence before. She further asserts that "the cops are a dangerous force to society". Somerville, expanding on Matsebula's points, cites acts of violence which have been essential to various social movements throughout history, such as the Stonewall Riots. He states that ANUSA "should not support putting qualifiers on activism and student unions". 

Speaking against the amendment is the original motion's mover, Panditharatne. He highlights that the very KPI which is being debated about has been used by ANUSA "for some years now". He also points to the fact that the KPI has been amended to reflect the current circumstances. He states that "this KPI requires the NUS to make assessments regarding what happens at protests". 

Hill speaks for the amendment, stating that the KPI would mean ANUSA would have to consider the protesting techniques of those in Minneapolis as "illegitimate". She calls the KPI "truly ridiculous". 

21.08

We now move to motion 7.4.

Motion 7.4 concerns NUS accreditation, with reference to the Key Performance Indicators (KPI) required for ANUSA to accredit the NUS in 2020. The preamble highlights that ANUSA accredited for 3,000 dollars in 2019, and "did not accredit due to the NUS not meeting the Exit KPIs in 2017 & 2018". 

There are six "Exit KPIs" which "must be met by the time listed or ANUSA will not accredit to the NUS in 2020". Day will report on the status of their completion in SRC 7. Assuming all Exit KPIs are met, then ANUSA will accredit for a minimum of 4,000 dollars. 

The following are a series of "assessable KPIs" which ANUSA will accredit for in addition to the exit KPIs (assuming they are met). There are 12 assessable KPIs, with each adding a further 500 dollars if completed. If the NUS meets all KPIs, ANUSA will accredit for 10,000 dollars. 

The preamble to the motion recognised that a "strong, accountable, and well governed NUS is an invaluable ally for ANUSA". Adding that "these KPIs will continue to support the national union while pressing our case for further improvement". 

The motion is moved by Panditharatne and seconded by Day. 

21.01

Carlton speaks to both motion 7.2 and 7.3, saying that staff cuts demonstrate that we should not have a strategy that works with University management. He asserts "we can't try to get Brian Schmidt on board". Carlton adds that some staff members at ANU have gone to the NTEU over their jobs being cut. 

Jacob Ellis speaks against the motions, saying that he opposes them "not because I don't like activism", but because lobbying is also necessary. Ellis asks that the motion be voted down since it calls for ANUSA not to engage in lobbying. 

Eveille speaks for the motion, disagreeing with Ellis. Eveille says that the motion does not stop ANUSA from engaging in other forms of advocacy. Citing the last line of motion 7.2, in that "ANUSA will adopt a position of opposing all cuts" Eveille argues that the principles set out in the motion is the direction ANUSA should be heading in. 

Somerville responds to Ellis. He states that some motions passed in previous SRC meetings have made it easier for the University to make cuts, whereas activism creates "grassroot movements". Somerville believes that ANUSA's position should not be about making cuts easier, and therefore everyone should vote for these motions to make ANUSA "relevant and engaging" to students.

20.55

Motion 7.3 also concerns the Federal Government's changes to tertiary education policy. It asserts that these changes will lead to students paying more to go to university, stating that "'budget neutrality', while increasing student numbers, equates to funding cuts". 

The motion states that ANUSA will oppose all funding, staff pay, and job cuts, while standing in solidarity with affected staff. It also calls for the Association to work with the NUS and unions to fight against these measures. If passed, ANUSA will endorse the National Day of Action against the cuts on the 28th of August, and SRC participants will be invited to join a solidarity photo at the conclusion of the meeting.

Speaking on both motions 7.2 and 7.3, Somerville says that these cuts are some of the biggest attacks students have seen. Somerville continues, saying that "what could be the biggest economic crisis in history", means that students need to mobilise. "ANUSA has its power on the streets" and not in meeting or board rooms, Somerville asserts. 

As seconder to the motion, Grace Carter says that the fee cuts should be should be "front and centre" of SRC 5. Carter says that it is "a joke" that cuts are not being talked about "at this very moment". 

Carter calls for ANUSA to be a student activist union that is hostile to University management. They also disagree with the procedural to move motions 7.2 and 7.3 together. 

In accordance with the fact that the movers of motions 7.2 and 7.3, Carter and Sommerville, disagree with the motions being moved together, Strange moves a procedural that both motions are moved separately, but spoken on together. 

SRC moves to a vote to have the motions voted on separately. Nick Carlton moves a procedural to have another speaker on motions 7.2 and 7.3. Both procedurals pass.

20.43

Motion 7.1 asks for ANUSA to "condemn" Minister for Education Dan Tehan's and the LNP's cut to environmental studies funding. The motion cites Australia's "horror summer of bushfires" as reasoning for why these cuts are dangerous. The motion also states that "given the commitment from the LNP and ALP to the fossil fuel industry… it is not surprising that environmental studies has been one of the most viciously attacked academic areas." 

The motion would have ANUSA condemn these changes, condemn the LNP and ALP, share the Environment Officer's EC graphic, and encourage students to participate in the National Day of Action on 28 August.

This motion is moved by Tess Carlton and seconded by Grace Hill.

Tess Carlton speaks to the motion, arguing that a "student union needs to take this seriously". She says "it's no wonder the liberal party are cutting funding to environmental studies" given their track record on environment policy. She concludes by stating that "labor and liberal parties are our enemies". Ed Lawrie, the seconder, states that "we need an organised student union to fight these cuts".

Tess Carlton concludes, saying that "I am for some level of timeliness for SRC, I think you all know where I stand and you should vote for this motion".

We move to a vote with the motion passing.

A procedural is moved by Panditharatne to move motions 7.2 and 7.3 on bloc. This passes. 

20.37

We now move to elections for the disputes committee. The Disputes Committee is ANUSA's final appellate body for disputes. It has up to five members, and provides interpretation of the ANUSA Constitution, and rulings on any allegation of constitutional breaches. They are empowered to impose fines, and to revoke ANUSA membership rights should they find a member in violation of the constitution. Due to the power of this position, members of the committee must be elected by a supermajority of ⅔ of the SRC body. Rulings of the Disputes Committee are made by simple majority, and are unable to be appealed.

No nominations were received for the Disputes committee this time. Nominations are open again for SRC 6.

20.36

Jacob Howland, Chair of Clubs Council, now speaks. He welcomes prospective candidates to talk to him regarding policy about clubs. He says it is one area many tickets ignore even though clubs "is one of the biggest things ANUSA does". Howland notes "with some disappointment" that the University has failed to answer repeated questions concerning when events are to restart again, adding that "we still haven't got a clear answer on that yet".

No questions are put forward to Howland.

20.33

Zoe Ranaganathan now speaks to her report, which was submitted late due to technical issues. She first states that the biggest thing that has happened since the last SRC regards to the Department was the Observer article on discrimination against disabled students by the ANU. Ranganathan says that subsequently she met with the Dean of Students with Day, which she states was "interesting". There are plans to ensure that the dean of students is not the point of contact for disabled students in these cases.

Ranganathan discusses the newly introduced automatic transcriptions for Echo 360. 

Ranganathan now discusses the Royal Commission into treatment of people with disabilities. She has been contacted by the Commission, and would like everyone to help prepare her for a meeting with the Commission. 

Accessibility resources for the ANUSA website have been subscribed to, which Ranganathan states has been very helpful. She adds that there is now no clinical psychologist on campus, but that students can seek help through bulk billing services. 

Raganathan also condemns "able bodied candidates" for consulting her about disabilities policy and then dismissing the Department by saying that "they can do better". She asks people running in the elections to ask themselves whether they care about policy for people with disabilities. 

Eveille asks Ranganathan whether she has any data on which courses are turning off automatic transcriptions. She says that "transcriptions are really important" but are not very accurate at this time. She concludes that she would be interested in seeing how many courses are using Zoom for lectures as opposed to Echo 360. 

Caminschi asks Ranganathan what resources ANUSA candidates should look to when writing policy for students with disabilities. Ranganathan says that candidates should "use Google". 

Ranganathan's report passes.

20.09

We move to a 10 minute break.

20.08

Fletcher asks whether taking a screenshot of a strike and emailing it to an MP would that be an acceptable form of protest. Hill clarifies that she is not against emailing MPs, but is against lobbying. She states "it depends whether you were using that for lobbying", but Fletcher interrupts, saying it "was a joke question". 

Strange asks whether the Environment Collective should be in a different section in ANUSA to the Departments, as it does not represent a marginalised group. Hill replies by stating "that all the departments should be tied to ANUSA".

Dove asks Hill if she has any thoughts on the rates of attendance at Collective meeting this year compared to last year. Hill states that "overall it has been lower", but reminds the SRC that a pandemic "creates problems" because all meetings are restricted to the online format.

20.04

Carlton moves the discussion to the cuts to environmental studies, and university cuts more generally. He then asks if Hill could speak on the relationship between education campaigning and environmental justice. She replies "that having a campaign to fight education funding is quite important. She then cites the important role that students have played in environmental and social justice movements worldwide. Hill contends that many people "think too narrowly" on environmental issues stating that the movement "is much broader than that".

Matsebula thanks Hill for taking the Environmental Collective in a direction where they fight environmental issues on an "anti-racist, anti-capitalist" platform. Her question relates to the events the environmental collective ran earlier in the year, like the online strike, and the future of these type of events for the movement. Hill replies that "it is worth saying that these events are not as good" as in-person events. She argues "that our approach should be doing as much physical activities as we can, where it is possible". 

19.59

Ned Strange says that he has seen a "loss in momentum " in regard to the climate movement recently. He asks what the Environment Collective is doing to make sure students and the public remain focused on environment issues such as climate change during the pandemic. Hill replies by highlighting a series of posters she has placed in the Canberra area to raise awareness. She assures Strange that support for the climate movement "has not gone backward" during the pandemic. 

Panditharatne asks Hill if there is a reason if she thinks the ANUSA Education Committee is not a good forum to discuss activism, citing the fact that she has not attended some of these meetings. She replies to Panditharatne by saying that she unintentionally missed the last meeting, however states that in the past the Committee is focused on "policy making and lobbying" and not "activism".

19.54

Hill makes reference to specific events which the Environment Collective has been involved in. She moves the discussion on to what she calls a "society-wide crisis", particularly in regard to economic issues. Highlighting cuts to Universities, Hill states that it is "the most severe attack since Labor introduced fees". Hill argues "that the student union needs to adopt a new political orientation" and take an "approach which is oppositional and combative" toward "bosses". On university cuts, Hill states that "this will dominate student life for a number of years". 

Gen Rep Aryanne Caminschi asks Hill about the decisions she makes regarding the type of activism she makes use of. Citing Hill's claim that "lobbying is ineffective", and that it demobilises student activists, Caminschi asks whether she would reconsider the effectiveness of lobbying. Hill replies by stating "that every time something serious has happened, student mobilisation has been part of it". By adopting a strategy "which is demobilising [like lobbying]" she states that it "creates a political argument to students that someone else can and will solve their problems". She adds "it's disheartening that labor students" argue for cross-bench lobbying. 

Caminschi provides a follow up question highlighting that in-person campaigning "is not possible right now", suggesting that Hill provides perhaps an "email-list" so students can contact politicians. Caminschi affirms that she doesn't think lobbying is ineffectual. Hill replies that if "people have a criticism about the way campaigns are run" then "do it yourself". Referring to lobbying someone like Pauline Hanson she states that it is "quite egregious". Hill argues that there are legitimate strategies that can be use to hold protests, like social distancing at rallies or hosting online events.

19.39

Environment Officer Grace Hill speaks to their report. She begins by highlighting "the Liberal Government's education cuts, and the broader crisis of the university sector". She notes that this is of concern to the Environment Department because "environmental studies will lose almost k per student in Commonwealth funding". 

Reporting on her activities since the last SRC, Hill cites her attendance at ANU Education Activism Network meetings, as well as her attendance at rallies, poster runs, and the NUS Education Conference.

Describing other activities she has been involved in, Hill referred to a number of movie nights held by the Collective, her discussions with the ANU Climate Institute about getting students involved in the ANU Below Zero initiative, and that she had chaired the recent protest in Civic against cuts to jobseeker and jobkeeper.

19.35

Newly elected International Students Officer, Nancy Chen, will now speak to her report. 

Her report opens with a discussion on her "vision and initiatives for the rest of this Semester." Chen said that she has set up a 'weekly consultation hour' at 4 to 5 PM every Friday. This will be open to students who have questions about the Department or who have personal issues they would like to speak with her about. She added that she will generally monitor the Officer's email ([email protected]) and the Department's Gmail account ([email protected]). 

Chen says that  she is currently overseas, and understands the situation that other students overseas are in – to this end, she says that she would like to "push for more financial support for these students" and is "looking into constantly engaging with students via social media platforms to make sure they do not feel excluded." 

The second section of her report covers recent events put on by the Department, which included a virtual information session, where an ISD alumni and the current Wellbeing and Education directors shared their experiences as international students. Although there were "not too many attendees", she said it was "very enjoyable" and provided "valuable insights." Chen also said that the Department's Social Director organised a cafe crawl for Bush Week, which was attended by 17 students. 

Chen has also set up a weekly consultation hour from 4-5pm on a Friday, and says that the Zoom link is published on the Departments website and Facebook page. The Department is also having a general meeting on Monday, which will include the election of a Probity Officer and some constitutional changes.

19.33

Aisling Arnould speaks to the Queer* Officer's report. She begin's by admonishing multiple tickets running in this years ANUSA election for not consulting the Queer* Department before designing their policies, and their lack of respect for Department autonomy. She describes one ticket's plan to create a study garden for queer students which would be "unusable for any queer student unwilling to out themselves" as "bad faith at best and downright deceitful at worst". She also condemns the fact that many Gen Rep candidate policies have seemingly been sourced "directly from an internal Queer* Department advocacy discussion". Arnould adds that the "worst offences coming from a ticket convened by a former department officer". To conclude, Arnould asserted that if tickets did not consult with Departments "it's not because it's too hard. It's because you don't care".

She continue by reporting on a number of events the department held during bush week, and their involvement with Queer Colaborations in a delegation with deputy Queer* Department Officer Vincent Lee. 

Arnould then reported on a number of current Queer* Department projects and autonomous events, including  Just Ask and the Sexual Wellness Campaign, as well as the weekly Queer Coffee and the fortnightly Movie Club and Nights In.

No questions are put forward.

19.31

Law highlights that if anyone has any concerns they can contact her. Law says the Department has been doing some merchandising, selling sweatshirts for twenty dollars and beanies for ten dollars.

Law thanks everyone for coming to the SASH summit, but also expresses her frustration and disappointment in the University's deflection of questions. Law goes on to encourage everyone to take care of themselves due to the heavy nature of SASH advocacy.

In regard to the #Metoo movement in Australia, Law says she is going to do some investigation into why the movement has not had as much traction or engagement in Australia.

Law's report passes.

19.28

Content warning: The following section contains discussions of SASH and institutional betrayal.

Women's Officer Siang Jin Law will now deliver her report.

Law opens her report by noting that the running of Women's Department events for Bush Week have changed significantly this year, as no on-campus venues could be booked due to COVID restrictions. She said that, despite "low turnout" to the two virtual events – a board games and movie night – attendees "still had a good time."

She proceeded to provide an overview of events and actions taken by the Department for the August 1 anniversary of the AHRC Report on SASH at Australian universities. This included a Vigil in solidarity with survivors of sexual assault and harassment, and an open letter to the University calling on ANU to be proactive in seeking feedback, and to commit to increased resourcing of support services and groups, and to ensure that students don't "fall through the cracks". 

Writing on the Respectful Relationship Summit held on 31 July, Law expressed her disappointment in the "institutional gaslighting by the University Executive". In particular, Law was critical of the thought that members of the Executive "thought the Summit was an appropriate place to … pat themselves on the back for the changes and improvements that were solely brought about through the tireless work of student advocates." She also stated that "many students felt that they were not listened to during the conversations", and that furthermore, "many more felt that the conversations failed to address the real issues that students cared about". She said it was "already so difficult for the average student to access these channels and these conversations"; as such, "for the one big event that encouraged discussion to be so unproductive was disheartening". She thanked the 109 students who attended the summit.

Law provides an update on a large number of projects that have been completed or are currently being undertaken by the Women's Department. These include the Department's contingent at the Black Lives Matter march in June, and the distribution of merchandise. 

For ongoing projects, Law said that the Department's annual campaign on SASH is underway, with plans to hose a panel on "why the #MeToo Movement has not taken off in Australia", an event raising awareness about women in the COVID-19 Pandemic, particularly in relation to domestic violence, and workshops focused on consent issues like "withdrawn consent and partial consent."

Law's report provides an update on the Gender Equality Working Group, which has had three meetings since SRC 4. So far, the Working Group has drawn up terms of reference, and created a survey to "evaluate  how ANUSA members [undergraduate students] view gender equality in the Association", which will be distributed in Week 6. 

She flags that ANUSA has put out a survey seeking student opinions on the campus presence of the Canberra Rape Crisis Centre (CRCC). She said the University and CRCC "have decided to part ways after a three-year contract", but emphasises that ANUSA "strongly believes in the presence of an external provider of support for survivors of SASH and for student advocates." 

Law also noted that she is currently sitting on the University's SASH Taskforce, alongside President Lachy Day. The purpose of the taskforce, which Law described as "currently operating in sprint mode", includes clarifying practices around disclosure, safety, record-keeping and reporting when survivors approach the University for support. She said that she is "hopeful that [the work of the taskforce] will be a big step forward in streamlining and clarifying the disclosure process for survivors … and will result in a safer campus moving forward."

With respect to the upcoming ANUSA Elections, Law said that it was "brilliant to see candidates prioritising Department issues in their policy".

19.26

Crowe notifies the SRC that NAIDOC week, originally supposed to be held in Week 2, will now be in week 10. She then stresses the importance of consultation before elections occur. No questions are asked to Crowe.

19.24

Indigenous Officer Maddy Crowe delivers her report. 

She begins her report with an update on NAIDOC Week. The National NAIDOC Week has been moved from July to the week of 8-15 November due to the COVID-19 Pandemic. This year's theme is 'Always Was, Always Will Be'. The Indigenous Department's NAIDOC celebrations, which are traditionally held in the second week of Semester 2 each year, will also be postponed, to the week of 12 – 16 October. Crowe says that she is hopeful that the Department will be able to hold in-person events, although she notes that online events will still be held to accommodate members who have not returned to Canberra. She further anticipates that the week will be smaller than previous years, but she hopes ti will nevertheless be "very rewarding … for Indigenous and non-Indigenous students alike."

Crowe writes that the Department is in the "beginning stages of implementing an autonomous BIPOC volunteer advocacy group at Fenner Hall", with hopes that it will be "incorporated in 2021". The objective of the group will "focus on anti-racism, advocacy, events, engagement with BIPOC residents and greater training", with the "ongoing support from the Indigenous Department." 

She flags that a member of the Department will be attending a meeting alongside the Ethnocultural Department with a representative from the Churchill Trust to discuss the status of the Churchill bust and statue on campus, which was recently the subject of a student petition calling for its removal. This meeting is set to take place tomorrow (13 August). 

Crowe also provided an update on Department merchandise, which will be available to members this Semester.  

She concludes her report with some comments on the upcoming ANUSA Elections, stating that she is "pleased to see that so many candidates have come to the Department to engage us in their policy process". However, Crowe added that she had not received requests for consultation from "certain groups" contesting the Election, which she said was "particularly disappointing when some of the announced policies directly affect the Department." She said that she is "happy to chat with anyone running", and can be contacted at [email protected]. 

19.21

Wang flags that she only has four people sign up to her Ethical Sponsorship Consultation Group. John Dove asks if entering the group is only open to SRC members to which Wang confirms that, at the moment, they will "keep it just to SRC".

Ned Strange asks, since SSAF allocation is likely to decrease and with not much time left in her term, how does Wang plan on setting up the infrastructure to "diversify revenue".

Thanking Strange for his question, Wang says that, due to COVID, she has been unable to achieve the targets highlighted in her election promises. This is because, most of the plans for revenue were from "sales and partnerships with corporate and community groups". Wang says that "due to COVID, it is not a good time to make money", and that she cannot commit to doing anything to help future treasurers.

19.19

Treasurer Maddy Wang is now speaking to her report. In it, she provides an update on the Ethical Sponsorship Consultation group, which arose from the O-Week JWLand controversy. Wang notes that just five SRC members were interested in joining the group, and that more consultation would be appreciated. To that end, she will be running Zoom meetings until at least ten SRC members contribute, including at least one College Rep, Gen Rep, and Department Officer.

The report also flags a potential partnership with QPay on 'QPay Union'. This would centralise record keeping on spending, ticketing, memberships, and re-affiliations for clubs. Subject to dissent, Wang will move discussion on this matter to Clubs Council.

19.18

Environment Officer Grace Hill asks if Jaggar has heard more from the University about campus events. Jaggar replies stating that "she hasn't seen any formal publication about an event ban". Day, in the chat function of the Zoom meeting states that "hasn't heard anything about a date when things will return".  However, there is not much more information Jaggar can provide to the SRC.

19.15

Social Officer Sophie Jaggar will now speak to her report. She begins by noting the changes to Bush Week due to the challenges of COVID-19, and references a number of "highlights", including the Friday Night Party sequel, student only Mooseheads livestream and, COVID-safe in-person Trivia event. She thanks a number of individuals for their assistance and support, stating that she has "learnt a lot about the development and implementation of online events" and believes they should be held "as a norm now" alongside potential future in-person events. She concludes this section of her report by stating that ANUSA was "under budget" for Bush Week due to a limited number of possible events. 

Jaggar now discusses the Clubs Ball, stating that she "will be spending some of [her] hours over the next couple of weeks" looking into the viability of the event, financially and accounting for COVID-19 restrictions, and will report back during the next SRC. 

Jaggar references some issues with enrolment under the Clubs Training Wattle module, stating that they should now be fixed, but to contact her with any continued issues.

She now discusses SEEF guidelines, asserting that after attending "some meetings of the Arts Funding Working Group" she will be working with SEEF members to reform the guidelines in order to best aid Arts clubs financially. The new guidelines should be passed by the last SEEF meeting of Jaggar's term. 

With regards to future planning of the Friday Night Party 2021, Jaggar will be looking into "what a possible handover process would look like with this sort of future planning in mind". 

She ends her reporting by stating she has worked 155 hours from 25 May to 9 August, taking leave for the 8th of June. 

19.12

Speaking further to her report, Heslington discusses the Governance Review, stating that the "public consultation did not get as strong as a turnout as we would have liked". The process of drafting is beginning now for the review. She moves on to elections saying that the policies proposed by prospective Gen Sec candidates "look great". No questions are asked to Heslington.

19.10

Gen Sec Taylor Heslington delivers her report next. 

Heslington starts off by flagging the election of Nancy Chen as ISD Officer following the resignation of LC Yip last month. She also noted that Dominic Harvey-Taylor has resigned from his position on the Disputes Committee, and Benjamin Chesler has resigned from the Financial Review Committee. Harvey-Taylor is running for the role of 2020 Gen Sec, while Chesler is contesting the position of Undergraduate Member of ANU Council. 

The next item in her report is an update on the ANUSA Governance Review. She says that the Governance Review Working Group has been "carrying out focused group chats within ANUSA", and public consultation in Week 2. The next step will involve the  drafting of changes to be implemented to the ANUSA constitution. Heslington included data from the consultations in appendices 1 and 2 of the agenda. Responses were collected in relation to questions relating to the number, responsibilities, remuneration and role descriptions of Gen Reps, Executive members, and College Reps, as well as questions relating to the place of Clubs Council with respect to SRC, and the introduction of a Welfare Officer role. 

She thanked the ANUSA representatives and members (undergraduate students are automatically members) who attended the focus groups and feedback session respectively, where the composition of SRC was discussed.  She noted the low attendance at the feedback session, with just 6 attendees. However, she said that it was "in no way the last chance for ANUSA members to give their thoughts on the Governance Review", noting that every member can vote at an Ordinary General Meeting (OGM) where such changes would be passed. To this end, she encouraged students to come along to speak for or against, and to vote on, any proposed changes. 

On the topic of the upcoming ANUSA Elections, Heslington highlights that voting will open at 9 AM on 24 August, and close at 12 PM on Thursday 27 August. More information on the Elections can be found on the ANUSA website, and the Election Regulations can be found here. She states that work is still being done to ensure that the elections are "COVID-safe", particularly with respect to the 'calls for nomination' and 'ballot box' provisions, which have in-person components to them. 

Heslington wished all candidates luck, and said that she "highly [encourages]" those who are running for a position to speak to the person currently holding the position they are contesting; she says that "seeing policy that hasn't gone through consultation isn't great."

Heslington then provided a breakdown of the Academic Quality Assurance Committee (AQAC) that took place over the Semester break. She says that a "majority" of courses that were included in a report to AQAC on courses that have not been taught in three years have been disestablished. She added that she will be seeking feedback within ANUSA, and particularly from College Reps, in relation to recommendations relating to Flexible Double Degrees and amendments to Academic Integrity rules being considered by AQAC. 

She also encouraged any students with "strong thoughts on Credit Policy and Procedure to email her at [email protected], as she is currently sitting on the Credit Policy and Procedure review working group established by AQAC. 

In her overview of progress on 2020 projects, the (Election) Regulations Working Group is now marked as completed, while she indicates that the Governance Review and interpretation register (a register of her interpretations of the Constitution, regulations and policies as Gen Sec) are both 'underway'. She indicates that two items have been postponed: the 'meeting summaries' project (summaries of motions passed at each SRC that were to be posted to Facebook, as well as updates progress that has been made on previous motions), and the 'risk register'. 

Heslington opens by discussing the Governance Review, stating that the "public consultation did not get as strong as a turnout as we would have liked". The process of drafting is beginning now for the review. She moves on to elections saying that the policies proposed by prospective Gen Sec candidates "look great". No questions are asked to Heslington.

19.09

Panditharatne wishes to highlight that there have been "some incredibly significant attacks on students". He also does a shout out to NUS ACT branch and the Education Activist Network. Panditharatne encourages people to "come along to the National Day of Action".

James Eveille asks Panditharatne if he shares Day's concerns about these issues [funding cuts], and asks about ANUSA's capacity to fight back against cuts in the long term. Panditharatne replies saying that "sectarianism doesn't help" and that it "narrows the pool of students who can participate".

Will Fletcher notes Panditharatne's discussion surrounding Proctorio in his report, and inquires about the University's decision to use Proctorio. Panditharatne replies saying that ANUSA's advocacy narrowed the number of courses that used Proctorio last semester.

Wren Sommerville asks Panditharatne about KPIs, saying that he does not think KPIs should be put on student unions before asking "whose standards should we be following?" in regard to the association between violence and activism. Somerville then expresses concern around distancing ANUSA from activism due to violence. Before responding Panditharatne asks Heslington about the protocol surrounding the discussion of motions before time, and is then given the all clear. Panditharatne responds, saying that "if an event becomes violent, they have to carry out a review". He does not think KPI's will hamper activism.

Carlton reiterates his earlier points, saying that ANUSA should not work with the University. Panditharatne says that the issue obviously does not effect just students but also staff, and for this reason ANUSA will stand in solidarity with staff.

Panditharatne's report passes.

19.06

Education Officer Skanda Panditharatne will now speak to his report. He begins by addressing the Federal Government's proposed university fee hikes bill, stating that the proposed changes will "leave many students worse off" with "ruinous debt sentences". Panditharatne continues that he is "proud of the 'Kill the Bill' campaign", which he states "encompasses only one part of ANUSA's activism this year".

Panditharatne expresses that he has enjoyed working with all the groups involved in the campaign so far, particularly noting the ANU Education Activism Network, and commending the cooperation of the "disparate student and union groups who have joined the fight so far this year". 

Discussing the campaign itself, Panditharatne references a number of events, including a June 19th snap action protest outside the National Press Club co-hosted by ANUSA, thanking a number of groups for the "turnaround to start that campaign in less than a day". He notes that, following further ANUSA co-hosted protests on June 26th and July 28th, the organisation is "now halfway through a further 6-week Kill the Bill campaign", and marks upcoming events as the August 28th National Day of Action, and a banner painting session on August 14th for the August 21st "National Science Week Satellite Selfie" event. 

Panditharatne continues by giving a "shout out" to others "leading the fight against this bill". He expresses that he is "disappointed" that the University "has not come out directly against the changes".

Moving on to COVID-19, Panditharatne begins by extending his sympathies to "all students affected", encouraging them to email [email protected] for help, and thanks all those "involved in assisting others with COVID-19". He expresses his concern for the reduction of JobKeeper and JobSeeker in future, and frustration that "many are unable to access them at all", stating that ANUSA continues to work with other organisations to address these issues "at a policy level".  He states that there have been a number of COVID-19 related actions since last SRC, and that "all ANUSA-endorsed actions continue to be compliant with ongoing health guidelines". 

Panditharatne now addresses a Proctorio update, expressing his disappointment that the University has "indicated that it intends to continue with Proctorio this semester", and referencing vocal student opposition to the program, "multiple issues" with Proctorio implementation during Semester 1 2020, and an incident wherein the Proctorio CEO shared a Canadian student's personal chat log on Reddit in a "mindbogglingly inappropriate invasion of privacy". He states that ANUSA will continue to "press the issue" at multiple levels within the University. 

Panditharatne now discusses the Teaching and Learning Development Committee (TLDC) meetings. At TLDC 2, he defended ANUSA's position on Proctorio and supported the continuation of the CRN/CRS grading system in Semester 2. At TLDC 3 a "green paper" on "the future of teaching and learning" was discussed, on which ANUSA would receive "extended consultation". 

Panditharatne also commends Social Officer Sophie Jagger for a successful online Bush Week. 

Panditharatne notes that 7500 dollars was received in SSAF allocations this year out of 12,000 dollars requested for the Education Committee, and 3500 dollars out of 10,000 dollars for First Year Camps, both down from 10,000 dollars received last year. He then outlines spending practices and redirection of funds due to COVID-19. 

He states that he has worked 175 hours from 25 May to 9 August, and concludes with a summary of Key Performance Indicators for his term based on his election commitments.

19.04

After the floor is opened to questions, Will Fletcher starts by asking the same question he asked Day, on what it would mean if executive wages were reduced. Janagaraja states that exec wages need to be set so "people can live off them". She then cites that she often works double the amount of hours required (without having an increased wage). She then asks Fletcher for clarification on why he has repeated these questions. He refers to upcoming tickets who are arguing for a reduction in exec wages. She replies stating that wages are a way of holding "members to account".

Eveille asks a question on the progress of acquiring reusable masks. Janagarja states that the university "should cover the costs" of any masks.

19.02

Vice-President Madhu Janagaraja will now speak to her report. Janagaraja opens by addressing "emotional burnout" in the wake of this year's pandemic, and encourages everyone to "be kind to each other". 

Moving into Academic Advocacy, Janagaraja addresses the CRS/CRN grading system, adding that it was implemented with "minimal issues". She echoes Day's report, reiterating his point that the CRS/CRN system will continue into semester two. Conversation and discussion surrounding the use of Proctorio for semester 2 is ongoing. Janagaraja also says she would "really like to see an expansion in offerings for Summer Courses this year". 

Speaking  on welfare and wellbeing, Janagaraja says that she is "excited to be able to commence working on transitioning BKSS staff back to an in person working environment", and says that ANUSA is bulk buying masks while looking into more distributors to provide more masks as soon as possible. 

Janagaraja also discusses the Healthy University Strategy Committee, saying that providing feedback and proposals for Orygen's University Mental Health Framework are the primary focus. The VP also says that she has begun working with ANU Counselling to work on a proposal for a "culturally and linguistically diverse counsellor".  

Janagaraja includes her speech from the 1 August SASH vigil in her report, referring students to Day's and Law's reports for more information. She also conducted a survey on the Canberra Rape Crisis Centre (CRCC), in light of the CRCC leaving campus. Janagaraja says that ANUSA will do all it can to provide an adequate replacement. 

To conclude, Janagaraja discusses student assistance, saying that "over the two months, I have worked on around another 30 cases of student assistance". She encourages anyone facing issues in regard to academia to contact her. 

19.01

The ethnocultural report is raised next as Niroshnee Ranjan, who is speaking to Zenia Vasaiwalla's report on her behalf, needs to leave at 7.

Ethnocultural Department officer Zenia Vasaiwalla speaks to her report. First, Vaisaiwalla outlines projects that have been completed since the last SRC. She reports on the launch of the 'Are You Racist ANU?'  information campaign tailoring anti-racism to a university setting. Resources have been shared across the Ethnocultural Department's social media pages along with a collaboration with Woroni involving articles written by members of the collective. She states that the intention of the campaign is "to bring to light the current state of racism at ANU."

Moving on, Vasaiwalla discusses the success of the recent 'How Can You Dismantle White Supremacy in Universities?' panel held in conjunction with the anti-racism campaign. The officer notes that the panel "received great engagement." A recording of the panel will be available online.

Regarding the Churchill statue petition that was launched by the Ethnocultural Department calling for the removal of the on-campus statue of Winston Churchill, a meeting has been organised between a representative from the Winston Churchill Memorial Trust, Vasaiwalla, and Publicity Officer Lulu Alverez-Mon.

Chai & Chats for African and African Australian identifying students have begun since last week. Vasaiwalla called the event a "major success" and intends to continue weekly meetings, speaking to "the power of social gatherings for groups of students to connect with one another and talk about what's important to them in a safe place." She promises to continue to provide such spaces where possible.

Vasaiwalla has developed a training program focused on helping Senior Residents at residential halls to support and connect with intentional and BIPOC students and address racism in the halls.

Regarding projects that are still in progress, Vasaiwalla highlights further panels as a part of the 'Are You Racist ANU?' campaign along with a Black Lives Matter focused town hall that will be occurring on August 31st at Glebe Park.

Vasaiwalla has been in discussions with residential halls to establish a volunteer Ethnocultural Advocate position. So far B&G and Wamburun have confirmed they will establish this role in 2021.

Lastly, the department has been carrying out research into BIPOC-related courses that are taught by non-BIPOC. Vasaiwalla hopes "to make it a long-term goal to advocate for more representation of BIPOC in academia and for courses to be taught by those with some degree of lived experience."

Vasaiwalla then details expenditures of the department and her timesheets since the last SRC meeting.

Ranjan highlights upcoming protests raising awareness for 'Are You Racist ANU?' and BLM protests. No questions are put forward to Ranjan.

18.51

Gen Sec Taylor Heslington invites questions for Day. Gen Rep Nick Carlton says that "since the last SRC there have been massive attacks on the University" before criticising Day and the executive for their lack of  response to "fee hikes". Day responds to Carlton, saying that he thinks it is "unfair to say that the executive does not care", citing work done by Education Officer Skanda Panditharatne. 

Will Fletcher also asks a question, asking what ANUSA is doing with regards to pay cuts before adding that he is "seeing issues with accessibility if people are paid little". Day responds to Fletcher, pointing out that members of the executive work many hours outside of what are formally expected of them.

Carlton asks a follow up question, asking how Day can expect to have a strategy on budget cuts that collaborates with the university. Carlton says that "we should say management is the enemy who has been attacking staff and attacking students". Day responds, saying that "it's a false dichotomy to say this is something that is purely the university's problem". Day continues, stating that ANUSA and the University should work together to fight the budget cuts, and not "open ourselves to fights from every angle".

Gen Rep Cahill Di Donato asks the next question for Day, asking if Day can confirm that the grading system used in Semester One will continue in Semester Two. Day says that he can confirm that the system will continue into Semester Two, and will include Winter Semesters. He adds that he is yet receive confirmation as to whether it will be implemented for the Summer Semester. 

SAlt member Kenya Matsebula asks Day for a yes or no answer on whether or not he thinks the University has the same interests as students. Day responds by saying that "the binary being put there… is unfair" and that "our learning is in their teaching space". Matsebula has a follow up question, saying that she "wasn't talking about teachers" but the University's administration. Day responds again, saying that "the university should be standing with students…otherwise we should be standing against the university", reiterating that it is "more than just a binary issue". 

James Eveille has a question for Day, and asks "how important do you think it has been that College Representatives" have been "engaging at multiple levels with the university…against the fee hikes". He continued by also asking "how can we make sure those relationships aren't lost?". Day responds by saying that CRC hasn't been used to its full potential. 

Day's report passes. 

18.28

ANUSA President Lachlan Day will now speak to his report. Day begins by welcoming everyone to SRC 5, before continuing with a few "shout outs". Day gives specific mention to Women's Department Officer Siang Jin Law and ANUSA Vice-President Madhu Janagaraja for their work in organising the 1 August SASH vigil. He also formally thanks International Officer Lew Ching Yip for her work up until her recent resignation. Day then welcomes new International Officer Nancy Chen, and wishes her luck for the remainder of the term. 

Addressing changes due to the COVID-19 pandemic, Day confirms that ANUSA transitioned back into its office on July 27th and that guidelines were developed to "ensure that ANUSA stays a safe working environment". He also adds that ANUSA officers are not currently accepting walk-ins. 

Day states that ANUSA is "continuing to lobby for greater resources to be invested by the university into upskilling course convenors to ensure they can teach to high standards even through the continuing pandemic." Chifley Library and the Marie Reay building are both open for student use, so Day encourages all students to make sure they follow guidelines and wash their hands regularly, as well as keeping a personal log of their movements. 

The ANU has given ANUSA 500,000 dollars in bursaries "for the distribution of emergency grants to students in financial need", but Day says this fund is currently "exhausted".  With regards to the CRN/CRS marking system, Day says it has been extended into Semester 2, and that according to "data seen" the majority of students decided not to opt in. 

Responding to criticism around dialogue with autonomous department officers, Day states that they met department officers to discuss "what could be done going forward to best address their needs and expectations". The RRU will be holding a "responding to disclosure training session", and the executive is also looking into running a Youth Mental Health First Aid training day for the mid semester break. 

Day also mentions the 1 August SASH vigil in his report, claiming that ANU's initial response to the AHRC's Report "proved to be lacklustre and disappointing". Day criticises the University's response further, adding that "the university's response was effectively to encourage us to focus purely on the good things and never critically engaged with any of the pain and betrayal that students, student leaders and survivors have felt".

Day goes on to discuss the ANUSA Disability Action Plan (DAP) committee, with a "draft vision for the document" being presented by Disabilities Officer Zoe Ranganathan in the committee's most recent meeting. 

Wishing everyone running in the ANUSA elections good luck, Day goes on to urge those running to "deal in good faith with each other". 

Day concludes by highlighting the work of the Data Governance Working Group, the SASH Taskforce, the Student Experience Accelerator, and the Pastoral Care Review.

18.21

Taylor Heslington begins the meeting by the welcoming students who have attended, and an acknowledgement of country. She then passes the last SRC's minutes.

17.56

Hi everyone! Welcome to our SRC 5 Liveblog.
---