We're Done (for 2022): Observer Wrapped
Posted On December 22, 2022
---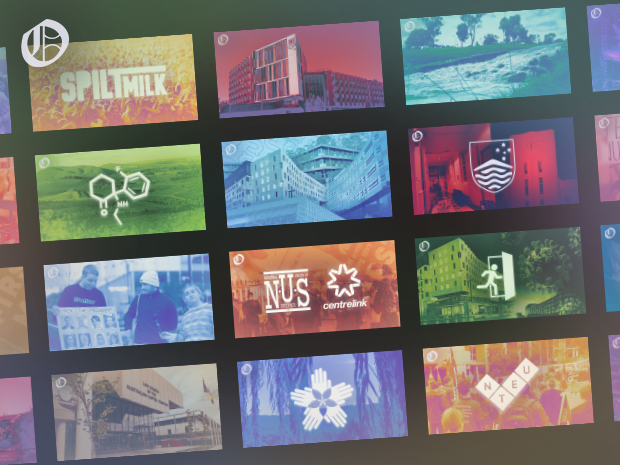 By Darlene Rowlands & Will Novak 
Hey, you. 
It's not often that we get a chance to talk. In fact, you and us have a relationship where we do most of the talking and hope earnestly that you listen. Year round, our job is to sew tiny elements of things you care about into neat bundles for you to unpack. 
Although we sometimes puzzle over the dreaded 'bad engagement' on stories we loved that you didn't seem to, our reporters and editors spend most weeks discussing our best guesses at what you care about and how you want it bundled. 
Speaking of us, we would like to take the opportunity to talk about ourselves quickly. 
Observer has had a huge year – one of (death and) rebirth in more ways than anticipated. Thanks to the expansion of our visual team, graphic designers, photographers and video editors have been making our work sleeker. Our Instagram page is also finding its feet back from an accidental year and a half hiatus. Our current website experiencing death by outdated technology temporarily exiled us to anuobserver.com. Anuobserver.org graciously reincarnated, but we're working on giving her a facelift in the new year.
Many talented people have blown in and out of our little office on Childers Street over the years and 2022 was no exception. We gained 18 people on our team since March, comfortably surpassing the actual desk real estate in our newsroom. 
We're not always on the same page as you, but we don't take it lightly when we are. We talk about it together, discuss why it happened and speculate how we might be able to do it again. We are nothing if not always trying to understand you better. 
Facebook tells us our articles and videos reached 42,404 unique users across 2022 – over double the total ANU student population. We released 81 articles, averaging one every four days and totalling 86,551 words of ANU news. If you were eager to binge on Observer content fast, esteemed Googled sources tell us it would take you anywhere from four to eleven hours to read every one of our 2022 articles at once. We might go with the higher number. 
The question remains – which of our 81 articles did you actually consume? It's time to talk about you. 
Stories about money, academic policies, and college culture were the biggest of the year, according to you. Residential hall stories took out the #1, #3 and #5 spots for what you read the most, but Kambri lunch prices and Wattle quizzes were your second and fourth highest concerns, respectively. Your #1 Observer story of the year was the disestablishment of the Shadow Committee at Bruce Hall published in March – no story since has piqued your interest more.
It then comes as no surprise that Hannah Farrow, who authored the year's top story, is also the reporter you read the most. However, it only took one or two stories you really loved to push a reporter to the top of your list. Your third most read reporter of 2022, James Day, gained his position despite having only one article in the top 20 most read stories. It was his April piece on the shutdown of Hot-Star Large Fried Chicken that put him so high on your leaderboard.
In identifying what stories you love, social media helps. Facebook's status as the ANU student platform has meant we take your 'reactions' to our content as gospel. Our objective of reporting news means we cannot create interesting events to cover, of course. We do not possess the power to orchestrate the sudden health inspection of another ANU eatery, however much the last one surprised you on Facebook. 
We do, however, possess the power to entertain you more. If we wanted to make you laugh, your reactions on Facebook this year would prompt us to write more about dating at ANU or to produce more vox pops featuring you.
Luckily for you, there's a rumour that some smart people at Observer may or may not have caught on to that already. It would be unprofessional to confirm or deny such rumours – until 2023, that is. 
An honourable mention is in order for the Facebook post you reacted to the most this year. Who else would have delighted in a short blurb on student OnlyFans expenditure enough to react to it 473 times? We say nobody but you, ANU.
If we opened our first news meeting of 2023 and speculated how to redo the best moments we had with you this year, we would find a couple of things. First, the topics you like us covering are diverse. You care about silly little statistics you can tag your friends in, and you care that the places you live and work are functioning.
Best of all, we would find you still care about us. We would find you've generously allowed our little publication to serve you and kept us on the map for six years. We would find that it's only because of you that we meet new and talented people to work with us – and that we purchase enough office chairs to seat all of them.
For that, we cannot thank you enough. 
See you around!
NOTE: This article has supporting graphics that look much prettier on our socials. Please head to our Instagram or Facebook for a visual summary of this article's statistics (and more we didn't write about!).
Know something we don't know? Email [email protected] or use our anonymous tip submission.
If you have an issue with this article, or a correction to make, you can contact us at [email protected], submit a formal dispute, or angry react the Facebook post.
Want to get involved? You can write articles, photograph, livestream or do web support. We're also looking for someone to yell "extra!" outside Davey Lodge at 1AM. Apply today!
---