ANU Observer's 2020 Wrap-Up
Posted On December 31, 2020
---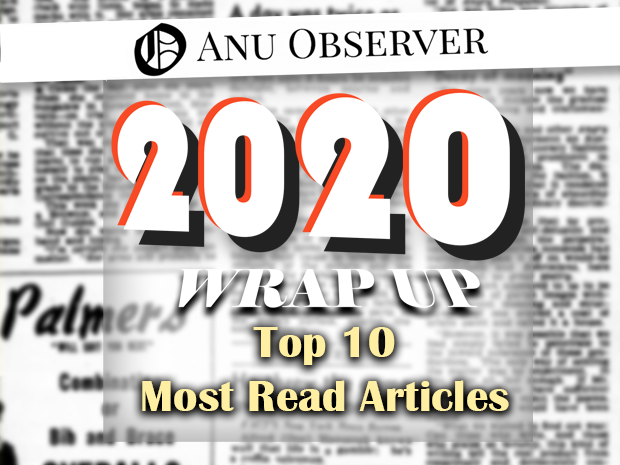 By The ANU Observer Team

From a global pandemic to wage theft to Neo-Nazi iconography, 2020 has been a remarkable news year for ANU. Here are Observer's most significant stories from this year. 

Observer's Most Read Articles of 2020

Observer published 111 articles in 2020. Sorted by date (from earliest to most recent), these are the stories that you were most engaged by.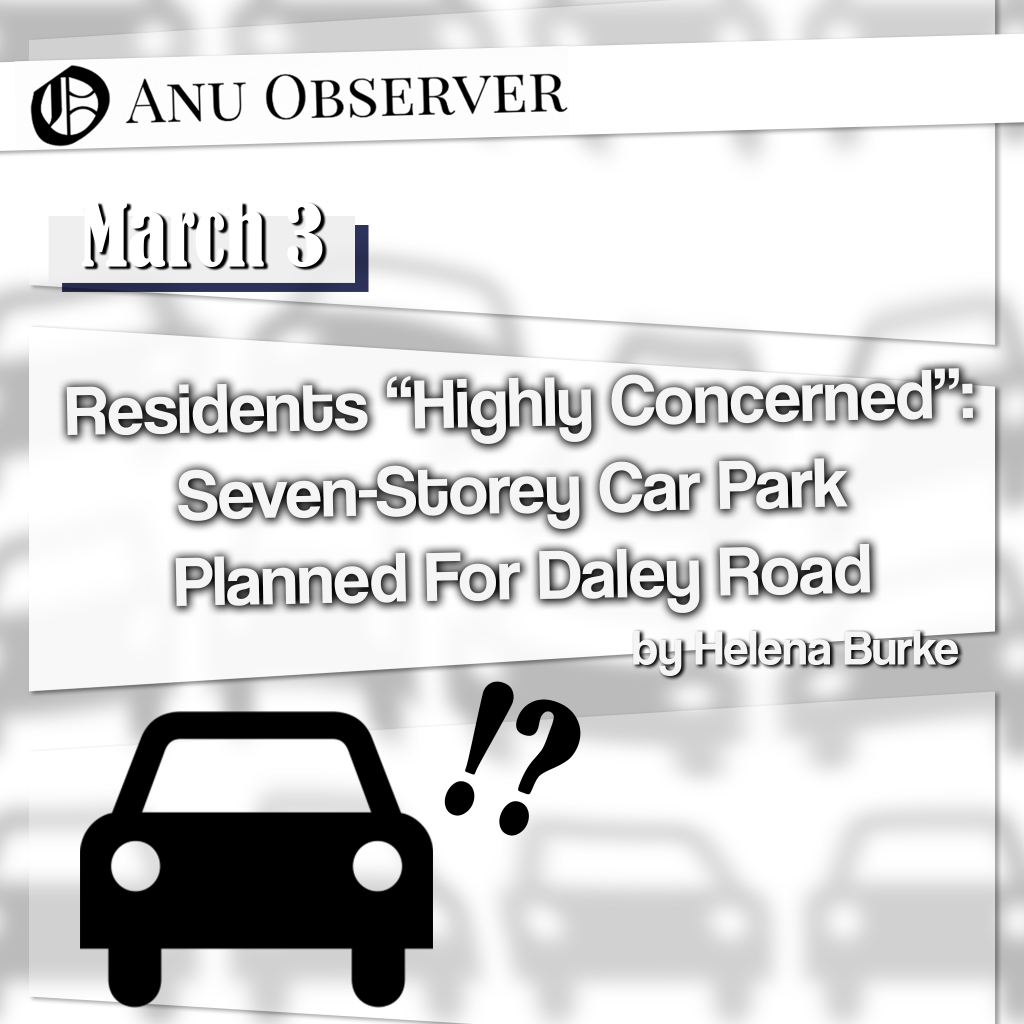 In March, it was announced that a seven-storey car park would be constructed between Burton and Garran Hall, and Wright Hall. This was met with mixed reactions from the student community. Although construction was due to start in late 2020, it has yet to commence.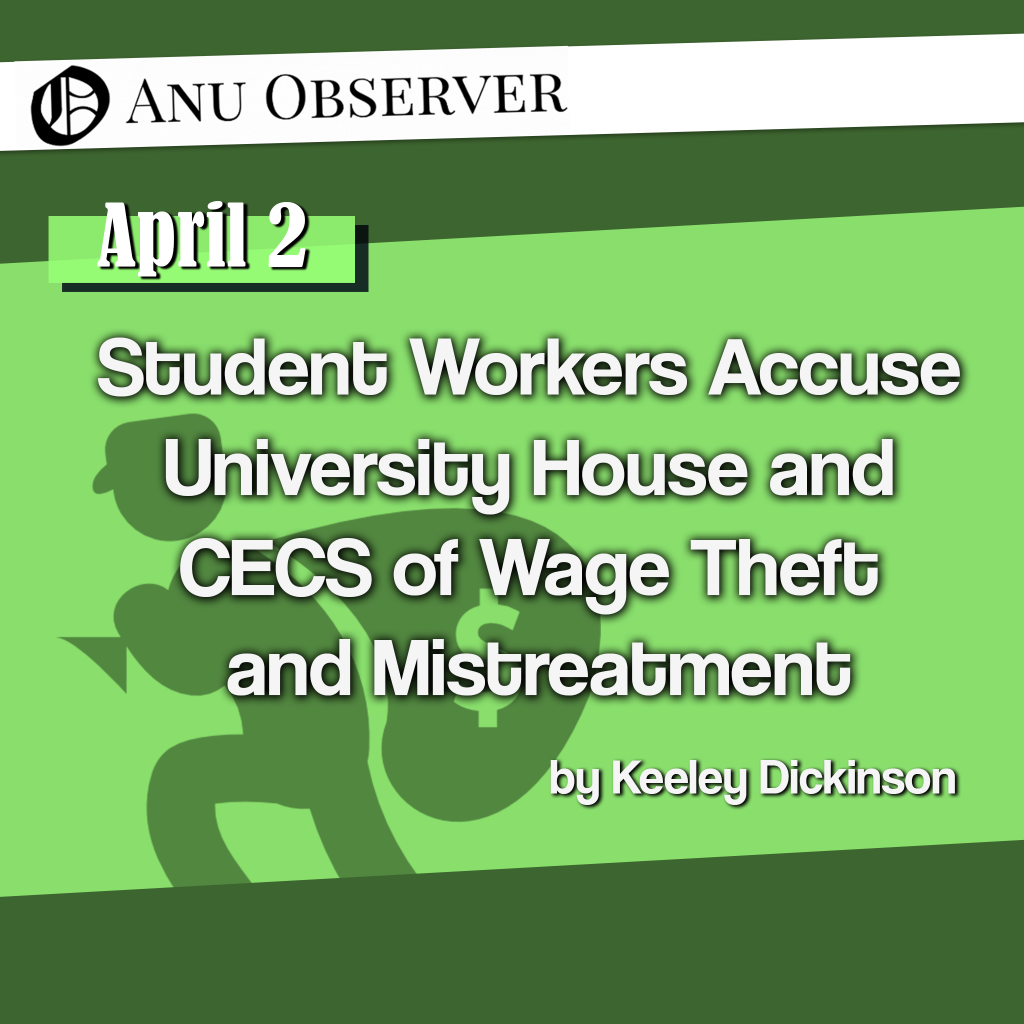 This article highlighted some of the difficulties faced by student workers at University House and CECS as part of a larger investigation undertaken by Observer into wage theft on campus. A former University House employee accused management of causing them to suffer "anxiety attacks", while a CECS employee told Observer they were instructed to list after hours work as having occurred during normal working hours, thus depriving them of overtime pay.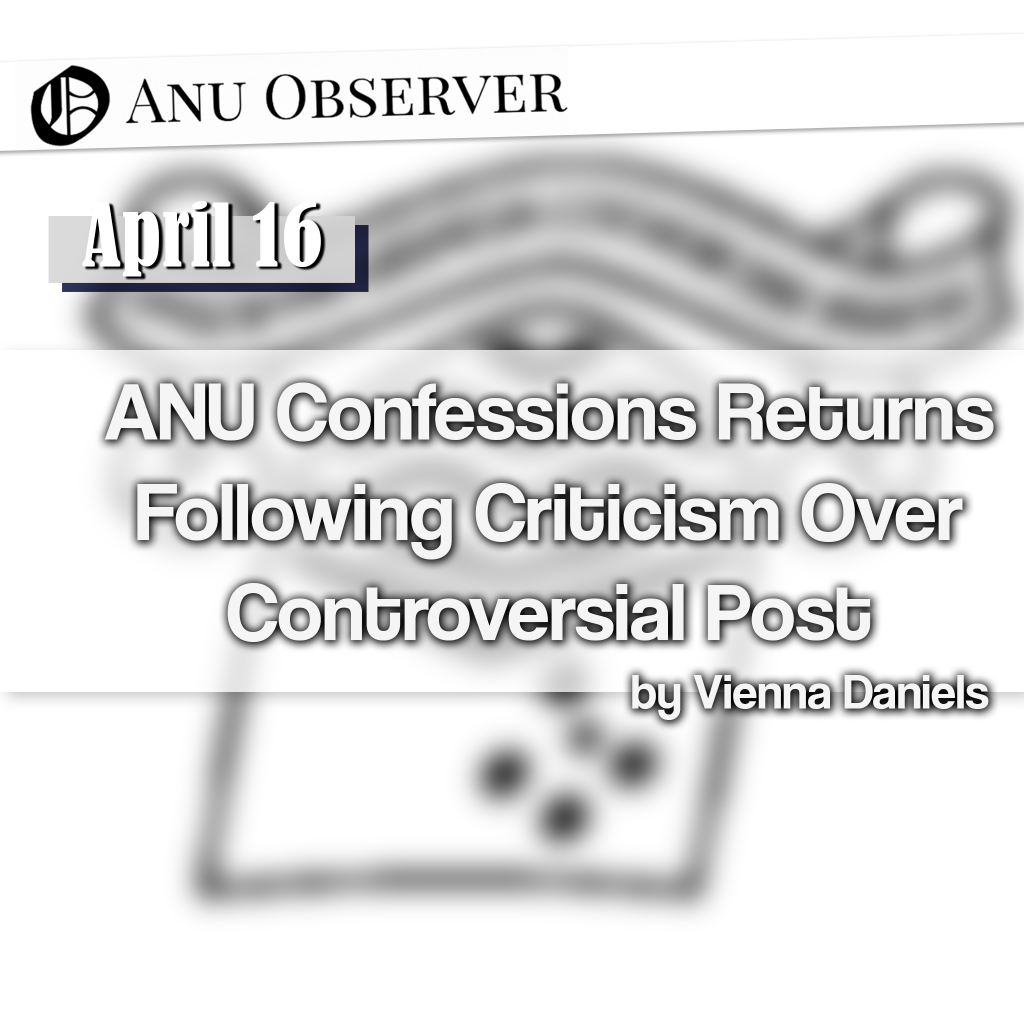 Early signs of the death of the now-defunct meme page, ANU Confessions, came in April after the Facebook page was temporarily taken down following a controversial post. The post itself was deemed transphobic by members of the student community, although the page administrators never acknowledged this.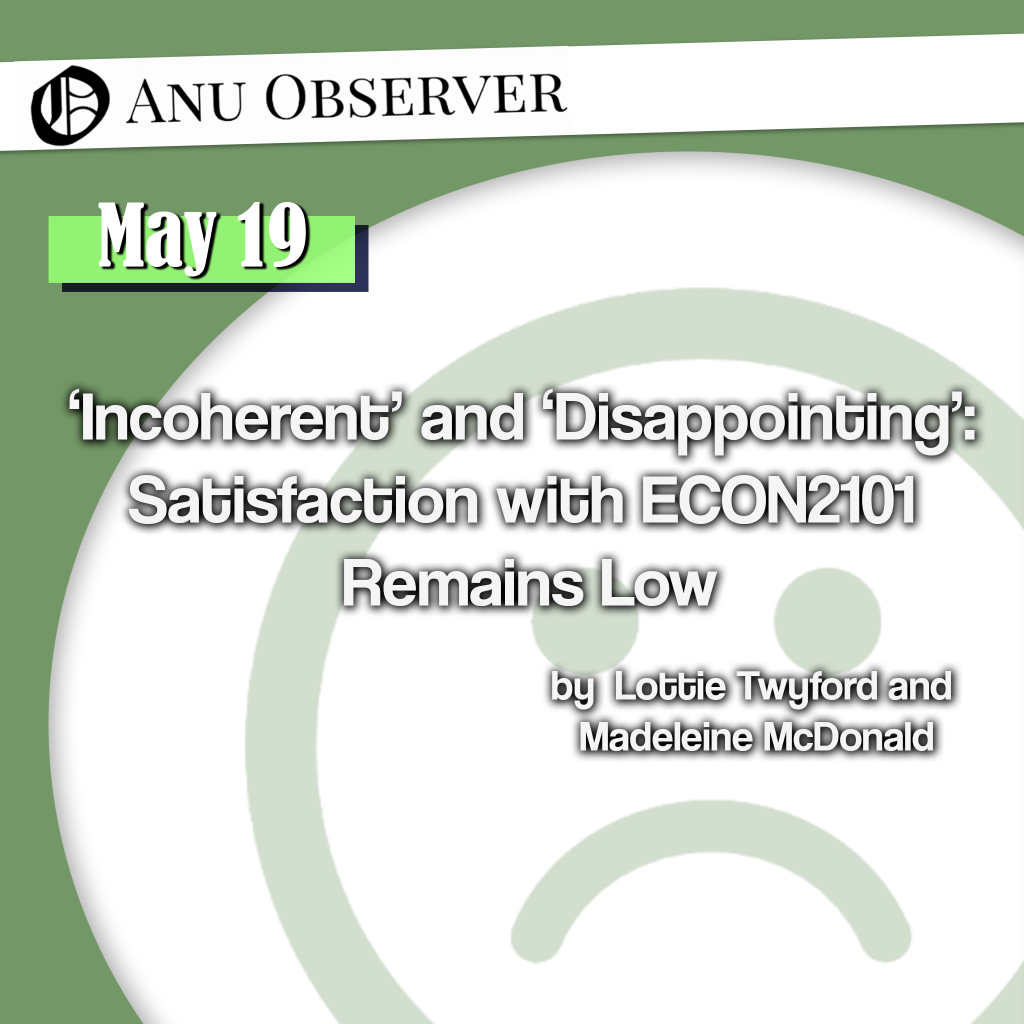 In Semester One, students raised long-standing issues with ECON2101 and its course convenor. These concerns included recycling of course content, dissatisfaction with the quality of teaching, and a lack of forums for students to make their feedback and concerns heard. The situation was further complicated in May when the course convenor for ECON2101 accidentally sent an email to the ANUSA CBE Representative labelling these concerns as "nonsense", and referring to ANUSA as "completely irrelevant".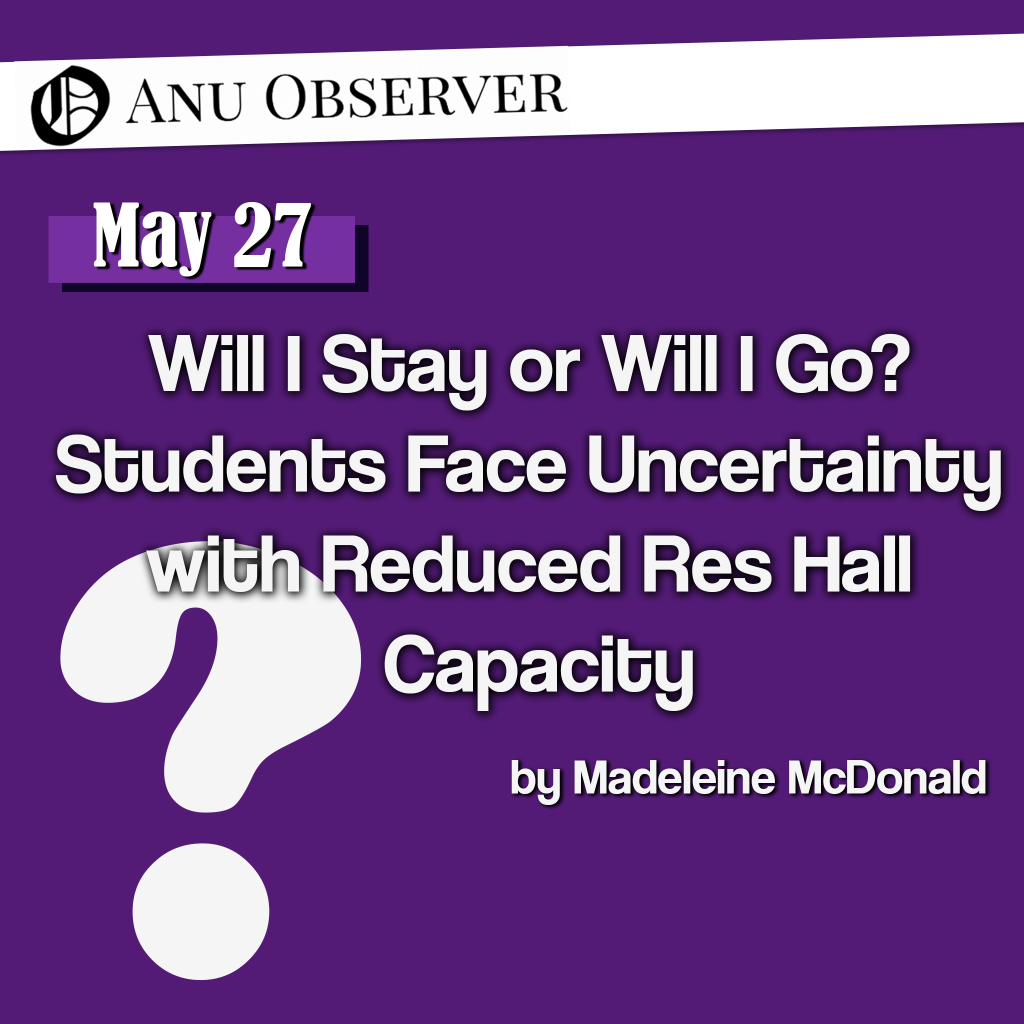 Following emergency measures implemented during the onset of the COVID-19 pandemic, which led to the departure of many residents from on-campus accommodation, the University announced that Halls would not operate at full capacity during Semester 2 2020. Many students were left feeling uncertain about their future on campus, and whether or not they would be allowed to return.

An investigation by Observer uncovered allegations of discrimination by ANU against students with disabilities. Students claimed course convenors had made courses inaccessible to them, while another student alleged discriminatory treatment by the University's administration. ANUSA Disabilities Officer Zoe Ranganathan said the allegations highlighted that there was "a lack of trust between the university and disabled students".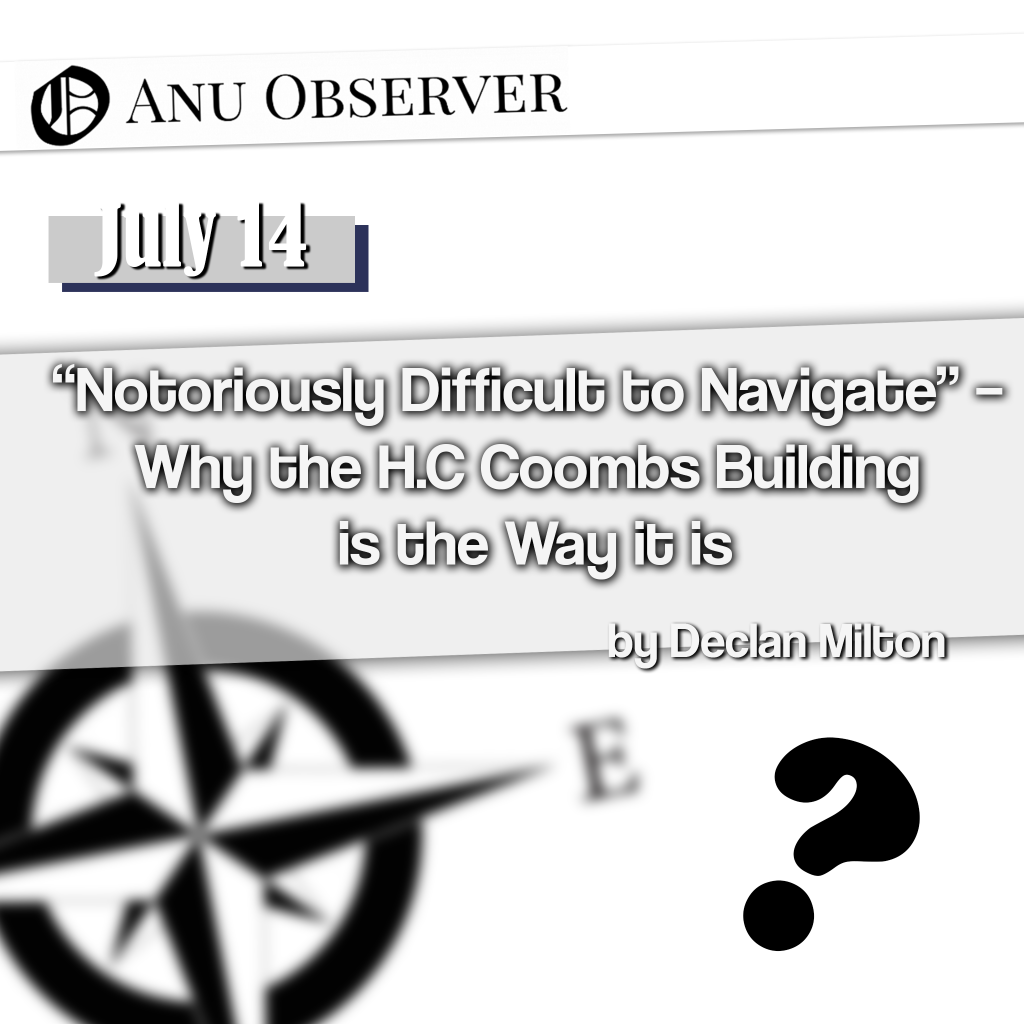 In this article, Observer took a deep dive into the history of the H.C Coombs building, and its unique (and notoriously difficult to navigate) design. The article highlights a number of significant stories from the written record of the building published in 2014, 'Coombs: The House of Memories'.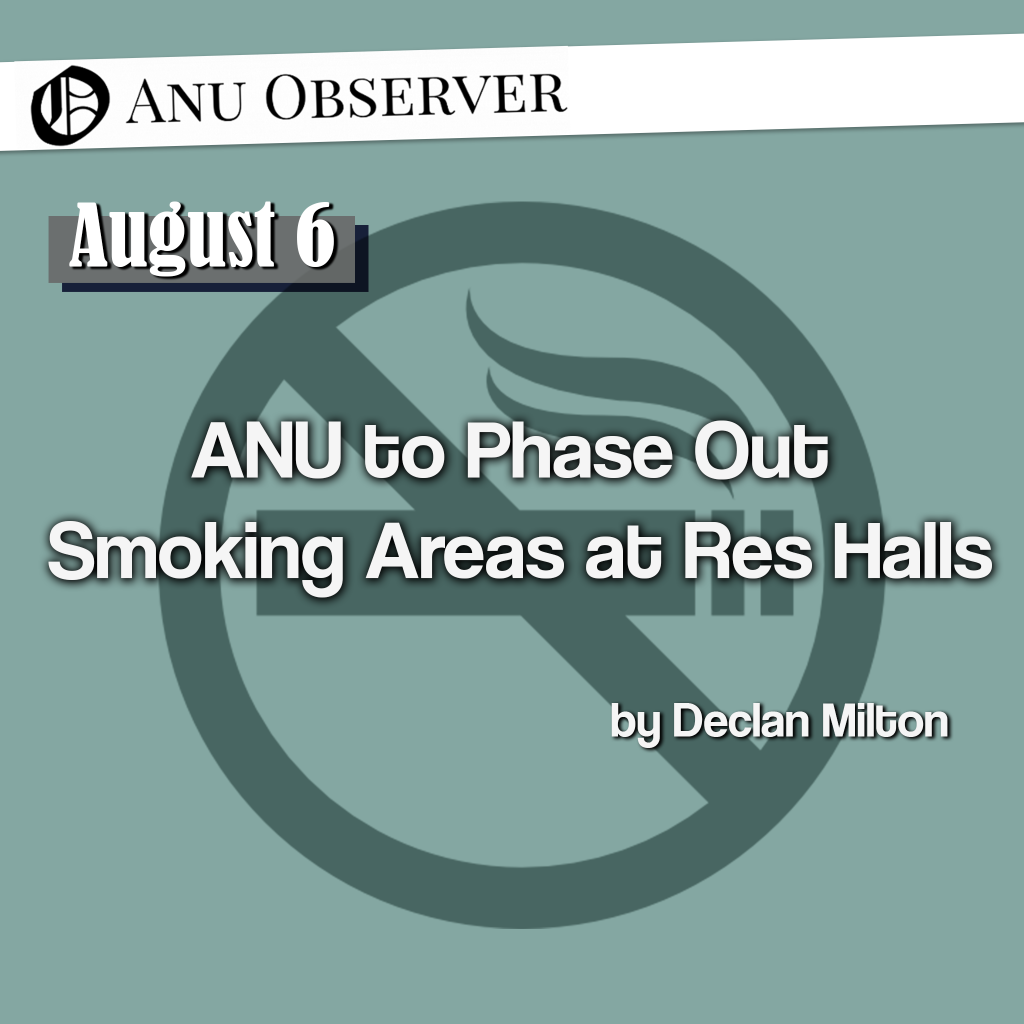 In August, ANU indicated that the University was working on a plan to "phase out" designated smoking areas at residential halls, in line with the University's 'Smoke-Free' policy. The proposal was made without meaningful consultation with ANUSA or the IHC, and was met with widespread student criticism.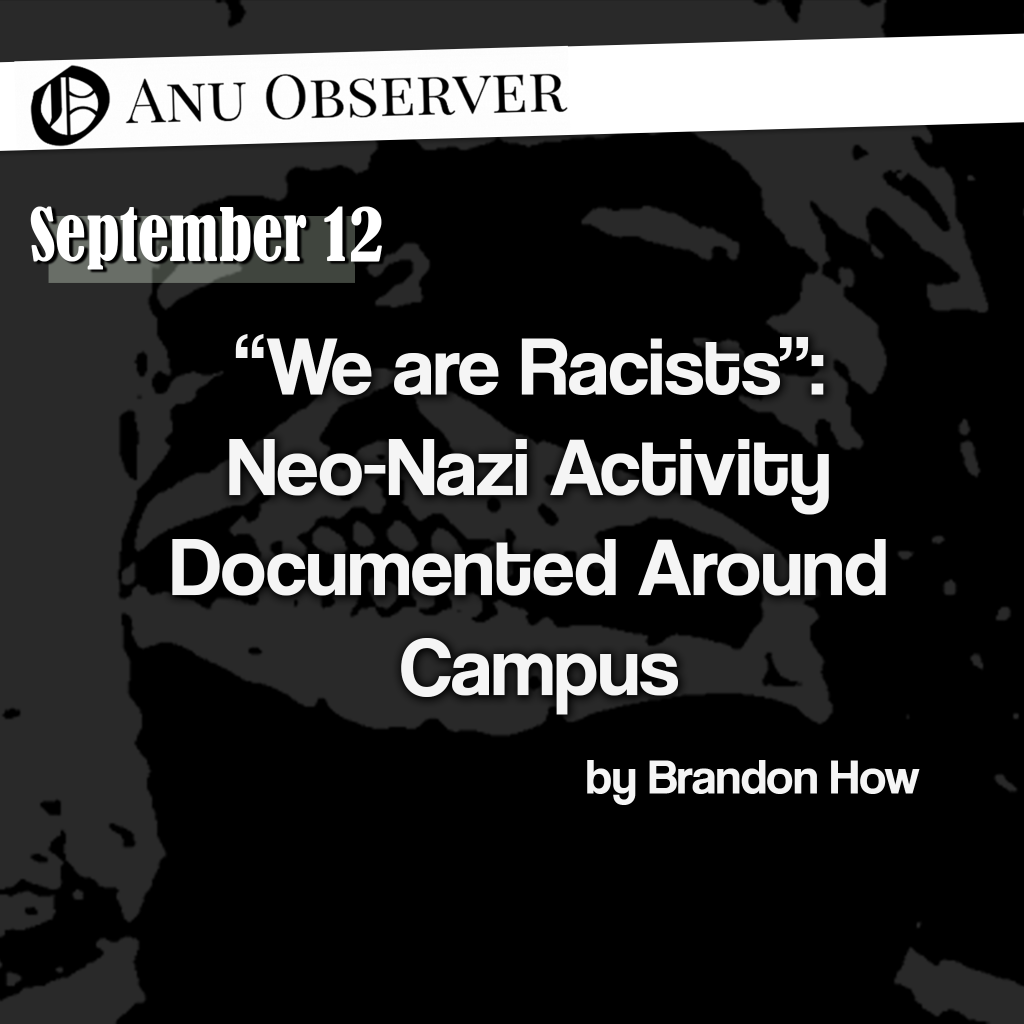 Over August and September, the presence of the National Socialist Network (NSN) was documented around the ANU campus, leaving a trail of neo-Nazi stickers. The stickers were most often found plastered on top of posters promoting the ANU Ally Network, or those with reference to Chinese students and culture. While the original stickers have since been removed, Observer understands they have been spotted elsewhere in Canberra.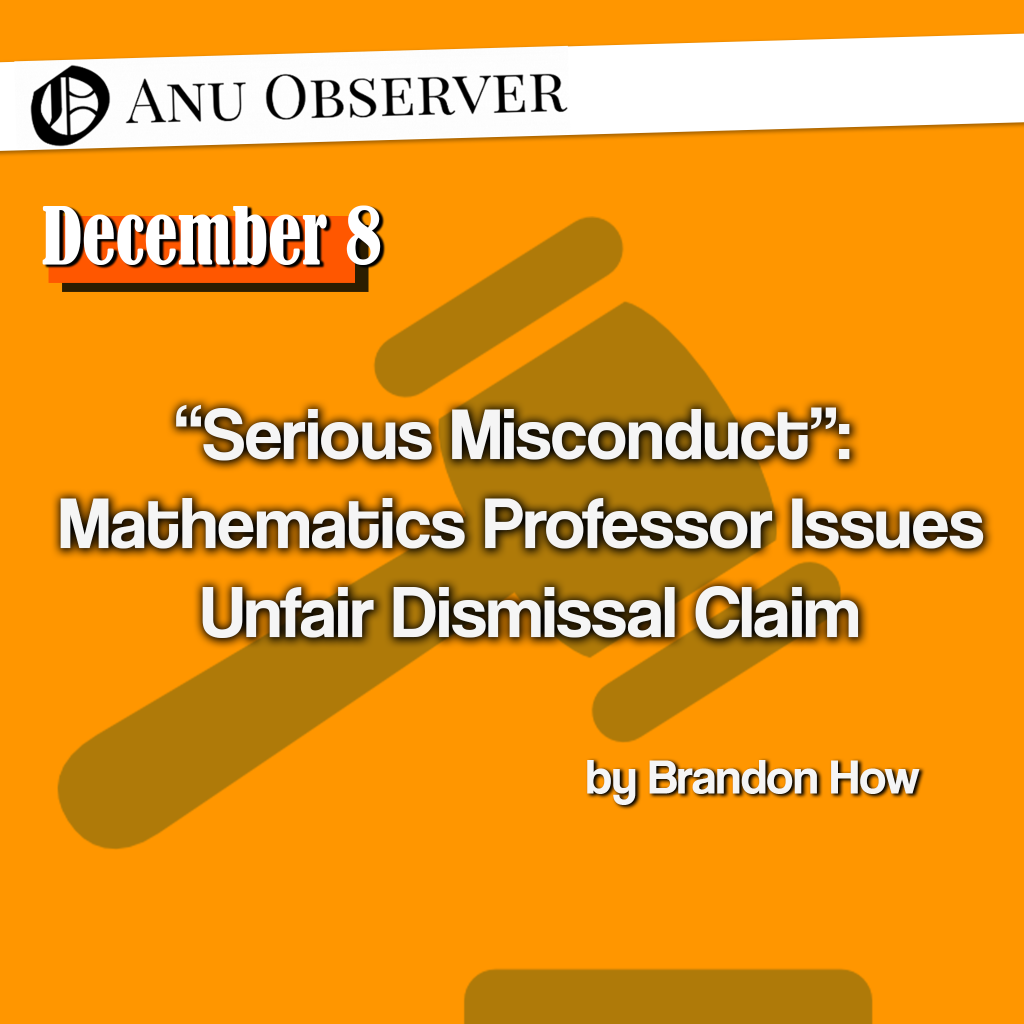 In February, the University dismissed a professor from the Mathematical Sciences Institute on the grounds of what they alleged to be "serious misconduct". In response, the professor filed an unfair dismissal claim with the Fair Work Commission (FWC). Following a three day hearing at the FWC in early November, a decision is expected in March 2021.


Observer's Most 'Reacted' Articles of 2020

Observer gained 392 new 'likes' on its Facebook page this year, and the website has become the most common platform where you consume our content. Here are the articles that received the most 'heart', 'sad', 'angry', 'wow', and 'haha' reacts from our readers on Facebook this year.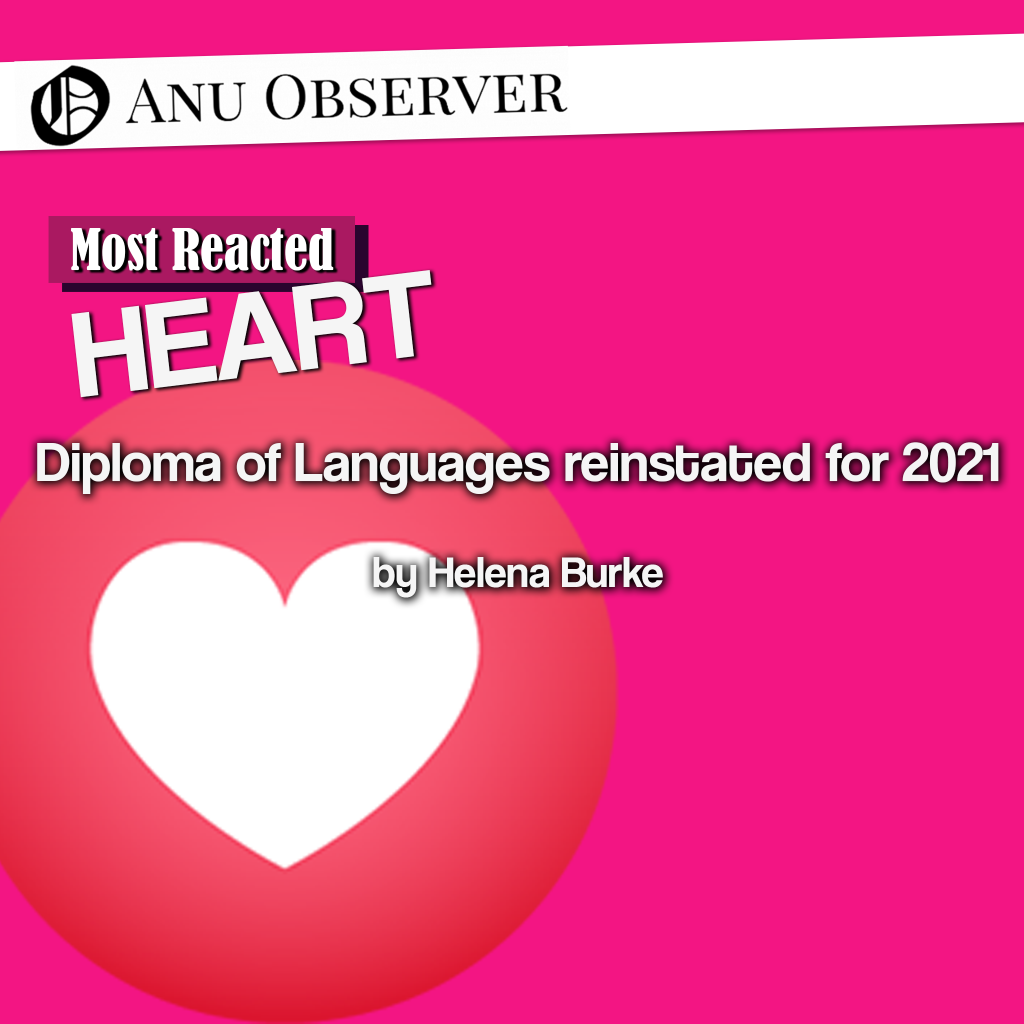 Readers had the most 'love' to give for the news in February that the Diploma of Languages would be reinstated for 2021 following significant student backlash to its cancellation in 2018.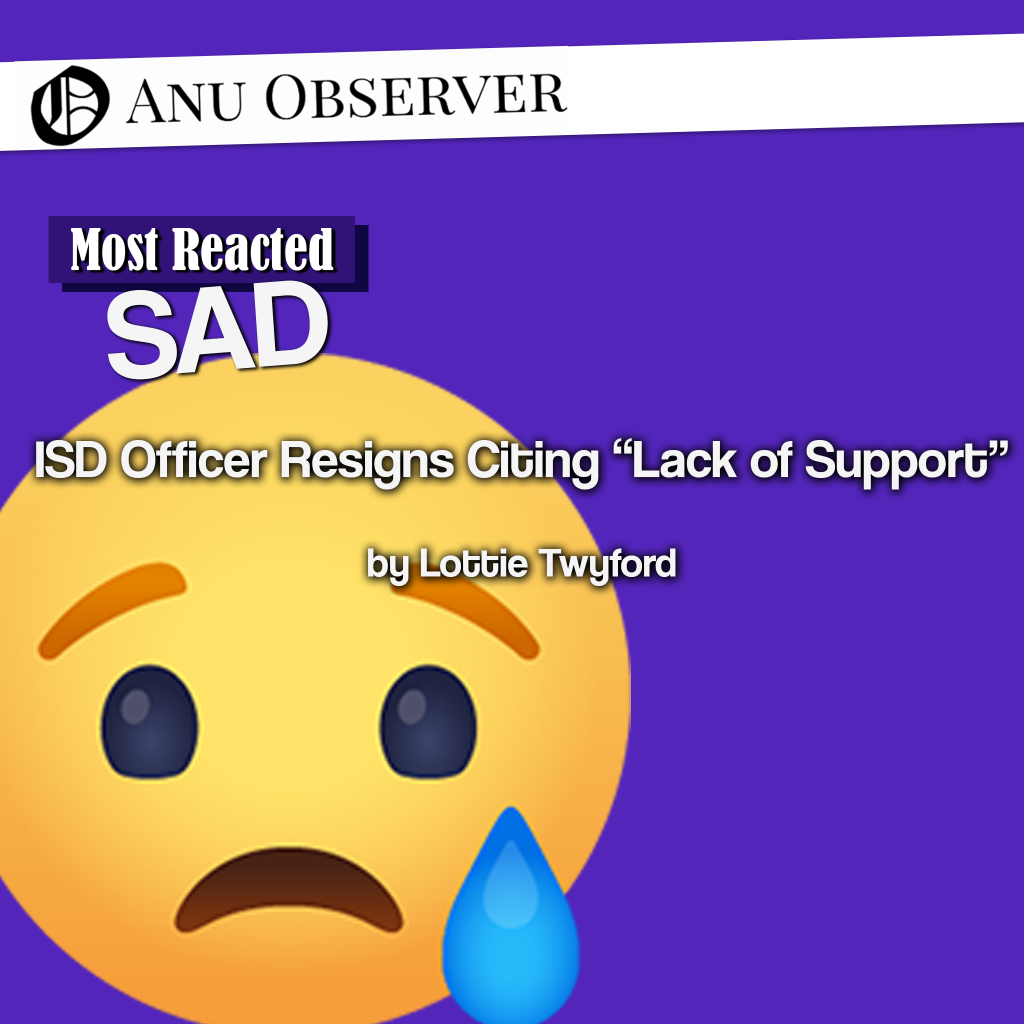 Readers were 'saddest' to read that ANUSA's International Students Officer resigned in July citing stress caused by the COVID-19 travel restrictions along with a lack of support from ANUSA.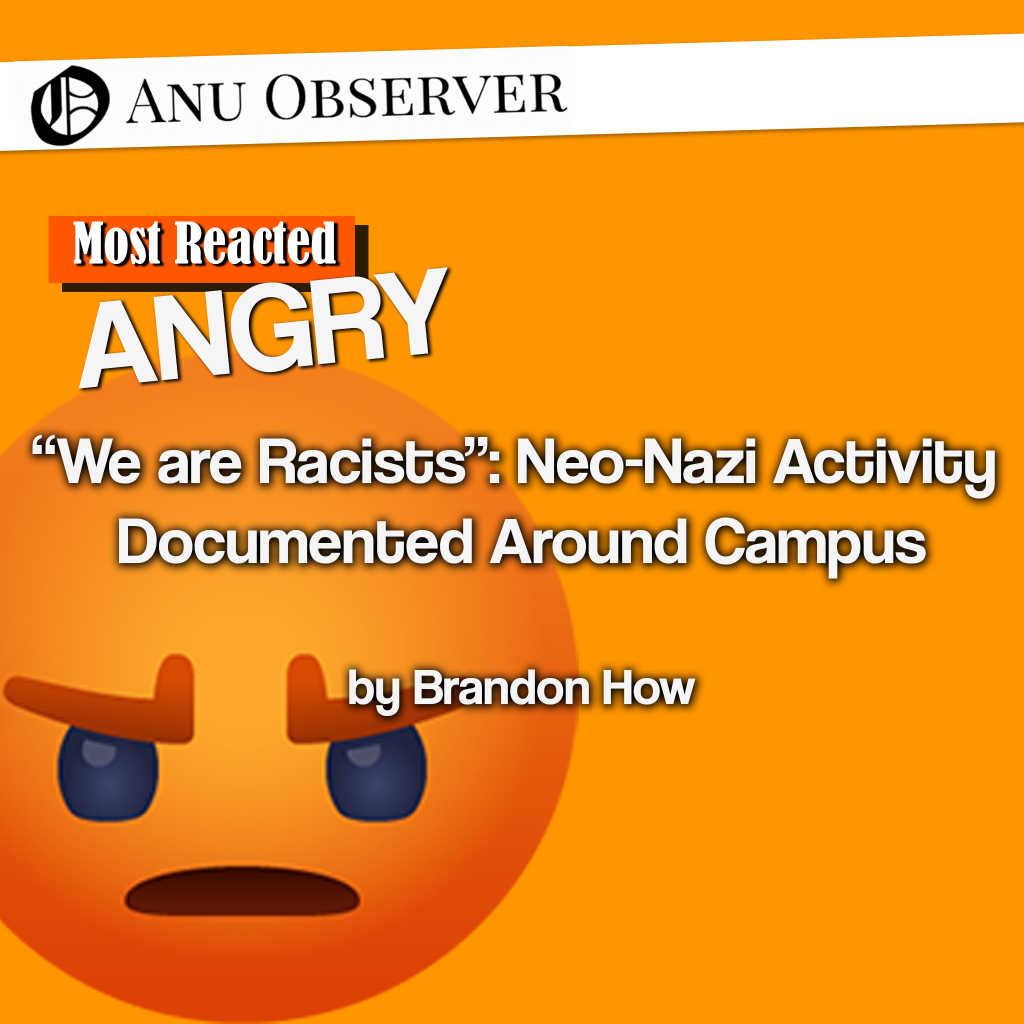 Readers were most 'angered' by the news in September that neo-Nazi stickers had been placed around campus by the National Socialist Network (NSN).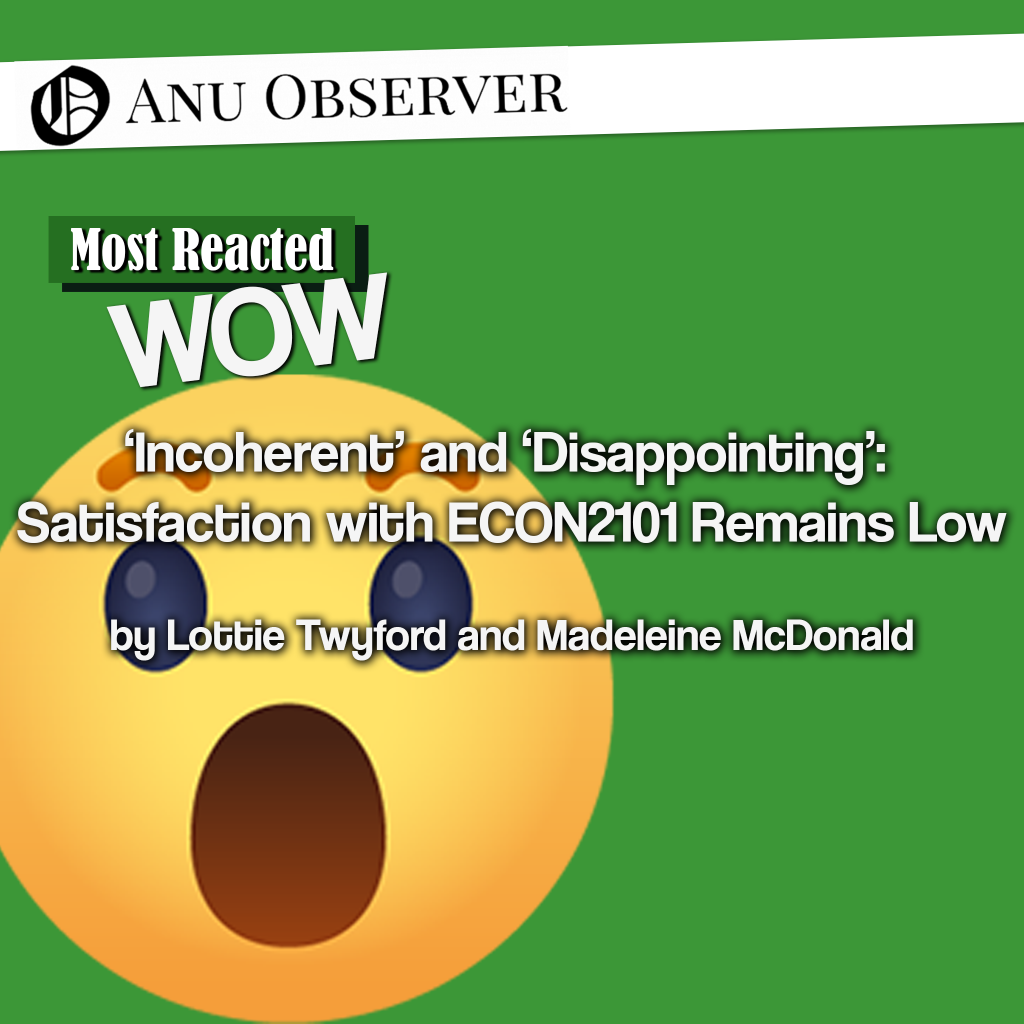 Readers were most 'wowed' and 'amused' reading about the long-standing issues, and email misdemeanour incident surrounding ECON2101 and its convenor in May.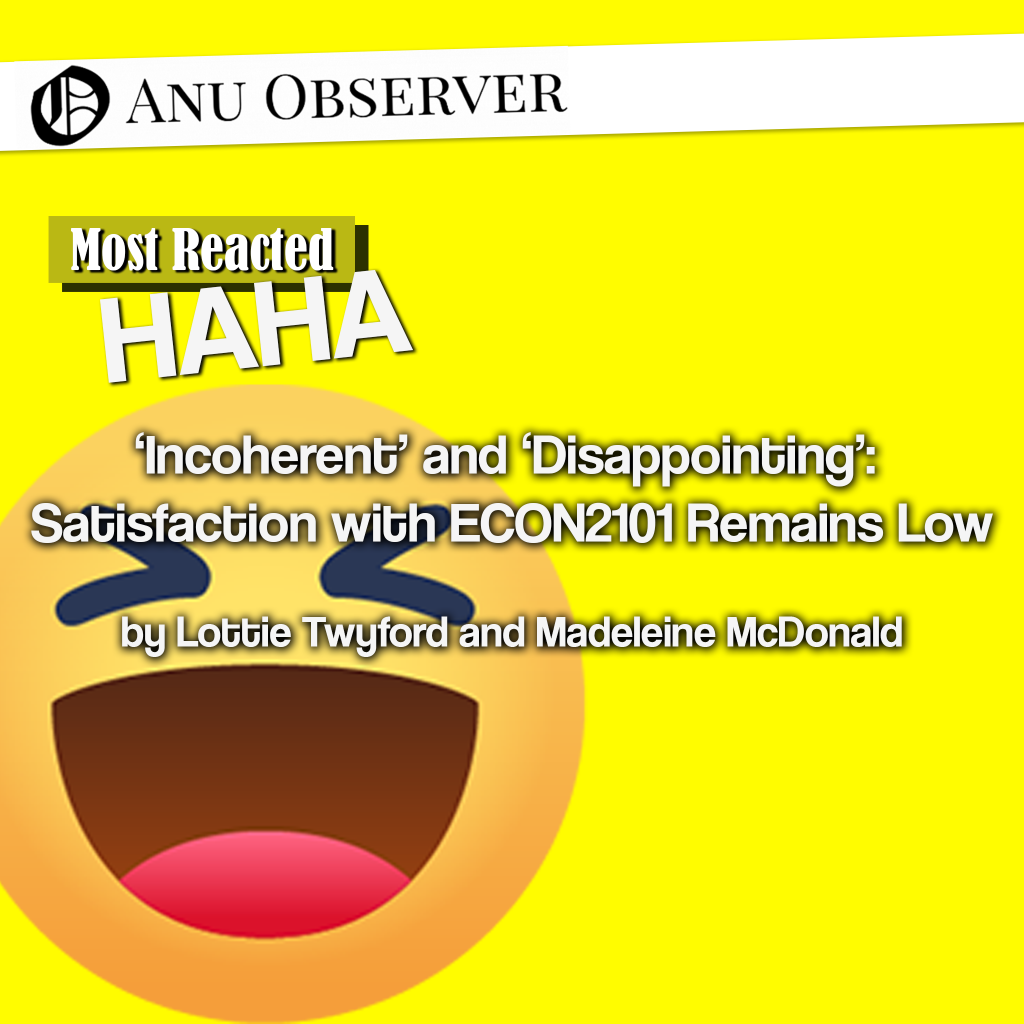 Thank you to everyone who read or 'reacted' to our articles, sent us tip-offs, or supported Observer in any way in 2020.
The Observer team will be back from January 6 to provide you with another year of accurate and timely ANU-related news for 2021.

Graphics by Joseph Oh
---